How to Find out If You Are Really a True Sapiosexual
A simple answer would be, if you don't know the meaning of sapiosexual, then no you are not. If you do know it, then maybe you are. According to the Cambridge dictionary, a sapiosexual is someone who is attracted to intelligence (or more accurately, intelligent people).
The sapiosexual definition given in the urbandictionary.com is a bit more detailed, saying that sapiosexuals consider a person's intelligence as their most attractive attribute compared to others such as physical characteristics.
To keep it simple, a sapiosexual is a person that's attracted to smart people above other factors.
What is sapiosexuality
It is a gender neutral sexual attraction. Sapiosexuals are sexually attracted to people who are smart, intelligent and are good conversationalists. Sapiosexuals do not have to be smart or intelligent people themselves, what is important is they find it sexually stimulating hearing someone knowledgeable talk to them.
There are plenty of fake sapiosexuals who want to appear they are also smart by forming intimate relations with other smart people. It's no different from a gold digger who wants to appear rich by being associated and sleeping with a rich person.
A person's knowledge is also not something you would get to see, simply by looking at them. Unlike people who are attracted to nice cleavages, big biceps, and expensive cars, the attraction manifests just by looking at the person without any form of solid interaction. Sapiosexuals are also not attracted to a piece of paper showing educational attainment, grades, or other trophies (even a Nobel prize). They feel the attraction when they are directly stimulated such as listening to a lecture, a conversation, or reading a book.
A lot of people identify as a sapiosexual, but in truth, they just love to learn. They are interested in certain topics and feel excited and even aroused when they hear someone discussing those topics.
True sapiosexuals divert their interest more to the person than to the content of their brain after a short time once they have demonstrated their expertise in any particular subject.
How to determine if you are a true sapiosexual
If you are sexually attracted to a butt ugly teacher who's an expert on a subject you hate, then you're definitely a sapiosexual. However, like all things, there are different conditional levels and sapiosexuality is no exception. If we look at how we define a sapiosexual, it is when there's a physical and sexual attraction to the teacher as opposed to the lesson learned.
There is confusion when it comes to sapiosexuals, epistemophiles, and sophophiles. While the other two are those who have a profound love for knowledge and learning, a sapiosexual feel attracted to someone who is smart.
Epistemophiles, for example, are people who love knowledge itself. In an effort to acquire knowledge, they spend a lot of their time learning. Sophophiles are people who love to learn, the knowledge is irrelevant, it's the act of learning itself that they find enjoyable and addictive.
A lot of people who identify as sapiosexuals are actually epistemophiles or sophophiles. They would feel a natural attraction to other smart people because of their love for knowledge and/or learning.
Sapiosexuals are different. It is not a developed feeling after interacting with someone on the same wavelength and interest.
It is sexual arousal right off the bat when someone demonstrates intelligence. They do not love learning or knowledge, they are attracted to people who have them.
It's no different when someone with a foot fetish sees pretty feet after the person removes their shoes. Intelligence, unlike physical characteristics, do not manifest itself right away. There are also a lot of extremely intelligent people who have problems interacting with other people due to a developed social disorder or they really sound like they are speaking in an alien language.
Now that you know the difference between epistemophiles, sophophiles, and sapiosexuals. It is easy to determine which category do you belong to, think about the last time you heard something profoundly mind-blowing. Were you stimulated because of the knowledge (epistemophilia), or the fact that you learned something very interesting (sophophilia), or that the speaker is so smart you want to lick them all over (sapiosexual)?
Sapiosexual meaning and lifestyle
It's easy to create a misconception between lovers of learning and knowledge and sapiosexuals because they are normally mixed in the same group.
Knowledge, learning, and smart people are so interrelated that it's easy to mix them up as one. However, it is possible to isolate each and create a further distinction between the three categories. Knowledge, for example, can be found in places other than a person's brain.
Sapiosexuals do not fall in love with books, they fall in love with their authors.
That's why of the three, sapiosexuals are more socially dependent. They constantly seek out stimulating and intelligent conversations with other people and prefer to meet them in person.
Sophophiles, on the other hand, are aware that they can learn alone. They do not need to hear knowledge directly from another person, as long as they are learning through a particular media or literature, they achieve sexual gratification through it.
As a result, Sapiosexuals are very sociable people compared to the other two. It's because the target of their sexual attraction is actually a person instead of a process or an intangible object. We can even say that sapiosexuals are more normal and mentally stable than the other two, in that regard.
Sapiosexuals seek out intelligent people and as a result more receptive to social norms. They do not have a condescending attitude that's apparent in most of the other two kinds of lovers of knowledge and learning. Sapiosexuals attraction to smart people makes them cordial, humble, and open-minded. Their desire for interaction with people who are intellectually superior to their own manifests as a bright and curious personality.
It is not surprising to find sapiosexuals in a relationship with the other two types of knowledge and learning lovers. Why do you think there are hot 18 year-olds that fall in love with old destitute college professors like Alicia Nash.
She is a true example of a sapiosexual.
Share this article on
Want to have a happier, healthier marriage?
If you feel disconnected or frustrated about the state of your marriage but want to avoid separation and/or divorce, the marriage.com course meant for married couples is an excellent resource to help you overcome the most challenging aspects of being married.
More On This Topic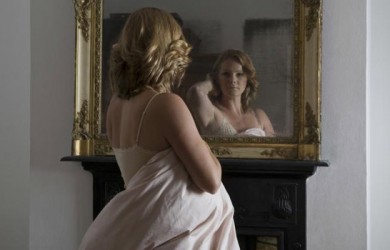 You May Also Like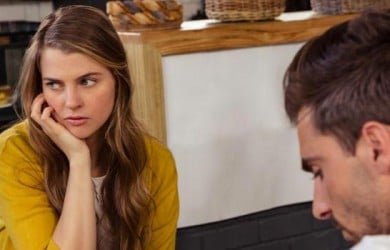 Popular Topics On Married Life