FSAD Strain Intimate Relationships – Know the Causes and Treatments for a Better Sex Life
There was a time during our teens when all men are raving sex maniacs (or hope they were and even lie about it) and women are a sweet innocent flower to be conquered and violated.
Unfortunately, like most teenage impressions, neither is true. But, female sexual arousal disorder is a major problem faced by women, falling under different age group, today, yet a mere 18.8% of women seek professional help for sexual dysfunctions.
We are sexual beings.
Sex brings a new meaning to your life. So, both teen men and woman are sexually curious. But, neither is getting as much or enough sex as rumors their peers are led to believe. Some women then grew up trying to avoid sex influenced either by their family, culture or religion.
It is one of the female sexual arousal disorder causes. However, it is not the only one.
Causes of female sexual arousal disorder
Apart from the fact that some women have a negative connotation on the act of sex, as they grow older, and get to the right age of intimacy and marriage, other issues become prevalent that can prevent a woman from being sexually aroused.
Teenage women not having sex is never a problem, but mature married women with sexual arousal problems even with their partners is an issue.
Female Sexual Arousal Disorder (FSAD) can strain intimate relationships.
But what is female sexual arousal disorder, and why is it a problem?
Also, read – Erectile dysfunction affect couples
According to Healthline, it is a condition when the female body doesn't respond to sexual stimulation. Under the latest Diagnostic and Statistical Manual of Mental Disorders (DSM-5), it is now called Female Sexual Interest/Arousal Disorder (FSIAD) where it was combined with Hypoactive Sexual Desire Disorder (HSDD).
Here are known female sexual arousal disorder causes.
1. Physical causes
There are physical conditions that affect a woman's sex drive or their ability to "physically lubricate." It includes diabetes, heart disease, hormonal imbalances, menopause, kidney disease, STD's, and liver failure.
A lot of those underlying physical causes are chronic or even fatal diseases. It is best to visit a doctor for a proper diagnosis. It may save your life.
Also, read - 

Menopause and my marriage
2. Medication and substance abuse
Some medications such as antidepressants and antihistamine have known side effects that lower sexual desire.
Smoking, alcohol, and other substance abuse can also lower overall health and libido. It may result in a temporary increase, especially for substances like ecstasy or cocktail drinks.
However, in the long run, they are known to lower sexual desire as a whole.
3. Contraceptive measures
IUD, Birth control pills, and other contraceptive measures that affect female ovulation cycles can indirectly affect sexual desire and arousal.
A lot of contraceptive measures revolve around the theory that women ovulation cycles are controlled by estrogen and other hormones. It lets the body know that it is a perfect time (or not) to get pregnant. That includes subconsciously making the woman receptive to sex.
Contraceptive measures confuse that system to prevent pregnancy.
4. Psychological causes
Stress, anxiety about sexual performance, low self-esteem, relationship problems, feelings of guilt, or past sexual trauma can affect a woman's desire to have sex or directly inhibit their natural ability to lubricate for penetration sex.
Lifestyle factors such as breastfeeding, stressful parental conditions, and hygiene (both of the woman, their partner, and their house) also contribute to psychological factors that inhibit sexual desire and arousal.
Think about it, try having sex in a place that smells bad. See if you get in the right mood for it.
Boredom is also another psychological factor that can affect arousal and desire. Routine bland sex reduces pleasure and can affect a woman's libido.
Female sexual arousal disorder symptoms and treatment
There are two known physical symptoms of female sexual arousal disorder.
Insufficient Vaginal Lubrication

Lack of blood flow affecting the Vagina and Clitoris
The first one does not need a doctor to diagnose.
Lack of lubrication is easily felt and can result in painful intercourse.
However, painful intercourse can also be the symptom of many other ailments such as endometriosis, ovarian cysts, STD, Vaginitis, or even a physical manifestation of psychological trauma known as Vaginismus.
The second factor is hard to determine, but it can contribute to another disorder known as anorgasmia.
Female anorgasmia is very prevalent, and there are different types of it. Mostly, it means difficulty in having orgasms. It can be temporary, generalized, or only with certain partners and stimulations (including vaginal penetration).
The difficulty or inability to reach sexual climax leaves a lot of women unfulfilled (literally) and makes them gradually lose interest in sex and sexual activity as a whole.
1. Education
It's funny, but yes, sex education is a treatment for female sexual arousal disorder.
This blog post began with men being sexual predators and women as delicate prey, a lot of men and women never grow out of that.
Lack of knowledge and confidence in sexual performance contributes to sexual arousal (or lack of it).
2. Enhanced stimulation and foreplay
There is a surprisingly large number of sexually active men that don't know how to arouse a woman. Men would never admit to it, and women are good at faking it, but studies show that a lot of women are not satisfied with how their partner approaches them for sex.
Erotic role play and other activities to affect the ambient mood such as cleanliness, lighting, scent, and a relaxing atmosphere can also affect the mood.
Fulfilling individual fetishes does a lot in helping both parties with their sexual arousal. Fetishes are a long list, and some of them are borderline crazy, with some truly crazy such as scat and necro. However, most of them are within the range that normal sexually active couples can accept.
Taking things slowly, such as a hot bath or a massage to fully relax the body before intercourse and long foreplays can excite the body until sufficient lubrication is reached for penetration sex.
3. Artificial methods
Minimizing pain using commercially available sex lubricants and hormonal medications can artificially create lubrication and increase sexual pleasure.
Painful sex is not pleasurable (unless it's one of your fetishes), which changes the mindset from arousal to pain management.
Some sexual positions are also less comfortable for the woman than others. Minimizing pain and discomfort during sex can help to keep arousal at a level of sufficient lubrication.
Also, read – Gay sex positions
Female sexual arousal disorder or it's more modern counterpart FSI/AD is a treatable condition. It shouldn't be an issue for a lot of women, but for women who are in intimate relationships, it can severely affect the bonds between the couple.
Share your condition with your partner (if they are too narcissistic not to notice), and seek professional help for diagnosis and treatment recommendations.
Share this article on
Want to have a happier, healthier marriage?
If you feel disconnected or frustrated about the state of your marriage but want to avoid separation and/or divorce, the marriage.com course meant for married couples is an excellent resource to help you overcome the most challenging aspects of being married.
More On This Topic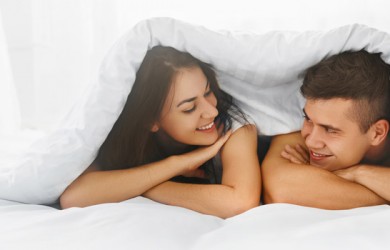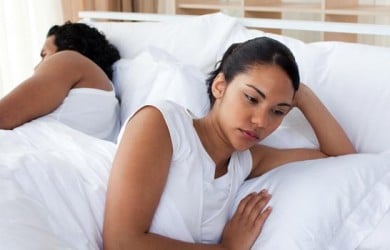 You May Also Like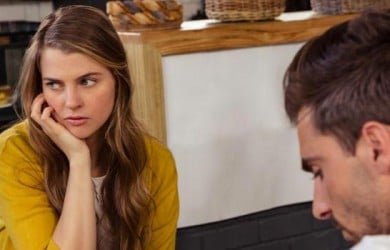 Popular Topics On Married Life