Do Women Watch Porn — All Your Questions Answered
Almost everything that we do today involves the Internet. In fact, almost everywhere, we are able to access the World Wide Web. This also means that we can access websites anytime and anywhere. Most often, when we say porn, we think of men and their love of watching these clips that is now readily available as long as you have access to the Internet. Now, the question is, do women watch porn too? We all want to know!
What is porn for women?
Reality is, not all women watch porn but many do. For some women, porn wasn't acceptable especially in the olden days. Porn was a symbol of addiction for men and as for the women who watch it? It can cause judgment and discrimination and this lead to the notion that porn is not acceptable to be watched, especially by women.
However, today, people are more open-minded with these things. Gone are the days where you get slammed because you like porn and you watch it. So, do women watch porn? They do and a lot of them are open to this and all the questions that people have about women and porn can easily be shared and answered.
Women and porn
Men love watching porn, this idea is pretty common and we don't really have questions about them doing their stuff but with women it's different. It's a bit sexy and definitely mysterious. For sure, many of you want to ask these questions.
1. Women get aroused by watching porn
Just like men, women are very in tune with their sexuality too. In fact, more than men, women are very sensual and with their choice of porn, they get aroused too. In fact, watching porn can sometimes be advised for couples who have a lower sex drive or those who need a little boost of physical intimacy. Porn can help ignite the passion between couples and can actually keep that fire burning.
2. Women have fantasies too!
It's very normal to have sexual fantasies. We all have to admit, we do have these fantasies but it doesn't mean that we are all open to discussing it with anyone. If you can talk about your fantasies with your partner, then you have a healthy relationship. Having fantasies doesn't mean that you want to be unfaithful; it just means that you have a playful imagination. Most of the time; a couple who can share this idea opt for role plays and this actually one of the secrets of a happy sexual relationship.
3. Watching porn in moderation can be good
Of course, no one is promoting addiction to porn; in fact, anything in excess is always a bad thing. Do women watch porn just to relax, for fun or to feel good? Women who watch porn can feel good about themselves; it makes them feel sexy and attractive. When you feel good about yourself, you'd show it on how you act and how you deal with your partner.
When both partners allow a moderate freedom of watching porn, then it just shows that both of them are assured of their position in the relationship.
For some who aren't used to this setup, this can make one of the partners feel that they are not enough. It can make someone feel that they aren't attractive or sexy enough that's why their partners are looking for alternatives such as watching porn.
4. Women who watch porn can be open to roleplaying
Women who do watch porn can be open to doing role plays as part of a playful and intimate sexual relationship. There's nothing wrong with exploring fun ways to ignite your sexual connection with your partner. Do women watch porn for inspiration? Well, that's one thing for sure. Women love long foreplays and role plays can give them that. It's always fun to explore your kinky side.
5. Watching porn makes women feel good
If your woman watches porn, don't get intimated. In fact, men and women watch porn because they want to and it makes them feel good (you know what we mean). It's no secret that most of the time, it's the men who get tagged when it comes to porn but a lot of women watch porn too.
6. Porn helps women masturbate
Porn is always associated with masturbation or self-pleasure. Another question associated with women and porn is if they do self-service after? Of course! It's another action associated with watching porn and there's nothing wrong with it. In fact, masturbation has been proven to have health benefits other than it makes you feel good about your sexuality.
Masturabation is a great way to understand your body, to know where your pleasure points are and to know where you want to be touched when you're with your partner.
Porn can help but it doesn't mean that you will be dependent on it for pleasure.
Pros and cons of watching porn
Watching porn can be both helpful and can also be destructive — depending on the people who use it. If it's for your self-satisfaction and something you use to have a better sex life with your partner, then it's all good. In fact, some marriage counseling techniques requires couples to try and be open to these things so they can strengthen not just their sexual relationship but also be open to one another.
However, porn in general can be considered destructive when it's too much. Like smoking or drinking, too much can be harmful, it's when you only depend on these videos and neglect your partner. It's when you are being too distant instead of being closer to your partner.
Do women watch porn because they need it or is it fun? Maybe both, who can say what their reasons are? Watching porn is something many of us have tried, we may not just be opened about it with other people but it's already a common thing. So don't be ashamed about it but it doesn't mean that you need to brag about it too. Porn can be fun as long as you know your boundaries.
Share this article on
Want to have a happier, healthier marriage?
If you feel disconnected or frustrated about the state of your marriage but want to avoid separation and/or divorce, the marriage.com course meant for married couples is an excellent resource to help you overcome the most challenging aspects of being married.
More On This Topic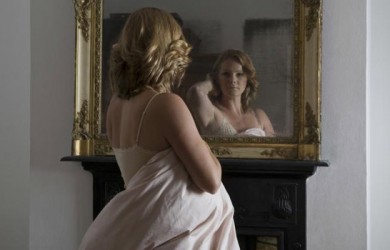 You May Also Like