Couples Sex 101 from Happily Married Couples
What a world it would be if couples, partners, spouses, best friends who have a committed relationship–call these people whatever you would like if these people could speak honestly and openly about all that was important in their lives together.
What can we learn from them? We will speak to two very different but also very committed couples to see how their relationships work, and hopefully, glean some hints or answers as to what makes these different sorts of partnerships work.
We will learn specifically how sex figures into relationships, and how very different people work together beautifully as a couple and enjoy couples sex.
Our first couple, Janiz and Sheldon, met when Janiz was a high school exchange student in California.
Janiz speaks
Janiz, 34, a petite woman with curly brown hair and an infectious laugh speaks first. "I grew up in a very conservative country in Asia. My dad was a farmer and his profession made him even more conservative than most of the already conservative population.
Women were expected to be virgins when they married, and most girls married well before they were twenty. From when I was young, I knew that I just did not fit in. I did very well in school and just wanted to continue learning and not get married when a potential suitor was brought in.
When I was seventeen, a Peace Corps woman came to my school and talked to us about what high schools were like in America. Short story: although there were many obstacles, the next year I was an exchange student at a high school in New York, where I met Sheldon in a math class. It really was love at first sight."
Sheldon's turn
Sheldon continued, "Janiz seemed so calm and so intelligent. She was completely different than the other girls at school.
We started dating and became very serious quite quickly. Let's put it this way. There was a great deal of parent opposition from her side, but we got married after her exchange year because it was the only way she could stay in the United States, and we just could not be separated.
We eloped because my parents also were not thrilled about their just out of high school son being married so young. Now they love her as she has truly become family to them."
And together
Holding hands, they both contributed a bit more about their relationship. Janiz smiled and said, "He got me. He just somehow understood me from the beginning. We were serious from the start.
We talked about everything, and Sheldon was very interested in my very un-American upbringing, asking me lots of questions about my life.
And more importantly, he listened.
He was so different from the other high school boys. I just always felt that he was the person I wanted to spend the rest of my life with." Sheldon nodded and added, "I wanted to have sex almost immediately, but I also had to consider her situation: she was living with a host family. Since she was almost eighteen, we decided to wait until she crossed that magic line. We eloped three weeks later."
Dynamics of the partnership
Janiz quickly added, "What makes our partnership work is that it is dynamic.
It is always changing and growing stronger and stronger. We are both not teenagers anymore but have known each other for so long, we use that base and everything that has come our way to build and grow.
When we were able to make love, it was just that. We were madly in love, and couples sex just added another dimension to our lives." Sheldon finished, "We are committed to each other forever. I love everything about her. I respect the importance she places on her career and all the traveling it requires.
It makes our time together even more special, and those reunion evenings are, well, romantically erotic. I can't imagine loving anyone else."
Kayla is 27 and an accountant with one of the Big 5 accounting firms. Her partner Steven is 26 and an artist.
"Who would have thought that we would be together in a committed relationship?", asks Kayla rhetorically. She continued, "I'm an accountant, a bean counter. I deal with numbers and black and white facts.
Steven, well, he is an artist in the land of ambiguity." Steven added, "I don't get numbers at all or what Kayla does for work. All I know is that I love everything about her. We have been together for five years after meeting at a club.
Her humor, her beauty both inner and outer, just her kindness for everything and how she treats everybody.
We talk about everything together. There are no topics that are off limits.
We both are open-minded and feel comfortable talking about the most intimate things. This brings us even closer," he laughs and quickly adds, "if that's possible!"
Kayla tries to paint a picture of Steven and why their relationship works
Steven is the most honest person I have ever met. He is generous with his time and heart to everybody. He makes me feel like I am the most beautiful person in the world.
When we first started having sex, I made sure it was completely dark because I didn't want him to see my many body imperfections. I was embarrassed by my fat thighs and jiggly bits. Very early on he let me know that I was being stupid and that none of that mattered when it came to couples sex."
Steven interrupted, "She was so hung up on that. In my work as an artist, I had seen literally hundreds of nudes. Nobody has a so-called perfect body. It is what makes us all unique."
Kayla laughed and finished with, "And that's why I love Steven. He gave me validation and helps me see things through different lenses. He listens, and he makes me laugh. Sometimes we laugh about the strangest things.
He is a bit ethereal and dreamy at times, but it is these differences which make me love him even more.
I think we are like two puzzle pieces, quite different but when put together we fit perfectly and that is why our relationship works.
So what can be learned here?
That open honest communication is a vital ingredient in committed relationships as can be seen with both couples.
Another factor that has contributed to the success of these relationships is that both partners have different interests.
Many couples think that their interests should be the same so that they have more in common, but the opposite is often quite true.
Different interests are like Venn diagrams; there is some commonality, but distinct areas of difference.
Time has strengthened the bonds these couples enjoy, and the mutual respect between partners has grown through the years.
Share this article on
Want to have a happier, healthier marriage?
If you feel disconnected or frustrated about the state of your marriage but want to avoid separation and/or divorce, the marriage.com course meant for married couples is an excellent resource to help you overcome the most challenging aspects of being married.
More On This Topic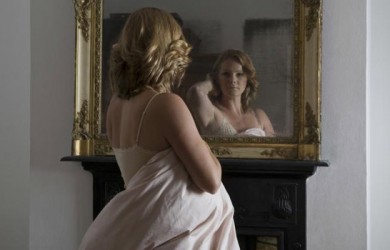 You May Also Like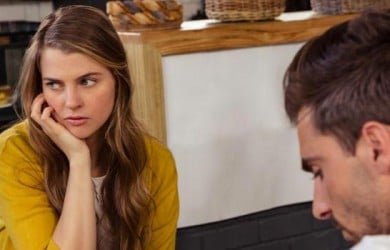 Popular Topics On Married Life