Get All Your Answers to Building a Great Sex Life
Looking to construct a rocking sex life? Let's take a close look at how to go about that noble mission. Start off with that oft-used cliche "is not rocket science ", and add it to "building a great sex life."
Kind of an odd combination, but let's work with it. Now, most people indeed would like to have a great sex life, but building one? Hmm. That connotes bricks and construction projects; things most people do not associate with their sex life.
So let's leave that one alone.
Now let's look at "is not rocket science." What exactly is rocket science? No college catalogue lists rocket science as a course of study. Maybe this means aeronautics. Or maybe it is a vestigial linguistic remain from the Cold War.
At any rate, let's just discard it because except for engineers, few people care about this rocket science stuff. Let's discuss the nitty-gritty: how can you develop a better sex life (in the absence of knowing rocket science)?
The great sex life
What makes for a great sex life, and how do you get one?
That is one of the best questions out there! Well, unfortunately, you cannot just trot out to the grocery store and buy one, you also can not inherit one, and you cannot steal one. So how do you get one? Very good question. Now, let's look for some real concrete answers for that very good question.
Fact: And the research says
Many gallons of ink have been used writing up the many research studies which have looked at what makes up a great sex life, and the corollary, what makes for a dismal sex life.
So much ink has been spilt, in fact, you can find research studies which will tell you everything you want to read, and in the opposite way, you can find research which will dispute everything you want to dispute. But let's get down to brass tacks here: you want to have a great sex life.
The question remains: what is the best way to attain this goal?
Fact: Your idea of a great sex life may not be my idea of a great sex life
But even though we may differ on what we each think constitutes a great sex life, there are some almost universal commonalities. These include both partners wanting to achieve orgasm, and both people appreciating touch.
Fact: Some aspects of sexuality are determined by the culture you belong to
This being the case, some of the pointers and tips in this article may not be totally relevant to you if you were not brought up in the United States of America.
Social norms differ from culture to culture, and of course, sexuality is one social norm.
For example, homosexuality is illegal in some countries. That is not to say that it does not exist in those countries, of course, it does, but social norms do not allow those societies to accept it as part of mainstream sexuality.
Interestingly, many people would place the United States on the more conservative side of the spectrum.
Fact: In American culture, it is important to verbalize often with your partner
We Americans are a chatty lot, and that should extend into most areas in our lives, including into our romantic lives and into the bedroom. For example, most us like to be told that we are loved by our partners on a daily (or more often) basis.
Passionate partners should articulate their desires also while in bed. Equally important, couples should articulate what they do not like.
Fact: Couples who give each other gifts have better sex lives
Well, this one stands to reason! Critical thinkers should always try to find out who sponsored this research, is it a university, a large department store or an enormous internet presence which sells virtually everything, like Amazon.
Everyone likes to receive gifts, and with most people, gifts perk up spirits and bring on better and grateful moods. And if one is in a good mood, that can often lead straight to the bedroom.
Now, research should be undertaken looking at which sort of gift leads couples to the bed most often. Jewelry? Roses? Lingerie or other clothing? Shoes? Real estate? Plane tickets?
Fact: In other words, be critical and sceptical of research
Research can be counter-intuitive and can contradict other research.
Too many people jump on the bandwagon of whatever the latest research comes out about whatever subject they are interested in. Since we are looking at enhancing our sex lives here, let's look at one specific piece of research.
Esther Perel, an internationally acclaimed relationship therapist, TED speaker and bestselling author of Mating in Captivity: Unlocking Erotic Intelligence, found that emotional closeness and affectionate behaviors, such as cuddling, diminish couples' sexual desire.
Fact: For a better sex life, no more spooning and cuddling, right?
As stated before, use common sense here.
Again, the answers to many of life's questions are not found in research papers or in lengthy databases. The answers to many of the important questions in life are found in personal experience and self-reflection.
You should not doubt what you have experienced or what your body has told you, no matter what the research says.
Common sense and experience are important assets which you should utilize throughout life and do not doubt yourself when it comes to enhancing your sex life.
Fact: I get it now. Spooning and cuddling are quite okay?
Yes, if that is what you like, go right ahead.
Building a great sex life is dependent on many factors. Previous experience, your partner and his or her's previous experience, trying new positions and places, experimenting, giving feedback to your partner–some or all of these actions can help you build a fabulous sex life.
Share this article on
Want to have a happier, healthier marriage?
If you feel disconnected or frustrated about the state of your marriage but want to avoid separation and/or divorce, the marriage.com course meant for married couples is an excellent resource to help you overcome the most challenging aspects of being married.
More On This Topic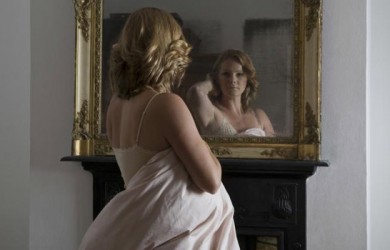 You May Also Like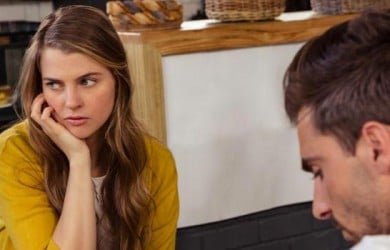 Popular Topics On Married Life