When Is the Best Time to Have Sex and Its 15 Benefits
When it comes to sex, all of us have our preferences. Some of us love to have sex early in the morning, others would prefer a hot afternoon delight, and then some people love to get sexy at night.
While we all have our favorite time to get intimate, you've probably asked yourself when the best time to have sex is.
Knowing this is important because we all want to make the most out of our intimate moments, right? Then there are also the benefits that we can enjoy aside from the pleasure of sex.
Did you know that by knowing when is the right time to have sex, you are also educating yourself about the different benefits that you can have?
Related Reading: Ways to Increase Sexual Pleasure and Get down and Dirty with Your Partner
Know the different times of day to have sex
If you are ready to know when is the best time to have sex, then read through.
What time do people have sex that can give the most benefits?
Before we can figure out the best time of day to have sex, we would first need to know the benefits that each one can offer. Let's start!
If you are curious when testosterone levels are highest during the day, then you have guessed it correctly- it's in the morning.
That is also why men have morning erections, and science says it's because of their naturally high testosterone levels. Aside from that, you are more relaxed in the morning, so chances are, morning arousal would be achieved quickly.
Morning sex is best if you are a morning person. After all, nothing can jumpstart your day than a pleasurable orgasm.
Get a taste of the afternoon delight
If you don't like waking up early, then morning sex might not be too appealing for you.
What's the next best thing? Well, you might find yourself enjoying sex in the afternoon, and that's actually a good choice as well.
In the afternoon, you still have plenty of energy to give and receive pleasure. Aside from that, if you have time, it's a great way to spend the afternoon with your partner.
Afternoon sex is not as common as evening or morning sex, but if it works for you, then make the most out of it.
What's the best way to end your day?
As long as you're not too tired to have foreplay, then nighttime sex is an amazing way to end your day. After an intense orgasm, you can expect a good night's rest that is much better than the Sandman's sleep dust.
The reason for this is because after sex at night, your brain releases good hormones that make you feel good and relax. Before you know it, you're already sound asleep.
When is the best time of day to have sex
The best time to sex up and make love is in the morning.
While anytime is a good time for sex, the best time of day for sex is in the early morning. Why is this so?
Multiple studies have proven that those people who always choose morning lovemaking are healthier, happier, and more energetic.
All of these are the results of the many health benefits of sex in the morning. If you're still in doubt, it's time to know the benefits of morning sex.
Related Reading: Benefits of Morning Sex and How to Make the Most of It
15 reasons why morning sex is the best time to have sex
Evening sex is the most common time we do it, right? But sex in the morning is just different.
It's spontaneous, passionate, and even fun. So, even if you're not really a morning person, you would still appreciate good morning sex.
Aside from the obvious pleasure that it will give us, there are so many morning sex benefits that you and your partner can enjoy. Here are some of them.
1. Model employee
Morning sex is the best because when you reach that big O, your brain will release dopamine. It's a chemical that will help you analyze and make better decisions.
Aside from that, it helps you be more productive at work. Your brain just hypes up! Who knows, you might be the next model employee.
2. Better than Tylenol
Do you suffer from headaches? Did you know that with daytime sex, you can ensure that you will have a headache-free day? Sounds awesome, right?
If you have an orgasm during your morning lovemaking, your brain releases endorphins that can help alleviate pain. So, say goodbye to Tylenol and say yes to early morning sex!
3. The High T
Are testosterone levels higher in the morning?
Yes, they are. In fact, testosterone levels are at their peak in the morning. This hormone is responsible for your increased libido, so expect to get aroused quickly.
4. Healthy skin
Mornings is the best time to have sex because it can help you have glowing skin. How is this possible, you may ask?
When you reach the big O, your blood rushes to all the parts of your body, from your feet to your face, giving you that pinkish glow. Don't be surprised if your friends ask you if you have been using a new foundation and blush.
5. Helps you stay focused
Orgasm can help you stay focused throughout the day. You had enough sleep, and then you gave your body a treat by sexually stimulating it.
In return, your brain helps you stay focused and alert.
This doesn't just work when you have sex in a day, but also when you masturbate. It's a nice morning habit, don't you think?
Related Reading: How to Be More Sexual: 14 Stimulating Ways
6. Feeling in love all over again
You've heard about the chemical oxytocin, right? It's not new to us that this chemical is also known as the love or cuddle hormone.
It's the one responsible for making you fall for your significant other. That warm feeling makes lovemaking oh-so-special.
So don't be surprised if you feel more connected and in love throughout the day if you constantly have morning sex.
7. No need to stay up late
If you have morning sex, you don't need to stay up late to wait for your partner and have your sexy time.
You get to sleep early, and you wake up the next day feeling refreshed and ready for another session of morning delight to start your day.
8. No more tired sex
Have you ever been in a situation where you are planning to have sex in the evening, and you prepare for it all day long, only to realize how tired you are when you enter the bedroom?
Sounds familiar, right?
It's more common than you think. Most people who have a hectic schedule will end up snoozing even before they try to kiss each other. So skip those disappointments and just choose to have morning sex.
9. Morning view
Having dinner and making love at night is sensual, especially if you have dim light, but have you ever tried enjoying the view?
If you have morning sex, you'll get to see and enjoy everything.
Imagine enjoying the view while experiencing orgasm? What a great way to start your day!
10. Conserve water
Mornings is not just the best time to have sex; it can even help you conserve water.
Well, not much, but let's just say you'll be saving because you and your partner can take your morning shower together. What's nice about this idea is that you can go for a second round before going to work.
11. Passionate and lazy
If you're feeling aroused, but you are still a bit lazy, go for lazy sex.
If you're not familiar with this, visualize plenty of touching, kissing, and cuddling. In no time, you'll feel aroused and ready for passionate sex.
Morning lovemaking can provide you a more intimate way of pleasuring each other.
12. Extra time to cuddle
Love morning sex on weekends? Even better.
After you have given each other pleasure, cuddle and go back to sleep. It will even help you relax and enjoy your weekend together.
What a great way to end the week.
13. Boost your immunity
Here's one of our top morning sex benefits.
When you practice morning sex, you are actually strengthening your immune system. You're doing your body a huge favor by boosting your levels of IgA.
IgA is a type of antibody that helps protect our body against infection.
Related Reading: Why Sex is Important for Health: 8 Reasons Sex Backed by Science
14. Stamina boost
For men, mornings also mean that their testosterone levels are really high and if they are well-rested, then expect them to last longer in bed.
When a man's stamina is boosted, sex will definitely be better, and more benefits to enjoy.
15. Relieve stress
It's not easy to combat stress, but did you know that by having morning sex, you can start your day stress-free?
Who would have known that fighting stress can be so pleasurable?
The chemicals that get released when we climax counteracts cortisol, the stress hormone. Wouldn't it be nice to start your day stress-free?
Ways on how to enjoy morning sex even more
Now that you are aware that morning is the best time to have sex, the next question is, how do you make the most out of it?
Remember what we have talked about lazy sex? You still might be a little sleepy or lazy, but instead of skipping foreplay, use this to tempt your partner with caress, soft kisses, and even licks.
Related Reading: 30 Foreplay Ideas That Will Surely Spice up Your Sex Life
Check this video to understand the importance of foreplay:

Breakfast in bed and more
That's right, breakfast in bed is intimate. Try feeding each other, and don't forget to take a sip of that coffee. Before you know it, you are all over each other. A little tip, dab some honey on your honey and lick it.
Is your significant other making coffee?
Go and surprise your s.o with soft kisses. Try different locations, especially when you're doing it early in the morning. It's fun and also thrilling.
Now that we are talking about morning arousal, why not try different positions? You have the time, energy, and libido to try something new.
Related Reading: 20 Best Sex Positions to Connect with Your Spouse
More sex positions to try
You are now familiar with the best time to have sex and how to make it extra special. To complete your morning delight, we'll share some good sex positions to try.
Start by asking your partner to sit on the bed or a chair. Sit on their lap and face them. It's amazing to try this because you can control the angle of every thrust.
Try not to close your eyes when you climax. It'll add an extra spice to the pleasure.
Lie face down on your bed and feel the sunlight. Make sure that your hips are slightly raised. Allow your partner to penetrate you and enjoy. You'll feel every inch, and your partner will enjoy the view.
Try doing it slowly. The passionate act of slow penetration creates a different kind of orgasm.
Ask your partner to sit, legs bent. Then, lean back using their hands and forearms. Copy this position and slowly make contact.
You get to enjoy your partner's view while being able to thrust while looking directly at each other. Try saying some naughty words, or just show your partner how good you're feeling.
Let your partner sit at the edge of the bed. Then, sit on your partner's lap; make sure you're facing away.
Get ready to hit that G-spot! Your partner's hands are also free to enjoy stimulating your breasts and even your clitoris.
Make it extra sizzling by facing a mirror.
Conclusion
Whatever you choose to be the best time for sex, morning or night, it's up to you what will make you enjoy sex even more.
While there are more benefits with morning sex, it's still you who will decide which time you want to do it. After all, we all have different schedules, body clocks, and even preferences.
It is just nice to know the best time to have sex and the benefits that you can get from choosing morning lovemaking.
So, when is it a good time to have sex? Whenever you and your partner feel like it.
Share this article on
Want to have a happier, healthier marriage?
If you feel disconnected or frustrated about the state of your marriage but want to avoid separation and/or divorce, the marriage.com course meant for married couples is an excellent resource to help you overcome the most challenging aspects of being married.
More On This Topic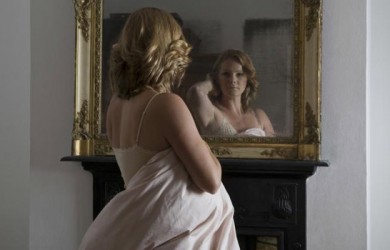 You May Also Like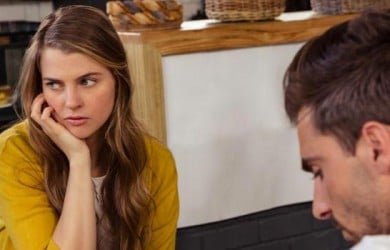 Popular Topics On Married Life