30 Best Sex Toys for Women
The thought of sex toys for women might make you blush. Or maybe you're a big fan, with a nightstand full of different gadgets, vibrators, attachments, and more.
While some people may be worried that introducing a sex toy into their bedroom means that their partner isn't satisfied, even people who are highly satisfied with their sex with just the partner can and do find pleasure in sex toys.
Whether you're looking for a sex toy to spice up your relationship or seeking something you can use during solo sexy times, there is something out there for you.
What are sex toys?
Sex toys, as the name suggests, are accessories that can help you spice up your sex life and give you something to 'play' around with. They are designed to aid an excellent sexual experience or to try something new. Sex toys can be used independently or with a partner.
You can pick and choose the sex toy or toys based on what you like, what your partner is into, and what works for you. There are various sex toys for women available out there, and you are most likely to find something that gives you pleasure.
Related Reading: 

Few Helpful Tips and Ideas for Women Using Sex Toys
Types of female sex toys
The female body can be complex, especially when it is the topic of sex, orgasms, and pleasure. Therefore, a variety of sex toys are designed for women. Getting to know your body is extremely important to feel sexual satisfaction with your partner or by yourself.
It also helps build a positive relationship with self. Adult sex toys for women can come in handy in helping you explore your body. The different types of sex toys for women include oral stimulators, clitoral stimulators, or penetrative sex toys.
These pleasure toys for women can come in different shapes and sizes, and you can pick whatever suits you best.
If you are wondering how sex toys are made, watch this video.
30 best sex toys for women
If you are convinced you want to give a sex toy a shot or have already tried some of them but are looking for a change, here are the 30 best sex toys for women you can pick from. Here is everything you need to know about these sex toys.
Read on to learn about the 30 best sex toys for women.
Related Reading: 

10 Of The Best Lesbian Sex Toys
1. Hitachi magic wand
No list is complete without this classic. It has to be one of the top-rated sex toys for women.
Whether you choose the plugin model or a cordless, rechargeable one, the Hitachi is a classic. High quality, with a powerful motor and variable speed, there's a reason why this is considered by many to be the gold standard for vibrators.
You can also use it to massage other areas of the body if you're so inclined or just need a convenient excuse when someone sees it lying out.
The Magic Wand is pricey, but it is also durable and can give you and yours a lifetime of pleasure.
You can buy it here.
2. The rabbit
The Rabbit is a brand name of a specific vibrator, but it's come to mean a style of vibe regardless of brand, too. It is one of the most popular women sex toys.
With a G spot stimulator and two clitoral stimulators that look like bunny ears, hence the name, a rabbit-style vibrator can hit multiple pleasure spots at once.
Given that most women have their most satisfying orgasms through a mix of the G spot and clitoral stimulation, using a rabbit with or without a partner can make the trip to climax that much easier.
There are a variety of rabbit-style vibrators available, including double-headed and bendable ones, so shop around.
You can buy it here.
3. Bullet vibrators
These are the ultimate in portable pleasure, and they are great for use with a partner, too.
Bullet women vibrators, sometimes also called egg vibrators, are precisely what they sound like. They are smallish, oval, or bullet-shaped vibrating "eggs" that can be used externally against the clitoris or inserted into the vagina.
Most run on batteries and are cordless, though you can get a corded version that has a controller, which can be fun when you're playing with a partner. Bullet vibes are also excellent for travel and are unlikely to set off the security scanners at the airport.
You can buy them here.
4. Lipstick vibrators
This is another one that's discreet and powerful.
Shaped to look like a tube of lipstick, a lipstick vibe slips easily into your purse. This makes it a good travel companion, like when you want to have something on hand if your date gets hot and heavy, but you don't want to haul a Hitachi around.
Battery operated, these aren't as powerful as more giant vibrating toys, but they will get you where you want to go. It is one of the most portable vibrators for women.
There are many different types of lipstick vibrators on the market, so look up some reviews to make sure you get a quality one. This will also be a great gift if you are looking to gift your partner something fun and looking for sex toys for her.
You can buy one here.
5. A good silicone dildo
No list of best sex toys for women can be complete without a good dildo.
For those who don't like vibration, which can be too much sensation for sensitive folks, silicone dildos are a great alternative.
Dildos are available in various materials, but silicone is ideal because it can be easily cleaned by boiling it or even sending it through the dishwasher. It is less prone to bacteria growth than other materials and is unusual for folks to be allergic to it.
A good dildo for women can be shaped like an actual penis, but you can also find them in all kinds of fun shapes. Sizes vary too.
Don't be afraid to talk to your knowledgeable local sex shop worker to find one that will work for you. And remember! Bigger isn't necessarily better.
Dildos can be used alone or with a partner, even in combination with a bullet vibe which makes them incredibly versatile.
You can buy it here.
6. An anal plug
Not everyone's interested in butt stuff, but a suitable anal plug should be in your sex toy collection if you are.
You can choose a vibrating plug or a non-vibrating one, depending on what you like. The key is to choose one made of silicone or another sturdy material wider at the base; it should have what's called a flange.
This ensures that the plug won't go all the way into your anus and can be easily removed.
Always clean your anal toys well and never use a toy that's been used anally in or around the vagina. That's a ticket to infection city.
Buy it here.
7. A finger vibrator
If you're looking for something that will give a light touch, a finger vibe is for you.
These slip over the finger (or fingers, in the case of those with multiple tips) and offer gentle pulses or vibrations. This allows you to use your fingers to stimulate yourself (or your partner) rather than using a giant toy.
These can be great for making just getting comfortable with sex toys or desire something that feels a little more like their regular toy-free routine.
Many finger vibes offer tips with differing textures, as well as different speeds, so they can be great fun to experiment with! Finger female vibrators may also be very easy to navigate with.
You can buy it here.
8. The enby
The enby is a genderless sex toy. It is a triangular-shaped vibrator. It has multiple uses but is mainly used for clitoral stimulation in women. It can be rubbed against, humped, tucked in a harness, or placed between bodies for extra stimulation.
This makes the enby versatile – it can be used alone or with a partner. The toy has three speeds and five patterns of vibrations. It is made of silicone, which helps to disinfect it quickly and keep it clean.
9. The app-controlled wand
The app-controlled wand can be used to stimulate the clitoris, nipples, and other e-zones. It comes with removable bunny ears that can provide extra stimulation if you would like. The wand is rechargeable and can also be controlled with an app, making it a great sex toy for long-distance relationships.
You can buy it here.
10. Rimming set
A rimming set comes with rimming plugs that can take your anal sex game to the next level. The plugs come with rotating beads which give the feeling of being rimmed when used. The set may also include a guide and a travel case.
You can buy it here.
11. The tap dancer
A vibrator, but with a twist. A tap. This vibrator uses a tapping sensation to pinpoint and stimulate the clitoris. The best thing about the vibrator is that it is quiet. It is also rechargeable and comes with six different modes.
The tap dancer may be one of the most fun vibrating sex toys for women.
You can buy it here.
12. The blowfish stimulator
This toy is a two-in-one device. It has seven suction modes and a tongue at another end. It provides you a variety in the type of stimulation it can provide. If you are a beginner looking for realistic sex toys for women, the blowfish stimulator may be your best match.
You can buy it here.
13. Handheld pinpoint vibe
This is a pocket-sized device with a sleek slight curve at the top for control over stimulation. While this is only slightly larger than the bullet vibrator, it offers way more versatility in terms of use.
14. The cowgirl sex machine
The cowgirl sex machine, as the name suggests, can help you feel the pleasure of a particular sex position, but with a toy. The device has six vibrating patterns. It also comes with a 360-degree swivel rotation.
The speed can also be customized. The machine is rechargeable, remote-controlled, and even app-controlled. If you are into riding sex toys for women, this may be a great buy.
You can buy it here.
15. The love triangle
The love triangle is a suction sex toy. The toy is rechargeable, waterproof, and also has a quiet mode. It also comes with a cap to keep it hygienic.
You can buy it here.
16. Baci
The baci is a sex toy that mimics the feeling of the tongue and lips and is one of the best oral sex stimulators. It is waterproof, rechargeable, and has ten settings. It is one of the best and most popular sex toys for women right now.
You can buy it here.
17. Lovelife rev
The lovelife rev is one of the first sex toys for women designed with the idea of accessibility. Not only is it lightweight, but it also has a handle to help you navigate the pleasure. It is also rechargeable, waterproof, and has seven modes.
You can buy it here.
18. Lovelife smile
The lovelife smile is slightly bigger and broader than the average lipstick bullet vibrator. It comes with a large battery backup, which makes it a favorite among many women. However, the device is only splash-proof, so make sure you do not use it in the shower.
You can buy it here.
19.The glass glow-in-the-dark dildo

The glass dildo is unique because of the material that it is made with. It also provides you more options when it comes to lubricants since a few of them cannot be used with toys made with other materials.
The glass dildo can also take your pleasure a notch higher with temperature play. The toy warms up with your body but can also be used underwater to cool yourself down.
You can buy it here.
20. Vibrating pleasure beads
This may be the ideal toy for someone who is just getting started with anal sex. The vibrating beads of different sizes help get good pleasure, while the looped handle enables you to navigate and not lose it inside you (which is a real fear for many people).
The toy is battery-operated and waterproof.
You can buy it here.
21. The cuddle mini
As cute as the name sounds, this toy is excellent at its job. Small and discreet, it is angled perfectly to hit you at all the right spots. It has seven modes, is rechargeable, and splash-proof.
The cuddle mini will surely be one of your favorites among the many sex toys for women.
You can buy it here.
22. Carezza
The carezza is different from the traditional vibrators. Some women say that the conventional vibrators just vibrate and leave them feeling numb instead of pleasured. However, the carezza is like a magic finger tapping your clitoris.
The carezza comes with ten modes that help you pick the intensity and make your experience more fun. It is also rechargeable and waterproof.
You can buy it here.
23. Starsi external vibrator
This little toy is named after its shape – a star. It can fit into your palm, extending out to reach your clitoris. It is silicone, waterproof, and rechargeable. Each tip of the star has a different vibrating mode, which makes the toy exciting and unique.
24. Vibrating lace thong
While vibrating underwear is not a new concept, this one is unique because it is a thong. Most vibrating underwear uses a big vibrator, which needs to be fitted into a pair of boy shorts or bigger undies.
However, this one uses a small vibrator for clitoral stimulation, making it so unique.
You can buy them here.
25. Finger massager
The finger massager is a compact sex toy for women. Flat-shaped, it can be placed in your palm and used for stimulation, either alone or even during partnered sex. It is rechargeable, waterproof, and has five modes.
26. A panty vibrator
A panty vibrator maybe just a suitable toy for you. You can use it with any panties. The toy can be easily tucked into any of your underwear, making it versatile and easy to use. This may be one of the easiest to use sex toys for women.
You can buy one here.
27. Stackable rings
These rings are buildable and textured and can be used as an extension to the penis. They help control depth and cushion penetration, while it only feels like a blowjob sleeve to the wearer. This can be a good change from the usual sex toys for women.
You can buy it here.
28. Penis ring
The penis ring is a vibrator and a penis ring at the same time. It is a toy that can be used with a partner to take your sexual experience to new levels. It can squeeze the penis while stimulating your vagina at the same time.
You can buy one here.
29. The picobong transformer
With two vibrators on each end, the picobong transformer is a unique sex toy for women. It can act as a rabbit vibrator, clitoral massager, cock ring, G-spot stimulator, prostate massager, and more.
You can buy one here.
30. Vesper
A vibrator you can wear around your neck, the vesper is designed to look like a piece of jewelry. If you think a small vibrator like this won't be enough to give you what you need, you are mistaken. The vesper is one of the most potent clitoris stimulators out there.
You can buy it here.
Also Try: 

How Much Do You like Sex Toys Quiz
Have fun when exploring sex toys
Most importantly, as you begin to explore sex toys, have fun with them. There's no need to have a whole arsenal of toys or to use them every time.
On the other hand, if you find that you like the dimension toys bring to your sex life, there is a veritable buffet out there to choose from.
A final note – no matter what toys you choose, be sure to clean them well after use with mild soap or a sex toy cleaner and store them away from heat and light.
Share this article on
Want to have a happier, healthier marriage?
If you feel disconnected or frustrated about the state of your marriage but want to avoid separation and/or divorce, the marriage.com course meant for married couples is an excellent resource to help you overcome the most challenging aspects of being married.
More On This Topic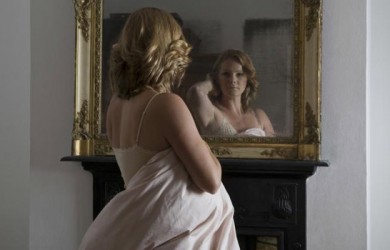 You May Also Like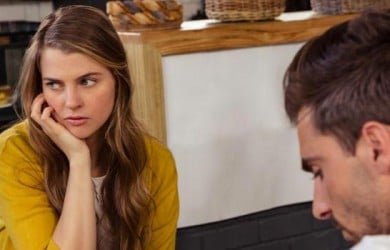 Popular Topics On Married Life