20 Best Sex Positions for Women
Did you know that nearly 2 out of 3 women don't achieve orgasms during intercourse by penetration alone? It's a surprising statistic!
Additionally, there have not been found any pharmacological agents that can bust the orgasm.
In this post, we have collected some of the best sex positions for women, that have been tried and tested by women who have difficulty achieving orgasms.
1.CAT: Coital alignment technique (Modified missionary)
How to do it: Start in the missionary position where the wife lies down, the husband then moves upwards along his wife. This is to allow both of your pelvises to align. In this position, the man can put direct pressure on his wife's clitoris.
This was discovered to be one of the best sex positions for women when it was discovered by Dr. Willibrord Weijmar Schultz along with his colleagues.
They realized during an MRI scan of a couple having sex that this position offered the highest potential to bring a woman to orgasm because of its ability to stimulate the clitoris and the G-spot.
Other studies have also discovered that the CAT is beneficial for men too. Especially for men who are not well-endowed or for men who have problems with their premature ejaculation.
The position allows them to hold off because, in this position, men don't experience the same intensive sexual sensation that happens with deep and fast thrusting. You can also check out the video for more instructions:
2.Cowgirl
How to do it: Lie down with your husband, prop yourself on top of his erection and find your rhythm as you 'ride.' You can vary this position by either facing your husband or offering him a view of your sexy back.
In a survey conducted of approximately one thousand people, 30% of women claimed that this position is a guaranteed way to get them into orgasm.
So if you are among the women who have not tried this position yet, our question is: Why?
Not only did the Cowgirl offer the women the orgasm that they needed, but the cowgirl position was also even rated as the position that gave them the best and fastest orgasm.
Aside from these, 42% also ranked the cowgirl as the position they felt sexiest in.
3.#FROMBE (From behind)
How to do it: Get down on all fours on the bed or bent over the bed or bent table, your husband is to enter you from behind.
This doggy-style position has way too many variations that you and your husband can try. Just make sure that your hips are propped and raised to align to his erection for ease of access.
While this position isn't the most ideal in offering you the sweet connection to your husband, this position can help you be selfish with your orgasm! And sometimes a little selfishness is needed when it comes to orgasms.
4. Get spooned
How to do it: Both of you should lie on your sides in a spoon position, your husband is to enter you from behind.
A variation to this position can offer you clitoral stimulation: Raise one of your legs upward and stimulate your clitoris. Or you can let your husband do it for you, too.
Spooning lets you feel very close and intimate with your husband and this position is also often underrated, since it offers (1) relaxation and (2) if done correctly: an orgasm.
5. The lotus
How to do it: Have your husband sit upright, set yourself on top of his erection facing him. Wrap your legs around his body and find your rhythm.
If you are having difficulty, you can use your husband's shoulders or the headboard of your bed for support.
The Lotus sex position is a very passionate and intimate position. This position is perfect for kissing and embracing. It's a position that offers a deep and passionate connection between you and your husband.
Just like the cowgirl position, the Lotus grants you the control regarding depth and rhythm.
It's a perfect win-win position for when your husband is tired, and you're in much need of some O's.
6. The corkscrew
How to do it: Lie on your side near the edge of the table or a bed. Any part of the furniture will be excellent, as long as your partner can reach it. Your partner will be standing and entering you from your back.
This is one of the good sex positions where you will assert control of how much you keep your legs pressed.
That allows a firmer hold onto him, while he trusts. You can allow your partner to have full control while you can also thrust your hips to match his tempo for the even better enjoyment.
7. The wheelbarrow
How to do it: This position requires some arms strength. You need to get your hands on the floor and allow him to pick you up by the pelvis. Use your thighs to grasp him around his waist.
This position will allow for deeper penetration, and your grip around his waist will allow him to use the free hand to stimulate your clitoris.
When your arms become tired, you can rest on a bedside, while still maintaining a similar position. This position requires practice, so practice until you become fit.
8. The magic mountain
How to do it: Your partner and yourself need to sit, bend the legs, and lean back. You will also support by putting your hands or forearms on the floor.
This position is really intimate as you will be looking at each other and can increase the stimulation by rubbing your clitoris against his pelvis.
If you are not frightened to experiment a bit, take the ice cube and allow it to slide down his chest cooling down the base of his pelvis. When you try it you will learn why this one ended on our list of best sex positions for female orgasm.
9. The ballet dancer
How to do it: This position is similar to the missionary pose, but it's done standing. You stand on one foot and wrap your other leg around him. He supports you by placing his arm around your waist.
This position allows for deep penetration and face-to-face connection during sex. This might take some time to master, but you can also raise your leg on his shoulder for even deeper penetration.
10. The seashell
How to do it: Lie on your back and raise your legs. You do not have to put your ankles back a lot. Let your partner place his weight on you and enter like in a missionary position.
The benefit is that your hands will be free and you can stimulate the clitoris.
This is one of the sexual positions where you can also perform a "little dance" with your hips and rub his pubic bone against your clitoris.
11. The upstanding citizen
How to do it: You mount him and wrap your legs around his body, while he is standing. For him to maintain the balance, he needs to unlock his knees and keep his legs slightly spread.
He needs to hold on to you by your thighs, while you completely grasp him around his neck. This makes sure the position is safe, and no injuries will happen.
This position is very engaging for both partners and has to be tried. When any of you gets tired, you can prolong this position by having him gently lean you against a wall.
This is a proper way to make a female orgasm happen while making him feel strong and masculine.
12. The slip and slide
How to do it: Similar to the missionary position, but this one requires you to straighten your legs and press them tight together.
Start with the rubbing and grinding against each other and letting him stimulate your clitoris with his penis first. Once ready, allow him to go in while continuing to stimulate with your hands.
This position ensures a firm grip and allows for both vaginal and clitoral orgasm to happen and is one of the top sex positions of this type.
Also watch:

13. The sideways straddle
How to do it: Lie on your side and raise a leg of your choice. You may try positions with either leg in the air to see which side you like more.
Have him approach you and take your leg of choice and place it on one side with your knee bending slightly around his waist. Use your hand to guide his penis.
This position is very appealing due to the increased grinding and control over the pace. You can adjust your position and have your legs wider or closer together, therefore experiment what works for you the best.
14. The bridge
How to do it: The best way would be to start in the missionary pose.
Your partner will sit up, with ankles and knees on the floor. While laying on your back, spread apart your legs, place your hands on the floor and slowly lift up. Have your gentleman support you, by holding you by your hips.
In this position, you will achieve an extremely deep penetration while being able to move your hips and control a level of grinding you would like to achieve.
15. The great bee
How to do it: Similar to Cowgirl, but with the significant difference of you being with both feet on the ground in the crouching position.
You can place your hands on your partner's chests. The partner can offer additional support by placing his hands under you and assist in getting you up and down.
This position allows for deep penetration while enabling you also to go in circles allowing for the vaginal orgasm to happen.
16. Pillow under pelvis
How to do it: This is a variation of doggy style with lesser elevation and some assistance from the pillow or the cushion. You will lie on your stomach with the pillow under you and slightly between your legs. Your partner will enter you from behind.
The trusts and stimulation caused by the pillow will likely ensure a clitoral orgasm. A slight elevation will also cause friction and stimulation of your G-Spot, making this one of the best positions in bed.
17. The sideway scissors
How to do it: Similar to the Sideway Straddle, but with your partner lying on his side instead, and with your leg placed over him.
This position will allow you to have control of the depth and angle of the penetration. It gives you control over the pace, the amount of pressure, and friction. This position is by many regarded as one of the best sex positions for her.
18. The Viennese Oyster
How to do it: Similar to the Seashell, this position requires preparation and some yoga. It can be very difficult and uncomfortable if you are inflexible enough.
This one tops the charts for intense sex positions. You need to take your legs and position them behind your head as much as possible.
You can even try wrapping your ankles above your head if possible. Make sure your partner goes into you slowly as it is going to be really intense.
19. The magic bullet
How to do it: Lie down on your back and put your legs up. Your partner can position himself on his knees and hold your legs against his shoulder. His other hand will be free to stimulate any other erogenous zone you love.
Compared to the Viennese Oyster, this is a very pleasant position for you, especially if you are not in the mood to work hard. This position can stimulate your G-Spot, and you can make it tight for him by squeezing your legs.
20. Lady's choice
How to do it: To your preference! There are many different sexual positions, the more you try them, the more you will uncover what you enjoy the most.
We might have missed your favorite position on this list, but that's okay. After all, achieving an orgasm is different for all women.
The best sex positions for women ultimately lies in what works best for you and often arises from maintaining an open mind and strong communication with your spouse.
If you continue building the intimacy between the two of you and discuss what turns you both on the most you will discover not just the best sex position for women but the best sex position for you.
Share this article on
Want to have a happier, healthier marriage?
If you feel disconnected or frustrated about the state of your marriage but want to avoid separation and/or divorce, the marriage.com course meant for married couples is an excellent resource to help you overcome the most challenging aspects of being married.
More On This Topic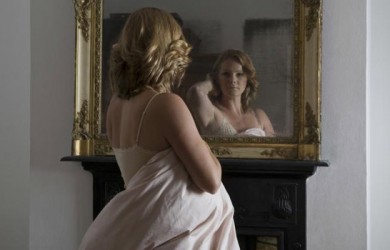 You May Also Like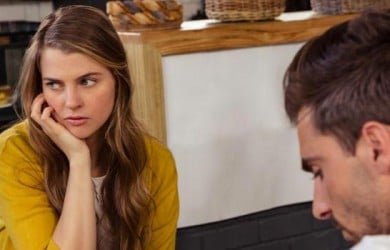 Popular Topics On Married Life