20 Best Sex Positions for Men to Fire up the Pleasure Between the Sheets
Although individual preferences vary, there is such a thing as the best sex positions for men and married men as well.
What's the difference? You might ask.
Well, the sex life of a married man usually sits anywhere between wild and steamy to non-existing. But, most often, a married man says that he would like to spice things up and enjoy a few great positions for him.
So, what are the best sex positions for guys or the most exciting sex positions for men?
In this article, we present the best sex positions for men that are guaranteed to make your marriage look like it's the first time the two of you are making love.
Also watch:
1. Cowgirl, or the woman on top
These classic sex positions for him just don't get out of fashion.
This amazing sex position is great both for men, women and for a married couple; it can bring back the excitement of the first days of their relationship.
Women like it because it gives them control and allows for the variety of movement that is bound to give her intense pleasure.
For men, the visual aspect of this position is what makes it so wonderful.
Moreover, the man gets to take a break while enjoying the view and the action. He can touch her entire body or watch her touch herself. He gets to see her orgasm.
Read More: Best Sex Tips for Men
This exciting sex position allows the husband to remember how amazed he once was with his then-girlfriend and renew the passion for her.
2. The kitchen counter
Marriage comes with numerous opportunities for sex, at least at the beginning.
The first months and years of marriage pretty much mean making love anytime and anywhere around the house.
However, as time passes and as your family gets bigger, your sex life gets reduced to special dates, night time, and bedroom. But men enjoy surprises in sex. So, the kitchen counter is a really exciting position for them.
It doesn't have to be a kitchen counter per se. But, the point is that the woman is sitting on a firm surface facing her man while he penetrates her from a standing position.
The best version of this sex position that men love is the surprise.
So, the next time your kids are out, even for ten minutes or so, remember the times you couldn't wait until you got into the bedroom and dig in!
3. Lap Dance
The name of this male sex position inspires an actual lap dance, a private striptease from the wife for her husband. It's not necessary, but it is a beautiful and exhilarating addition to a married couple's love life.
If you choose to venture on to the actual striptease, play some electrifying music and remember how exciting and sensational your sex life can be.
But, even if you skip the dance itself, the position is among the favorites of every man for its view and a sense of being seduced and pleased.
The woman sits on top of the man, onto his lap, and dictates the tempo and the angle.
The man can touch her body and move her hips to get more involved, but this isn't a position in which the man dominates, which is a nice change from time to time.
4. Doggy and lying down doggy style
Another evergreen is the 'Doggy.'
It's a primal sex position to spice up the marriage, bound to bring your inner animal to the surface.
For women, it's exciting for the sense of being dominated, but since it's her husband that's being the person dominating over her, it's also a beautiful and intense loving act.
For men, it's the fact that they can penetrate deeper, watch the woman's satisfaction, as well as her body from an extremely exciting position.
For some men, a modification of this position is even more exciting. The woman lowers herself on her elbows or lies completely onto her stomach.
This modification is a bit softer than the traditional Doggy, but that much more intimate. Or, if you're into experimenting, this position also allows for anal penetration.
5. Standing up
Similar to the kitchen counter, the 'standing up' is a good sex position for men and has the power to revive the spark in your marriage.
Married couples often get a bit lazy when it comes to sex and often stick to their bed for lovemaking. Yet, the standing up asks for some experimenting, a bit of sweet effort, and almost demands that you get a bit adventurous.
With the standing up position, the entire house is your playground.
Every time you and your spouse meet somewhere in the house, one of you can initiate a quick standing up sex. Such hovering sexual tension is just what every guy loves and needs.
6. Man chair
As the name suggests in this position, the women sit on top of the guy just as she would sit on a chair. The guy sits on the edge of a couch or chair to support himself.
In this position, the woman gets a lot of freedom to move around and create different penetration angles while giving the man easy access to their partner's breasts and clitoris.
7. Little dipper
In this position, the partner on top sits with their legs stretched out onto their partner; this offers easy access for penetration.
As exciting as this position can be, it can get a bit strenuous, especially for the partner on top, as they have to move up and down and support their weight only through their arms.
If done correctly, the position should resemble a 'T' formation.
8. Golden gate
A variation of the conventional 69-position, this position requires the partner on top to be very flexible and nimble.
Also known as the 69 bridge, one partner sits on the other's face. The one on the top then bends their knees and arches their back to take their partner in the mouth.
This one is definitely not easy, but the effort put into this position is bound to make you feel dirtier.
9. Waterfall
Have your guy lie back with his head and shoulders on the ground with their hips lifted upon and supported by a couch or a bed (use something cushioned and comfortable).
The guy is bound to get a head rush in this position, which would only make their orgasm even more sensational, and with all the blood rushing to their head, they would last longer as well.
10. Thighmaster
While the guy lies on his back with one of his legs stretched and the other bent at the knee, the woman straddles on his bent leg with one of her legs raised enough for easy penetration.
When it comes to grinding, this is one of the best sex positions for men.
11. Repairman
This position just takes the 'Man chair' to the next level. You have your partner sit on top of you just as you would during the man chair, while you plant yourself on top of a sturdy washing machine.
Next, you turn on the machine and put it on the fastest spin cycle, and enjoy some effortless sex.
12. Stairway to heaven
Another version of the 'Man chair,' in this position, the guy sits on a flight of stairs. The riling offers additional support, and the stairs offer the perfect position.
13. The socket
Another good sex position for guys is an extension of the reverse cowgirl. In this position, the women bend all the way forward and extend their legs.
The guy gets a great view of the women's butt while the women can easily stimulate their clitoris. To support your body, you can use your elbows.
14. Lazy man
Also known as the squat thrust in this position, the guy sits on a bed or a couch with his legs stretched out. The woman then lowers herself onto the guy until penetration is achieved.
Get close and intimate for maximizing pleasure in this position.
15. The pretzel
Similar to the 'Thighmaster,' in this position, the woman lies on the bed with her legs stretched out, while the guy straddles himself onto one of her legs and inserts his penis.
This position allows for deep penetration with more comfort.
16. The shoulder holder
With the women lying on her back and both her legs raised in the air, the guy inserts his penis, and the women put his feet around the guy's neck and rest her calves on his shoulders.
This position also helps you to achieve deeper penetration and targets the G-spot.
17. Butter churner
In this position, have your partner lie on her back and help her raise her legs and most of her lower back up in the air. Next, you squat over her with her legs resting on your chest and insert your penis.
This position can get a bit tricky and would definitely require both of you to take things slowly and carefully.
18. Ballet dancer
To achieve this position, both of you need to be standing up on your feet. Have your partner raise one of her legs and wrap it around your waist.
You might have to bend to find the right angle for penetration and help her grip your waist properly.
19. Iron chef
Just like the 'Lazy man' in this position, both of you snuggle with each other. However, in this position, the guy is standing up on his feet.
The guy then lifts the woman and lets her wrap her legs around his waist after being gentle with penetration and finding the right angle for it.
20. Hoover maneuver
Even if you do not have a vivid imagination, the intent of this position is more than obvious.
In this position, you hold your partner like a hoover. To simplify, you enter your partner from behind while standing up. Next, you lift them from their pelvic region and let them wrap their legs behind your back.
When it comes to the best sex positions for men, our 20 suggestions would be more than enough to spice up your marriage and inspire your sex.
Share this article on
Want to have a happier, healthier marriage?
If you feel disconnected or frustrated about the state of your marriage but want to avoid separation and/or divorce, the marriage.com course meant for married couples is an excellent resource to help you overcome the most challenging aspects of being married.
More On This Topic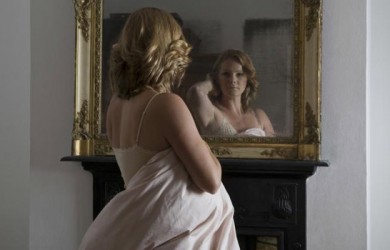 You May Also Like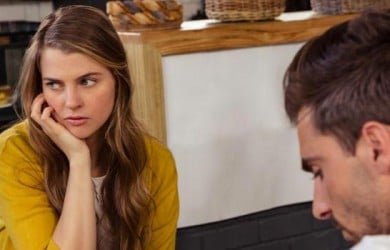 Popular Topics On Married Life