How to Turn a Guy On- Become a Seductress
You might be new to this whole lovemaking thing. Or, you might be an old pro looking for some fresh tips to keep your guy's fires hot and steamy.
Whatever the situation, we all want to know great ways to be the sexy, seductive woman who has the moves to turn her guy on to the max. Curious? Keep reading!
It all begins in the brain
You might think that guys are only stimulated visually. That porn is the trick to getting them going. But you would be wrong.
Desire begins in the brain.
So start with that organ in the north before progressing to his organ in the south. Got a hot date scheduled for this evening? One that you sense is going to lead to the bedroom? Begin your dance of seduction during the day.
Send him hot texts throughout the afternoon: "I can't wait to see you tonight", "I'm thinking about your gorgeous mouth", "I'm imagining what it will be like when you undress me." See what you are doing there? Each text gets a little more daring, a little hotter.
By the time you meet your date at the restaurant, he's going to have to hold himself back from tearing your clothes off of you. Make him wait until after dessert and coffee!
Clothing
The common thought is that certain ways of dressing are guaranteed to arouse a man. Typically this would be a low-cut dress, high heels, fishnet stockings. Iconic lingerie would include a lacy bra, garter belt and black stockings.
Yes, most men find all this to be sexy, but the best way to turn on your man would be to find out what he likes, specifically. You don't have to ask him directly…you might point out certain celebrities and ask if he likes their style.
You'll quickly learn if your guy is more into sexy athletic wear (like a sweatshirt unzipped just enough to sneak a peek!) or if he is more of a classic guy who appreciates the tight red dress slit up the side.
Of course, it's always easier to just pose the question straight out—" In your fantasies, how do you like your partner to dress?" if you want to get right to the point.
Also: don't underestimate the erotic potential of the sheer blouse or dress.
The idea of almost being able to see your underwear (if you are wearing any) but not quite? It will drive your guy crazy with lust.
Touch
Men are thought to be very penis-centred in terms of what turns them on. But in fact, there are endless ways to seduce your guy before you get to his favorite plaything.
In fact, by deliberately not starting with his penis you will enhance his sexual pleasure just by anticipation…" where is she going to stroke me next?" will be one hottest thought in his head as you make love.
If you really want to give your partner pure pleasure, start with his mouth, with a long session of intimate kissing.
While you are concentrating on his lips and his tongue, remove his shirt and caress his torso, his shoulders, his neck. Yes, he will be dying for you to move your hands southward, but linger elsewhere. Slowly release his belt, remove his trousers and boxer shorts.
Explore his waist, his thighs…everywhere but where he wants you to go. Then, when both of you cannot stand it anymore, proceed to the center of his world. Watch his reaction…and congratulate yourself on your patience and tactile skills!
Massage
Want to combine both relaxation and sexual tension? Massage your man. Grab some professional-grade massage oil and start with his shoulders and back. After that, have him turn over and do his chest.
For a truly erotic experience, don't get to the happy ending too soon.
Have him hold off so you can offer him the most blissful, muscle-relaxing massage he'll ever have.
Get on up
Sure, the classic missionary position is a tried-and-true way for both of you to give and receive pleasure. But never underestimate the seductive power when you get on top of him.
The view from his perspective—your face, your breasts, your body in motion—is hugely erotic for him.
Take control
Even the most successful alpha-male enjoys handing over the sexual reins every now and then. So slip into your most domineering persona and have it your way.
Be the director in bed: you decide how much foreplay is enough, what position to start with, when to transition to another, who is the recipient of oral sex first, and of course who gets the first climax.
You'd be surprised at how many powerful men find being submissive to be very very hot.
Talk dirty to him
Even before seeing it on internet porn, men loved the idea of their partner having a dirty mouth. Especially if you are Miss Prim by day (the contrast is very erotic to them).
So surprise your guy by whispering very explicitly what you'd like him to do to you while you are having sex. Tell him what you'd like to do to him. And make your orgasm very, very known. He won't be able to control himself.
Self-pleasure
Your man would love to watch you turn yourself on but may have been too timid to ask you to do this. So turn it into a show just for him. The only rule?
He can't join in the fun until you tell (or beg!) him to. Have him sit back and watch you for as long as you'd like him to.
Share this article on
Want to have a happier, healthier marriage?
If you feel disconnected or frustrated about the state of your marriage but want to avoid separation and/or divorce, the marriage.com course meant for married couples is an excellent resource to help you overcome the most challenging aspects of being married.
More On This Topic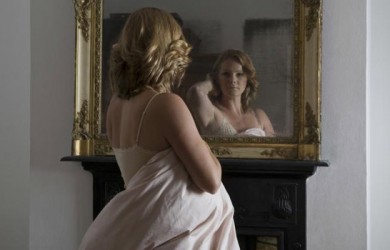 You May Also Like