Here's a Rule About a Sex Fantasy That You Need to Know
'Sex fantasy' is still often a taboo subject and one that can often be overlooked or swept under the carpet of a relationship from the offset, but if everybody understood this one thing, then stagnant sex lives and taboo topics in relationships will become a thing of the past.
So we'll get straight to the point so that we can also feature some of the most popular sex fantasies for both men and women.
Here's the one rule everybody should know about a sex fantasy; everybody has fantasies, and most men and women have similar sex fantasies. Which means you are both probably singing from the same hymn sheet from the offset!
You might also be surprised to realize that most of the typical sex fantasies are surprisingly mild and can be easy to bring into your relationship.
They provide you with a lifetime of personal and sexy memories
A sex fantasy is a wonderful way to boost your sex life, and invigorate both yourself and your spouse; they add more intimacy, communication, and fun to your sex life and also provide you with a lifetime of personal and sexy memories that you can add to the memory of your marriage.
Sex fantasies reignite your sex life also make you and your spouse feel vital, sensual and attractive.
What's not to love about a sex fantasy?
You'll be surprised to see that some of the common sex fantasies held by both men and women are mild and easily attainable – even for the shy. There are some that may or may not be considered appropriate for married life, but it doesn't mean that they can't be discussed with your spouse for an extra sprinkle of intimacy, connection and to spice up your sex life by just talking about fantasies.
Not every sex fantasy needs to be acted out.
Here are 6 examples of the most popular sex fantasies that both men and women enjoy. We are certain that some of these will get your blood pumping, and hearts racing.
1. Sex in public
Doorways, dark alleys, corn fields, nature reserves, on a hotel balcony, public bathrooms, and movie theatres have all been cited as popular public places for a quickie in the corner.
Maybe it's the thrill of being caught or the way that new surroundings stimulate the senses that makes this sex fantasy popular for both sexes.
Whatever it is, it's timeless, and definitely, a sex fantasy that you can try right away, even if it's just in your backyard for now!
2. Sex in an unusual location
This popular sex fantasy could be considered to be the same as the 'sex in public' sex fantasy, but it's not the same.
In this scenario, think on top of the laundry machine, or in different locations that are not the bedroom but yet still in private.
Interestingly, this seemingly natural sex act is high up on the list of sex fantasies for both men and women – sooo, what are you waiting for?
This is a surefire way to spice up your sex life instantly!
3. Domination and Submission
Ok, so this is essentially two sex fantasies, but both men and women frequently desire being dominated or the act of submission.
Some might be turned on with the idea of having total power over their partner; others might be turned on by the submission. Of course, some of the activities involved might venture into other sex fantasies too such as voyeurism, sensory deprivation, or exhibitionism.
Just make sure you trust each other and have a code word for when you want or need to stop, and this sex fantasy should make for some great sexy fun.
4. Sensory deprivation
The use of blindfolds, noise-canceling headphones, and even handcuffs so your partner can't use their sense of touch can all add to the intensity of a sex fantasy fuelled by sensory deprivation.
If this tickles the senses, then it's time to bring up the subject with your spouse!
5. Exhibitionism
Ok, so this one might not be for everyone, but even if it isn't something you'd actually do, you might enjoy the thought of it.
Exhibitionism is a sex fantasy that involves showing off, whether that be stripping in private for your spouse, sending nude pictures, recording an intimate video, or pushing the boundaries further by having sex in a public place and at the risk of being caught.
You could even consider organized events where you have sex knowing that you are going to be watched by people who enjoy the next sex fantasy on the list – voyeurism.
6. Voyeurism
Voyeurism is the sex fantasy that involves watching other people getting down and dirty. A common example of voyeurism is using pornography, or as we've already mentioned, there are also opportunities to watch others have sex too in real life if you want to take it to that level.
As you can see these sex fantasies are so common, yet so popular! All of them can be enjoyed at the level you are comfortable with, even if you just talk about it with your spouse it will ignite some sparks that perhaps were not there before.
All you need to do now is share this article with your spouse and get the conversation flowing.
Share this article on
Want to have a happier, healthier marriage?
If you feel disconnected or frustrated about the state of your marriage but want to avoid separation and/or divorce, the marriage.com course meant for married couples is an excellent resource to help you overcome the most challenging aspects of being married.
More On This Topic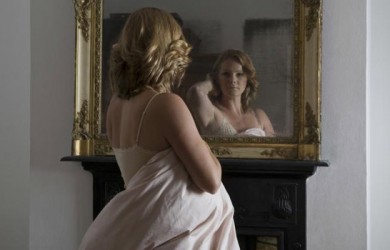 You May Also Like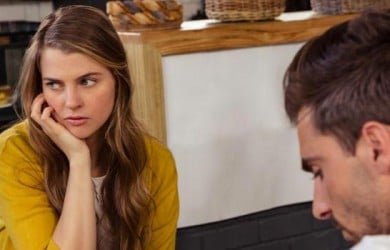 Popular Topics On Married Life