What Is Pathologizing & How Does It Affect Someone
Maybe you've heard the term "pathology," which often references some sort of disease or abnormality. While this term has significance in the medical world, people may engage in a concept called pathologizing in daily life and social situations.
This behavior may also be applied to people to label them as being mentally ill. If you're asking, "What is pathologizing," find some answers below. For our purposes, pathologizing refers to a phenomenon that occurs in the field of psychology, as well as in daily life.
What is pathologizing
So, what does pathologize mean? In general, this term describes the act of treating someone as if they are abnormal or acting differently towards them because of some sort of behavior or characteristic they have.
In summary, it is a behavior that can occur in relationships, or mental health professionals, teachers, and other professionals may engage in this behavior. At its core, pathologizing involves labeling normal behavior as being somehow abnormal or representative of an illness or sickness.
It can make people feel as if there is somehow something wrong with them, and it can eat away at their self-esteem and sense of competence. Instead of engaging in pathologizing in relationships or our professional lives, it is important to keep an open mind and help people to use their strengths to grow and develop.
In general, we tend to pathologize people who are very different from us. Some pathologizing examples might include viewing someone from a different country as being abnormal or deviant, or judging someone of a different cultural group as being unhealthy if we do not understand their behaviors.
A standard pathologize definition could be a follows:
"Treating someone who is different as if they are abnormal or unhealthy."
The pathologize meaning could also involve treating certain characteristics or personality traits as if they are unhealthy or abnormal. In some cases, a person may be having a bad day and may display a trait such as intense anger, and we may pathologize that person and assume that they have a mental illness.
There is also a tendency to pathologize or stigmatize people with mental health conditions.
Also Try: Is My Husband Mentally Ill Quiz
What effects occur when we pathologize someone
Engaging in pathologizing, especially when it involves pathologizing normal behavior, can be rather harmful. It can make people from the pathologized group feel as if they are being rejected. If you treat someone differently because of pathologizing, you may even be engaging in discrimination.
For instance, if you pathologize someone in your professional life, you may be giving them unfair treatment.
In the world of mental health treatment, pathologizing can lead to a sense of helplessness and may make people feel as if they are somehow sick when in reality, they are demonstrating normal behavior.
A therapist who pathologizes patients may diagnose them with a mental health condition like depression or ADHD when they do not have such a condition. This can lead a person to feel rather helpless as if they have a mental illness that they cannot control.
Psychologists and other mental health professionals may pathologize isolated symptoms and determine that a person has a serious mental health condition.
This can result in the person being prescribed medications, and they may begin to rely upon the medications instead of developing coping skills. Certainly, some people may need medications, but when normal behavior is pathologized, it can lead to over-prescribing of medications.
Pathologizing can also cause people to become "stuck." Perhaps they are experiencing some sort of problem in life, and if we pathologize them, they may feel as if they are seriously ill and cannot change. Instead of pathologizing, we should focus on strengths so that people can grow and develop.
Pathologizing the human body may be necessary in the case of diagnosing a serious medical condition, but when it is applied to people's behaviors, characteristics, or cultural practices, it can be rather damaging.
Some general effects are pathologizing are as follows:
Anxiety

Shame

Low self-esteem

Feelings of self-consciousness

Doubting your own abilities

Feeling socially isolated

Failing to grow and develop fully
5 pathologize examples
The five examples below can help you to develop a better understanding of the answer to, "What does pathological mean in psychology?"
A person who has a

mental health condition

is labeled as being "crazy," and they feel as if there is nothing they can do to function better.

A teacher pathologizes a student who has a learning disability and treats them as if they are not capable of basic tasks, leading them to feel left out in the classroom.

A teacher stereotypes a student from a lower-income side of town as being pathological and does not give the student a fair chance at success.

Someone comes to the United States from another country, and their cultural practices are viewed as unacceptable, leading the person to be fearful of expressing themselves.

We pathologize someone who is

grieving

the loss of a loved one

as being depressed

.
Beyond the five pathologizing examples above, we may see that people also have a tendency to pathologize those who are poor or living off of a lower income. We may label them as being somehow morally defective or deviant for failing to live up to middle-class standards.
We may also stigmatize them or blame them for being poor.
In classrooms, teachers may pathologize students from low-income families, labeling them as being somehow defective or incapable. This can lead students to feel as if they are not competent, and they may fail to learn and achieve their full potential.
Given the examples above, it is clear that pathologizing can be damaging.
Related Reading: 

7 Tips for Coping with Mental Illness and Marriage
Pathologizing in relationships
When answering the question, "What is pathologizing?" It is helpful to understand the full range of behaviors that constitute pathologizing. Some people may engage in pathologizing within their intimate relationships, which can actually be a form of emotional abuse.
For example, when one partner expresses their needs to the other or shares that their feelings have been hurt, the partner engaging in the pathologizing may accuse the other of being "crazy" or "too sensitive" simply for sharing their feelings.
Instead of taking responsibility for having hurt their partner's feelings, the person doing the pathologizing instills guilt in the other and makes the other feel as if they are somehow abnormal for being upset.
In an unhealthy or emotionally abusive relationship, one person may call the other "paranoid" for asking simple clarification questions or may make the other person feel as if they are mentally ill or unloveable.
The ultimate goal of someone who engages in pathologizing in relationships is to make the partner feel as if they are to blame, so the abuser does not have to take accountability for their abuse.
Who is most likely to pathologize someone else
We all have biases, and anyone can make the mistake of pathologizing someone else. Most often, we have a tendency as humans to pathologize those we see as "different" or "other." This happens because of social distance. Someone seems so dissimilar from ourselves that we label them as being deviant.
What this means is that people who perceive others as different or strange may engage in pathologizing. Those who are not educated about other groups of people may also engage in pathologizing. Having exposure to those who come from different backgrounds can be helpful for reducing pathologizing behavior.
Related Reading: 

Tips for Couples When Both Partners Have Mental Illness
Who is most likely to be pathologized
Another piece of understanding the answer to, "What is pathologizing?" is knowing who is most likely to be pathologized. While pathologizing can happen to anyone within the course of a relationship, there are certain groups that may be more likely to be victims of pathologizing, including the following:
Individuals with disabilities

Children with

conditions like ADHD

People who demonstrate signs of mental illness

Someone

struggling with grief

A person experiencing distress from job loss, divorce, or long term illness

Someone who is culturally different from those around them, such as someone coming from a foreign country

People from low-income families, who may simply have

different goals or values

from those who are more affluent
What is de-pathologizing
We've answered the question, "What is pathologizing?" but more recently, there has been a movement to engage in de-pathologizing, which simply means to reduce the stigma that surrounds mental health conditions.
Instead of viewing people as being inherently sick or abnormal, the act of depathologizing restores their sense of humanity and views individuals with mental health conditions as being capable and resilient.
By depathologizing mental illness and emotional struggles, we demonstrate to people that they are accepted for who they are and deserving of treatment.
Depathologizing not only reduces the stigma surrounding mental illness but also makes people more comfortable with reaching out for support or seeking treatment.
When people know they won't be labeled as being "wrong" for having a mental health condition or for struggling with something like grief, they will be more willing to talk to someone and process their feelings, rather than isolating themselves and letting negative emotions fester.
Related Reading: 

How Are Marriage and Mental Health Codependent on Each Other

 
How to avoid pathologizing someone
If you want to avoid pathologizing someone, it is important to educate yourself.
For instance, it can be helpful to learn about the symptoms and prevalence of mental illness so you avoid stigmatizing someone who has a condition like this.
It is also helpful to learn about people who are different from you so that you can become more culturally competent or capable of understanding, appreciating, and working with people whose cultural backgrounds and life experiences are different from those of your own.
Finally, make an effort to get to know each person as an individual. We are all unique, and labeling someone as being sick or abnormal simply because they have a certain characteristic is not fair or helpful. Instead, get to understand each person on an individual level and avoid making generalizations.
Consider taking the following steps if you have learned the answer to "What is pathologizing?" and you'd like to avoid this harmful behavior:
Educate yourself about mental illness.

Avoid making generalizations about people.

Don't judge people based on one behavior or one bad day.

Learn about people who are different from you.

Practice becoming open-minded toward other cultures and other ways of doing things.

Get to know each person as an individual rather than labeling them based upon a trait or mental health diagnosis.

Appreciate people for their strengths

instead of focusing on weaknesses.
Check out this video that discusses pathologizing in communication:

Do we pathologize 'normal' behavior
Some experts suggest that we have gotten in the habit of pathologizing normal behavior in psychology and mental health. For example, someone we love may pass away, and if we spend too much time grieving, we may be labeled as being mentally ill or depressed.
Or, perhaps we are coping with the distress of a serious illness or job loss, and we are told that we are anxious and need to take medications.
In some cases, there may be ethical issues at play, as doctors may feel compelled to prescribe medications in order to support the pharmaceutical industry, which seeks to make profits.
Related Reading: 

How Does A Guy Behave After A Breakup
Conclusion
While pathologizing normal behavior or labeling people as being seriously ill can be harmful, this doesn't mean that people shouldn't seek treatment when they have a legitimate mental health condition.
For instance, someone who is living with depression that seriously impacts their daily functioning should certainly seek treatment, but it is harmful to stigmatize this person for struggling with sadness. Instead, they should be empowered to reach out for help and become the best version of themselves.
Finally, we must be careful to avoid lumping people into the category of being "deviant" or "ill" if they are just unique or culturally different from us. The world has room for plenty of viewpoints, and there is no reason to diminish someone's sense of worth by pathologizing them for being different from us.
Share this article on
Want to have a happier, healthier marriage?
If you feel disconnected or frustrated about the state of your marriage but want to avoid separation and/or divorce, the marriage.com course meant for married couples is an excellent resource to help you overcome the most challenging aspects of being married.
More On This Topic
You May Also Like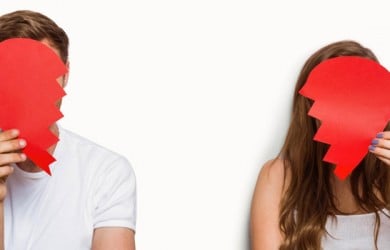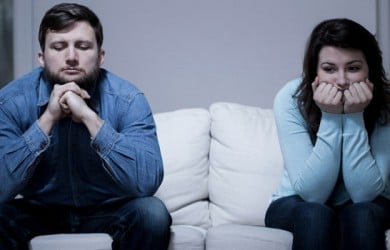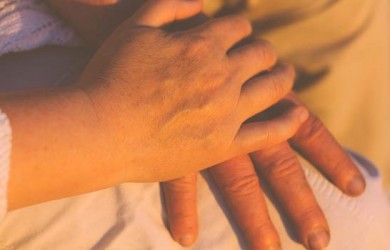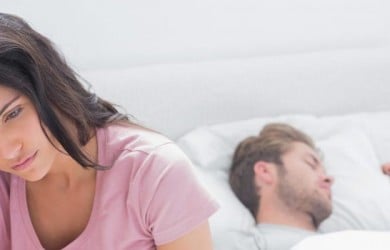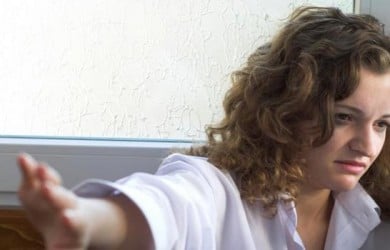 Popular Topics On Marriage Help