What Is Narcissistic Abuse – Signs & Healing
You may be wondering, What is Narcissistic abuse? Or perhaps you are questioning narcissistic abuse symptoms.
Narcissistic abuse is a prevalent issue that many people encounter and suffer through. Being an abuse survivor or victim of narcissistic abuse can have a significant impact on your overall well being.
Narcissists are everywhere, and chances are you know one personally. It is imperative that you understand Narcissistic abuse: signs and steps for healing, so that you can protect yourself and create a positive future.
A person who suffers from narcissism lacks self-love, which can make them dangerous. When you do not love yourself, you are unable to love another person.
Narcissism is a serious concern that can lead to even more serious issues. Narcissists are often abusive, but this abuse may present in very different ways. So, what is narcissistic abuse? How can you avoid it? And, how can it be prevented?
What is Narcissistic abuse?
The term narcissism is thrown around regularly, but many people don't fully understand what it means. Narcissistic Personality Disorder (NPD) is a rare but diagnosable condition that directly affects approximately 5% of the population.
However, while understanding what is narcissistic abuse, don't let this number fool you. The reach of this disorder is far greater than its direct impact and is still profoundly misunderstood.
Narcissistic abuse cycle is a form of emotional abuse categorized by intrusive or unwanted behaviors, isolation, controlling or jealous behavior, belittling words and actions, insults, and many other subtle and overt behaviors.
A narcissistic abuse relationship can be challenging to spot at first, as those who suffer from this disorder tend to be very good at hiding their actions.
It is important to note that having a diagnosis of NPD or any other mental health condition does not automatically translate into abuse, and abusive behavior of any kind should not be tolerated. d, regardless of diagnosis.
Related Reading: 

How to Spot Narcissistic Abuse and Get Away Fast
15 Signs of narcissistic abuse
Studies suggest that abuse begins slowly over time.
Narcissists may appear loving and affectionate at first. However, things will inevitably begin to shift. A relationship that was compliments and pet names, may soon consist of insults and criticisms.
Unfortunately, narcissistic abuse is usually not overt and obvious. Both covert narcissistic abuse and overt narcissistic abuse exist. So, this form of abuse may go unnoticed, Although there will be signs you've been abused by a narcissist, you may not always see them right away.
Narcissistic abuse often causes the victim to question their behavior and is not always evident to others.
Still, there are telltale narcissistic abuse signs, and being aware of these signs can help you avoid disaster.
1. A lack of empathy and extreme selfishness
A common trait of narcissistic abusers is the tendency to disregard the needs and emotions of others. Most narcissists are out to find what is best for them, and they are willing to bulldoze over anything or anyone that stands in their way.
The lack of empathy found in narcissistic people goes hand-in-hand with their ability to use others for personal gain. Narcissists often create a persona that fits the situation to achieve what they are seeking.
If this requires them to be kind and caring, that is what they will do for self-preservation.
2. Inflated arrogance and ego
Another familiar aspect of narcissistic behavior is an inflated ego and an air of arrogance.
If your partner expects to be treated as superior or thinks that others are unworthy of their attention, there may be an issue, and you should be vigilant. Having confidence is one thing, but there is a fine line between confidence and arrogance.
3. A constant need for approval
Those who suffer from NPD tend to have an enhanced need for approval. If you find that your partner is always looking for you to stroke their ego, be aware.
This factor alone does not indicate an issue. However, it is something to pay attention to and observe. Continually having to reassure someone can get very tiring, very fast.
4. Asserting power and dominance
Narcissists often lack a complete sense of self.
Thus, they usually try to find their footing by pushing who they think they are onto others in dominant and aggressive ways. Taking control of a situation takes on a whole new meaning when it comes to narcissists, and they hold tight to any power they can grasp.
5. A sense of entitlement
NPD often comes with an innate sense of entitlement, which goes along with their inflated ego and need for control.
People who are seen as narcissists demand attention, but not in the positive, 'wow, he is the boss' kind of way. Instead, they seek immediate compliance and expect to be rewarded for their behavior, even when it is bad.
While a narcissist often feels entitled to love, compassion, and respect, they often do not feel responsible for providing these things in return.
6. Deep-rooted resentment
Narcissists are rarely happy for the success of others. Their entitled nature makes narcissists believe that what others have should be theirs.
Instead of being excited for your job promotion, for example, a narcissist might turn the focus onto their own accomplishments or downplay your success out of jealousy.
7. Moody, aggressive behavior
Narcissists tend to be moody and aggressive oh a whim. They may go from smiling and laughing to lashing out in an instant.
8. Vindictive actions
Getting revenge or doing things out of spite are a trait of narcissists. If a narcissistic individual feels that they have been wronged, they will stop at nothing to get back at the person they think is responsible.
9. Jokes that are deeply personal and meant to belittle
Personal, private jokes that may not be obvious to onlookers but pull at your self-esteem are a well known action that is common to narcissists. Jokes that seem funny to others at your expense can be a significant sign.
10. Seemingly innocent comments meant to make you feel bad
Like the jokes, these comments may seem innocent to others but they are meant to hurt you or make you feel ashamed in some way.
11. Exaggerating their abilities, talents, or accomplishments
Narcissists often exaggerate their abilities and experiences as a way of making themselves look better or more important to others. These exaggerations may seem small at first but they eventually evolve into outright lies.
12. Needs constant attention
Someone who suffers from narcissism is often the life of the party. They seem fun and are often outgoing. This is because narcissists love attention, and if they are not in the spotlight they will find a way to get there.
13. Preoccupation with beauty, power, or success
Narcissists may have an obsession with all things beauty or power. They want to be rich but often do not want to work to achieve this goal. Instead, they feel that it should be given to them because 'they deserve it.;
Narcissists tend to be materialistic and usually pass judgements based on the way people look.
14. Exploiting others to get what they want
This could probably be the first trait on this list as it is very common in narcissist abuse. Narcissists tend to exploit others to get what they want. If they set their sights on something, they rarely let anyone get in their way.
They will use and abuse others to achieve whatever they desire in that moment.
15. Ideas about the world owing them something
People who suffer from narcissism tend to hold the view that they 'deserve' success in life. They act as if the world owes them and may even list reasons why. This view of entitlement often pours over into intimate relationships.
The narcissist may act as if being with them is a privilege and may constantly remind you of how lucky you are to be with them.
Related Reading: 

Recognizing Narcissistic Abuse in Your Relationship
Narcissistic abuse syndrome: Why does it hurt so much?
Living with a narcissistic partner and suffering through Narcissistic Abuse can lead to long-term consequences and a condition known as Narcissistic Abuse Syndrome.
Narcissistic Abuse Syndrome is a relatively new diagnosis, and research on the effects of narcissistic abuse is ongoing. Since this form of abuse aims to attack your self-confidence, the effects are often deep and painful.
Since narcissistic abuse is generally subtle, many people question if it was abusive at all. Cleverly disguised comments, questions, or behaviors leave victims questioning their thoughts, while onlookers often remain oblivious.
Even close friends and family may be found saying things like, "maybe you misunderstood." It is the subtle nature of this form of abuse that makes it so powerful. Like a double-edged sword, narcissistic abuse leaves the victim feeling lost, confused, and alone.
Often, others' failure to see what is so apparent to the victim is the worst part of this type of abuse, and it can feel as if they are being abused repeatedly by those they love and trust.
The depth of the self-doubt brought on by this form of abuse can last a lifetime, and without the help of a professional who is trained in narcissistic abuse, it can hinder all areas of the victim's life.
Why Narcissistic abuse syndrome occur?
One you understand what is narcissistic abuse, it is also essential to know why the syndrome occurs.
Narcissistic Abuse Syndrome occurs when a person's self-confidence and mental health is adversely affected by their narcissistic partner.
This condition can have long-term, adverse effects on the victim's overall health and well-being. Thus, if a person has suffered narcissistic abuse in the past, it is essential that they seek help from a trained professional to work through this and corresponding issues.
People respond to abuse or trauma in different ways. Some may lash out, while others freeze up. When you are a victim, you may attempt to confront your abuser (fight) or flee the situation altogether (flight).
Freezing up tends to stem from feelings of helplessness and a lack of self-worth. When you are consistently broken down, it becomes difficult not to question your thoughts and actions, even in abusive moments.
Lastly, because narcissistic abuse generally occurs slowly over long periods and is so subtle, victims often feel trapped or alone in their relationship.
An abuse survivor is often left feeling as if no one understands them, thinking that no one believes them, or worrying about what people will think.
This often leads to abuse survivors or victims to stay in abusive relationships longer than they should. When you feel like you have nowhere to turn, the world becomes a lonely, isolated, closed-off place.
Related Reading: 

Navigating Narcissistic Abuse Do's And Don'ts
Narcissistic abuse recovery: Healing from narcissistic abuse
When your abusive relationship ends, the damage does not suddenly diminish and fade away. In fact, for many people, leaving a relationship that consists of narcissistic abuse is only the beginning.
The road to recovery is long, and it takes time to heal.
People who have recently left an abusive relationship often wonder what they could have done differently or how they could have prevented the abuse.
Sadly, these questions yield no answers and will only keep you locked in and tied to your abuser. The sooner you can accept the abuse that happened and understand that it was not your fault, the sooner you can begin to heal and move towards the life and love you deserve!
Moving forward and recovering from narcissistic abuse is not easy, but you can heal your wounds with time. The advice below will help you begin your healing journey. It is often vital that abuse survivors seek therapy for narcissistic abuse.
If you are a victims of narcissistic abuse or an abuse survivor, ask your doctor for counselling for narcissistic abuse,
Acknowledge and accept the abuse
Recognizing that you experienced abuse and acknowledging its impact on your life is one of the most critical aspects on the road to recovery.
At first, you may try to avoid the topic altogether. Later, you may make excuses for the abuse, downplay its bearing on your mental health, or even take on the blame. It is vital that you view the abuse in a realistic light, acknowledge that it hurts you, and permit yourself to feel that pain.
Accepting your natural emotions is a huge part of the healing journey, and without this step, all others are futile.
Prepare for the rough days ahead
There are going to be difficult days ahead of you. The moment you cross the threshold and walk away from abuse, you must constantly battle the urge to go back. For some people reading this article, this may sound like a no-brainer.
However, if you have ever been a victim of narcissistic abuse, you understand this urge and can deeply relate. Despite acknowledging that the abuse existed, despite knowing it was wrong and understanding that you deserve better, the comfort and security of your abuser will still pull you in at times.
Being prepared for these difficult days is your best defense. Find ways to distract yourself, have a list of people you can talk to, and engage in self-care during difficult times.
Do whatever you need to remind yourself that you are worthy of love and worth more than what you have experienced thus far.
Reclaim your sense of self
One of the hardest parts of leaving an abusive relationship is reclaiming your identity. In any relationship, good or bad, we tend to lose parts of ourselves along the way. Narcissistic abuse increases this loss ten-fold.
Who you once were may not be who you are today, which may leave you scared or confused. It is common to stumble or struggle with your identity after choosing to walk away from abuse. As long as you can pick yourself up and continue moving forward, you are ahead of the game.
Take time to learn about the new you. Discover your strengths, your weaknesses. Find out what makes you feel happy and what makes you sad. Cherish every aspect of who you are and use each moment to get to know yourself as much as possible.
There will come a time on your journey that you feel ready to move on, which is fantastic, and it is something to be celebrated. Before you jump in feet first, however, you must outline some hard boundaries for your future.
Create a list of all the things that you will not tolerate in a future partner. Think about your ex and the things that they did with a clear mind, and review the signs of abuse so you can see them should they arise again.
Knowledge truly is power, so arm yourself as best you can by knowing what to watch for and being prepared to act.
The video below discusses setting healthy boundaries that will help your mental health, self-esteem, and overall relationship.
While it may be listed last, self-love is probably the most important lesson this article will teach. Acknowledging that you were a victim of abuse, understanding its impact on your life, and creating a plan for the future mean nothing without self-love.
When we learn to love ourselves – like truly love who we are – then we can better cope with the curveballs that arise in life. Accept yourself as you are, flaws and all.
Understand that it is because of those flaws, not despite them, that you are an amazing person. Pamper yourself, indulge yourself, explore and enjoy yourself. Make yourself a priority, and others will do the same.
Above all else, and more than anything else you take from this article, remind yourself every day of your value and learn to believe it because no one in the world is quite like you.
Related Reading: 

Strategies to Heal from Narcissistic Abuse
Conclusion
Narcissistic abuse is a common concern today despite seemingly small numbers of diagnosed NPD. Should you find yourself in an abusive relationship or feel that your partner is narcissistic, seek help as soon as possible.
Prolonging putting an end to the abuse will only make it harder. Instead, take action today and choose the life that you deserve. You are worth the effort, and no one should ever have to tolerate abuse in any form.
Reach out to your local crisis line or website for further assistance, and stay safe.
Share this article on
Want to have a happier, healthier marriage?
If you feel disconnected or frustrated about the state of your marriage but want to avoid separation and/or divorce, the marriage.com course meant for married couples is an excellent resource to help you overcome the most challenging aspects of being married.
More On This Topic
You May Also Like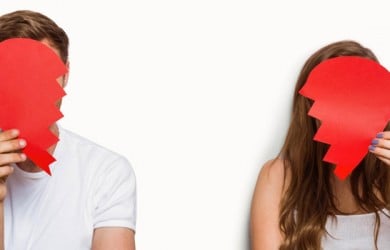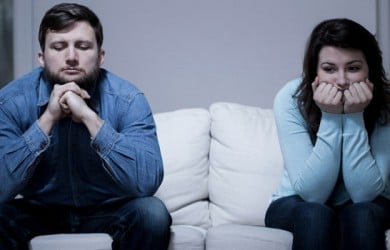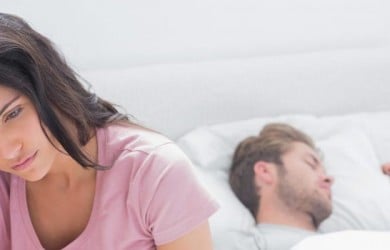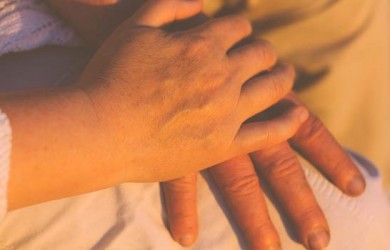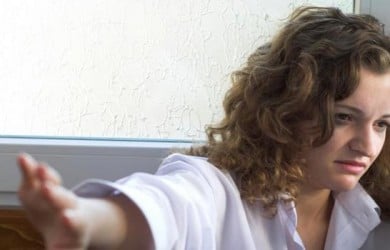 Popular Topics On Marriage Help