Signs of a Narcissistic Mother and the Damage She Causes
The moment a child opens his eyes for the first time in his mother's arms, both stare at each other, and the child clasps her mother's finger. The first person a child trusts in this world is his mother.
Every child is entitled to maternal love and attention since his birth. It is one of the basic needs of every growing child. Usually, children are so full of life because they are well-nourished and properly raised. Though, some children are an exception.
Children under the parenting of narcissistic mothers are all the more disturbed and out of order. They look different than other kids. Nothing apparent. Though some signs condoning it, are too evident and obvious to be ignored.
Manipulation and gaslighting
A narcissistic mother is a good manipulator.
She tries to exploit her child psychologically and emotionally. Such a person never feels embarrassed about casting her narcissistic spells on others. A narcissistic mother is basically a puppeteer to her child, who she wants to act according to her will.
An overpowering dependence
A narcissistic mother wants to see her child uncertain and anxious. She subconsciously kills her child's self-esteem and self-reliability. She seeks dependence from her child. It's in her interest if the child is dependent on her all his life.
Full of fears and insecurities
Such a narcissist is always envious of her children's growth. It's her insecurity that provokes her to take control of others. The cat comes out of the bag, hence. She always feels insecure that her children will no longer depend on her for anything.
She feels threatened by their independence. These fears can be nerve-racking for a narcissist mother.
Belittling
A child growing under the influence of their narcissist mother is well below par when it comes to self-assurance and self-belief. The child is the victim of their mother's prejudice.
The child is likely to receive taunts and mocks on daily basis.
The most common tactic narcissist mother uses is, devaluing and discrediting the efforts of her child.
She makes every possible effort to make her child realize that he's not doing well enough, and that, he constantly needs to better.
Do more! More will never be enough
She ascertains on her child that she's not happy with him. The efforts to make her happy need to be doubled. A mother found with narcissism is a displeased and greatly dissatisfied person from the core. She keeps holding grudges about little things.
For instance, if a child forgot to say hello to a guest, or he broke something in the mall during shopping. A narcissist mother is likely to make mountain out of a molehill, thereby.
My way or highway
A narcissist mother does not let her child get out of her clutches. She makes a point, her child sees what she wants him to see, hears what she wants him to hear, and says what she wants him to say. She desperately wants her child to see the world through her eyes.
She is, most certainly, controlling to an indecent level.
Violation of privacy
A child born out of a narcissist's womb has no privacy. Their mother violates her privacy every now and then in the guise of care and pampering. Note to yourself, a narcissist is always clever enough to substantiate their narcissistic activities with something rational. That's merely a logical fallacy, though.
The long-standing consequences and irreconcilable loss
The child even after growing into an adult bears terrible consequences of living with a narcissist. It leaves an impact on their personality. The child's personality is now shaped as of a narcissist's prey.
Girls with a troubled childhood still have a tendency to move on towards a better and control-proof life, yet, boys are not likely to undo the narcissistic tricks played on them this easily. Such a boy may find a demanding and dominating woman as a life mate, later.
That child is damaged goods
Two things can happen in case of a child who has long dealt with a narcissist mother; whether they will rebel out of turbulence inside them, or they will also grow narcissistic traits being in a narcissist's supervision.
In the first case, they are an abandoned child living a pitiful life. The child is downtrodden and left behind in almost every walk of life. In the latter way, they are going to avenge their sorrows preying on another victim.
Latter is even more dangerous in every sense. This way, the chain is growing consistently. Somebody will have to break this chain of narcissism.
Share this article on
Want to have a happier, healthier marriage?
If you feel disconnected or frustrated about the state of your marriage but want to avoid separation and/or divorce, the marriage.com course meant for married couples is an excellent resource to help you overcome the most challenging aspects of being married.
More On This Topic
You May Also Like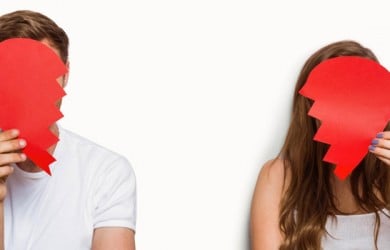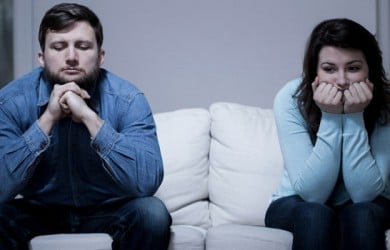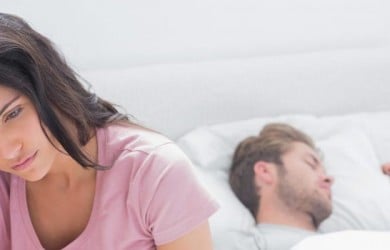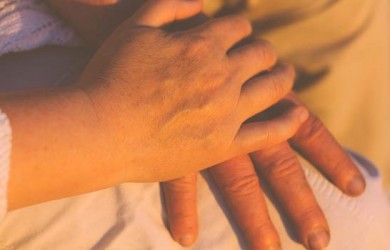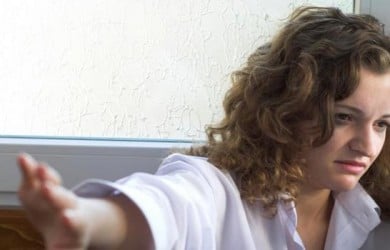 Popular Topics On Marriage Help