5 Ways to Deal with a Narcissistic Father
The damages that can occur in your psyche if you have a narcissistic father can have long-lasting effects. But it doesn't mean that these effects have to last a lifetime.
You can heal and protect yourself (and even have some modicum of a relationship with your narcissistic father in the future). The problem of narcissistic parenting, as studies show, is at an all-time high and dealing with its effects can be problematic.
But you can only do so if you choose to heal the damage that will have occurred and then practice acceptance and build your boundaries (that you don't share with your father to help you manage your relationship with him).
Here are some ideas worth considering if you want to know how to deal with narcissistic parents, and especially if you are fed up and want to learn how to deal with a narcissistic father:
1. Go for therapy
Therapy is an excellent way of recovering from narcissistic abuse and to deal with the damages one has suffered from any abuse, including the damages caused by a narcissistic father. If anxiety or PTSD are showing up as the symptoms of narcissistic abuse, then go for therapy by all means and don't delay it any further.
A good therapy session could tap into childhood issues that you were unable to deal with or protect yourself from as a child because you were too young. Therapy could help you recreate the childhood you missed out on because of the demands that your father had on you.
Other therapy sessions you could get into is mindfulness.
Mindfulness, as therapy, will invite you to focus more on the now and accept the past as what it was.
And if you have developed anxiety from your relationship with your narcissistic father (possibly brought about by feelings that you'll never measure up to them) mindfulness might help you manage these issues.
It never hurts to get into therapy for surviving a narcissist. Learning to practice acceptance is a crucial life skill that will serve you well, not just concerning your relationship with your narcissistic father but in all aspects of your life and future.
Watch Clinical psychologist Ramani Durvasula's explanation on Narcissistic dads and her advice on how to get over narcissistic abuse.
2. Cut off ties from your narcissistic father
If you're a grown adult, you now have the capability to support and take care of yourself. Your narcissistic father will not change, you can choose to entirely cut ties from him if he becomes abusive and toxic.
At least you can do so until you have learned to accept him as he is and protect yourself from the onslaught of your father's narcissistic tendencies.
Remember a narcissistic father, like all narcissists, use and manipulate other people to get what they want. Having a child means that they can add their children to their "prized possessions" that will help define and increase their self-worth.
A narcissistic father will favor the child (or children) who will bring him glory because, to a narcissistic father, the children are extensions of themselves. And this can get overbearing.
You'll need to thoroughly understand this pattern and manage your expectations of your Father and protect yourself from the effects of his narcissism if you want to keep him in your life. Otherwise cutting ties will be the best way to protect yourself.
3. Remember abuse doesn't determine your self-worth
Their abuse is a result of having a narcissistic personality disorder. Many people who have experienced abuse have made the mistake of letting the abuse or their abusers determine their self-worth.
Trauma bonding is formed because of the intense emotional experiences usually with a toxic person. Because of the trauma bond, we are emotionally imprisoned. Strengthened by intermittent reinforcements such as periodic love bombing.
Experiencing a trauma bond is dangerous and difficult to get away from, and you are likely to be experiencing this type of bond with your narcissistic father as well as all of the other natural bonds and expectations that you form with a 'normal' father too.
It's hard to break free from your abuser especially that the relationship is very close.
The abused experiencing a trauma bond no longer see themselves as being apart from their abusers.
With any toxic relationship, the amount of abuse that you experience (i.e., mental manipulation, being shamed, etc.) isn't equivalent to your self-worth.
You are beautiful in your own right; you are capable of standing up for yourself, and you are more than capable of achieving things on your own especially when it comes to coping with a narcissistic parent. As with point 2, know that it's perfectly okay to cut ties most especially when the relationship has gone too toxic.
4. Set boundaries
Narcissistic fathers see their children as tools. Bluntly, their children are "possessions" to them. And because they "own" you, they will use you.
If you are living with a narcissistic parent, set boundaries and fortify these boundaries.
Keep it in mind that your malignant narcissist father doesn't have empathy. This lack of empathy makes him unable to understand your feelings or your thoughts.
When your father begins to contend the boundaries you've set, take a stand and challenge his position. Again, you are an adult now, and for dealing with a narcissistic father, you can start asserting the authority of your own especially when your father is exhibiting demeaning attitude.
But, be cautious; a narcissist's sense of self is fragile, they never want their carefully curated sense of self to be challenged by anyone. Stand strong with your boundaries while living with narcissistic parents.
5. Practice acceptance
You may not think of this as an option for overcoming narcissistic abuse but practicing accepting helps.
When you get a chance to get into therapy, accepting your narcissistic father for who he is maybe easier. But for those who don't, this may be the most challenging thing to do especially when your father is egotistically needy.
His "tough spirit" will be impossible to break, after all, a narcissistic person will only see themselves as perfect and worthy of every bit of attention (this study shows how they are aware of their personality disorder).
If you can reframe your perspective it's possible that will be a little more manageable, so to speak (never let him know he's being managed though!).
Making that first step towards healing from narcissistic abuse and this damaging relationship will be difficult to start with. But once you have made that step, you'll see just how much better it is to be able to break free from the damages of being the child of a narcissistic father.
Share this article on
Want to have a happier, healthier marriage?
If you feel disconnected or frustrated about the state of your marriage but want to avoid separation and/or divorce, the marriage.com course meant for married couples is an excellent resource to help you overcome the most challenging aspects of being married.
More On This Topic
You May Also Like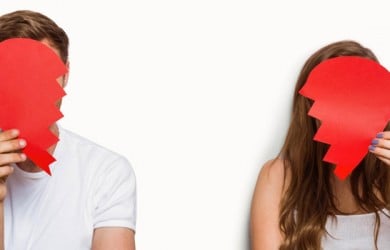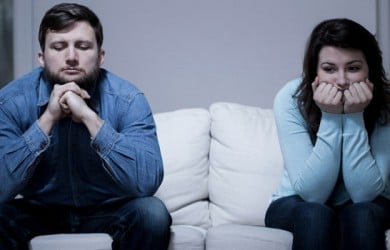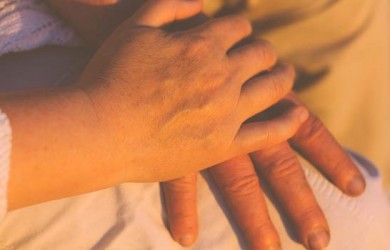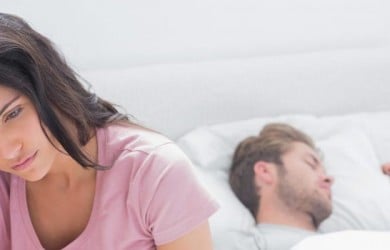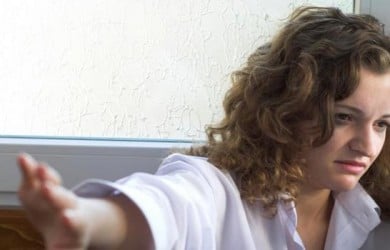 Popular Topics On Marriage Help