What Is a Narcissistic Personality & How to Identify Them
"I am the world, and this world is me."
Does the line remind you of someone specifically, or have you been friends with or in a relationship with someone who has a habit of bringing themselves into everything? Someone, who cannot exclude the fact that 'they' are the most important person around and that without 'them,' the world cannot exist.
Such a person, is what we call, a 'narcissist.'
You may not know, that being a narcissist isn't something that just happens, it actually is a personality disorder that stems from unidentified reasons, unlike its characteristics that are properly identified. So, who is a narcissist, what traits are unique to them and what makes them terrible choices as friends and partners?
Let's discuss that below:
The "me" engine
Have you heard trains going 'choo-choo'? Surely, you must have.
Similar to the repetitive noise that train engines create, what narcissists basically sound like is: 'Me, Me, Me!
This goes on in a loop to annoy the hell out of you; you may not exactly hear them literally saying 'me' 24/7 but it is definitely what they start symbolizing in every situation right after they reach adulthood.
Everything they do or say, or even think has a dash of 'me' in it. It is not simply them glorifying themselves in every possible situation; numerous attempts are made by them to proclaim themselves king.
How do they do that?
They enslave you and everyone else they possibly find, manipulation is their weapon and satisfying their ego, a goal.
Narcissism is another word for correct
You got that, right?
A narcissist is someone who cannot tolerate being told that they are wrong.
Whatever they say, is fact and the ultimate truth. It is utterly useless to argue with them or even slightly believe that you can make them realize that they are wrong in something. They fear being criticized and are not able to empathize with others.
The 'me' engine only runs on and on to tell you of their importance and how they cannot be wrong at anything.
Self-love overload
We all know how self-love is important to sustain a person's mental well-being and how big a role, it plays in maintaining confidence and keeping negativity inches away.
But, can it sometimes be practised to the point that it becomes dangerous? Well, the answer is yes.
An abnormal amount of self-love pushes an individual far away from being able to sympathize or empathize alike, prevents the person from being able to differentiate between right and wrong and causes the person to use other people to fuel their own ego.
A recipe for destruction, along with the omission of the realization that disaster is what it is leading to since a narcissist is never wrong.
Not all bad
Whatever narcissists do, may not all be actually bad.
In order to make people love them, they tend to give in generous amounts to manipulate others into thinking that they are the sweetest person around. Anything and everything they do is to receive praise.
Their intention does not matter, and they may go to great lengths to prove that they are the most loving and caring person, to have ever existed. All of this, only to hear that they are out of this world.
You go ahead and talk, but I won't listen
Narcissists are willing to listen to you, only for you to later realize that they weren't actually listening and instead, actually making up statements in their head to say in return.
To let you know, that they are important. That their opinion is all that matters, that you should listen to them even if they don't listen to you and that you should praise them even if you differ. If you differ, it is you who is wrong, and they will have the right to be angry about it later on.
And, if a fight ensues, it is you who the culprit actually is and not them because guess what? They are never wrong.
A 100 rules for you and 1 for me
All the rules, apply to everyone else except people living on narcissism.
Everyone else is supposed to follow the hundreds of rules they make; to themselves, no rule is applicable except one, and that is following the 'me' tradition. Whatever applies to you never does to them, so, you can never really question them or prove them wrong.
You cannot argue or make your point as everything ends in them rebelling and throwing a fit.
The simplest way to identify such individuals is to notice how often a person acts like they are asking the following questions: How dare you question what I say? How dare you, not follow the rules I have set up? How dare you, deny that I am what the world actually revolves around?
If you feel like these are what comes to your mind when you're around a certain person, you have met a narcissist.
Share this article on
Want to have a happier, healthier marriage?
If you feel disconnected or frustrated about the state of your marriage but want to avoid separation and/or divorce, the marriage.com course meant for married couples is an excellent resource to help you overcome the most challenging aspects of being married.
More On This Topic
You May Also Like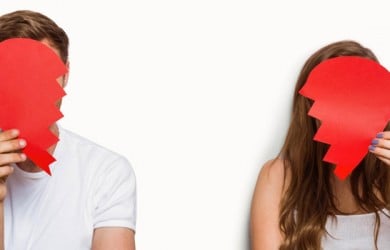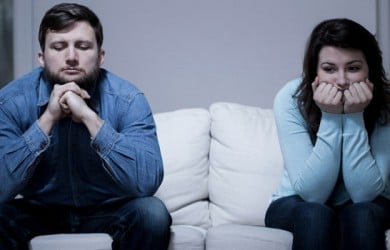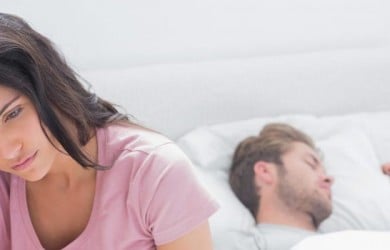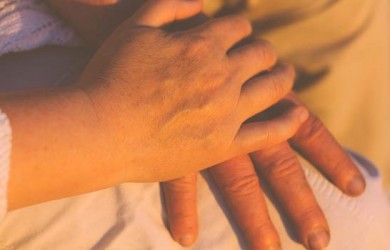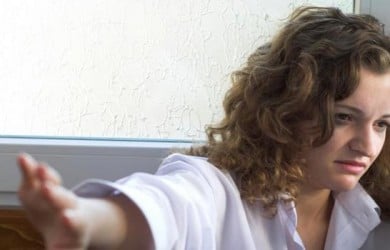 Popular Topics On Marriage Help