Types of Narcissism Everyone Should Know About
Kym, played by Anne Hathaway, in 'Rachel Getting Married', Regina George, played by Rachel McAdams, from Mean Girls, and Miranda Priestly, played by Meryl Streep in The Devil Wears Prada, have something in common. They all think highly of themselves, they lack empathy for people around them and believe they're the best the world can have. Well, at once these traits sound okay and seem harmless, but if look closely it makes them a narcissist.
You may not realize but in your everyday life, you may have met a narcissist. They may be one in your closed circle or an acquaintance. It's always better to be aware of one's personality so that you know how to deal with them.
Before we get to know about types of narcissism, let's have a quick look at the characteristics.
Traits of Narcissism:
1. They lack empathy
They won't be able to understand yours or someone else's pain and difficult at all. This often would lead them to harm others with their actions, and when confronted well act with denial or confusion.
2. They think highly of themselves
When they're in the room they're the most important person, is what they believe in. This would drive them to take control of everything and would wish to achieve their goals at the earliest.
3. They want the world to revolve around them
They would expect people to pay attention to them. They want to be treated as the King, and often consider this as their birthright.
4. They can't handle relationships
Since they're selfish and self-centered, they are not able to handle relationships well. When in a relationship, they simply believe that their partner should do things for them, should seek their permission before doing anything or they become selfish, which eventually leads to problems.
5. They are envious of others success
For a narcissist, it's difficult to see others move ahead in life or be happy. They're always envious of others success. They believe they've the right be successful and when others achieve, they simply accept it.
6. They are in constant need of attention or praise
As they think they've the right to be successful, think highly of themselves and believe that the world revolve around them, they need people to praise them. In the absence of this, they get anxious and rude, often judgmental of people around them.
Types of narcissism:
1. Exhibitionist
When we hear the word narcissist, this is the first type that comes to our mind. They're a stereotype of narcissism and fits well with the basic traits. For instance, they would speak about their success on almost occasions trying to get the audience's attention and awaiting some praise from them.
They love to be under the spotlight and would not mind doing things that they shouldn't be to get the attention.
They believe they're superior to others and would just delegate things or throw their weight around, unnecessarily. So, spotting them in a full room of people isn't hard.
2. Acquired situational narcissism
There are people who are born into a wealthy family or have been given unwanted attention while they're growing up. Though they were not a narcissist in the beginning while growing up their situation made them one.
So, in their adulthood, they demand similar attention they had while growing up.
That's why experts say excessive attention or love can tamper with your kid's behavior or impact them psychologically.
3. The know-it-all narcissism
We know someone in our life who pretends to know everything, literally everything.
They believe they've the knowledge about every subject and treats people around them as stupid or misinformed.
They won't accept anyone else's opinion above them and would go to any extent to prove others wrong. For them, their decision or word is final.
4. Vulnerable Narcissism
These guys don't want the spotlight. They are happy living a life without much attention, but would surely associate themselves with someone special or important.
While they despise the spotlight, they still get the special treatment through their thoughtful association.
These people may be excessively generous as they get attention through their acts, which surely boost their self-worth.
5. Royal Narcissism
We know that it's not possible for everyone to get the royal treatment. The world just can't revolve around us. However, this type of narcissists wants the world to just obey their orders.
They believe that it's their birthright to get the royal treatment.
They live life on their own terms and refuse to follow the society norms, under any circumstances. For them, everyone around is bound to follow their orders.
6. Malignant Narcissism
These can also be addressed as toxic narcissists since they're exploitive and manipulative. People in this type have traits that can easily be compared with psychopaths and sociopaths.
They're sadists and their main goal is to dominate or control people around them.
To achieve this goal, they often use their aggressions and don't repent their actions, at all. In fact, they enjoy when others suffer.
Narcissists are everywhere. We often deal with them in regular life. Since we are more focused on the stereotype we neglect other types of narcissism traits. We have listed down the common ones that everyone may deal in their daily life. Pay close attention to words and actions of people around you and identify narcissist and learn to deal with them.
Share this article on
Want to have a happier, healthier marriage?
If you feel disconnected or frustrated about the state of your marriage but want to avoid separation and/or divorce, the marriage.com course meant for married couples is an excellent resource to help you overcome the most challenging aspects of being married.
More On This Topic
Recent Articles
You May Also Like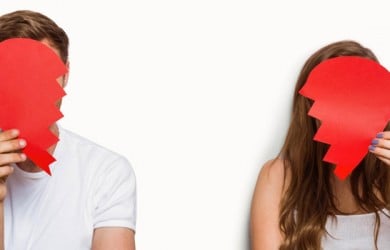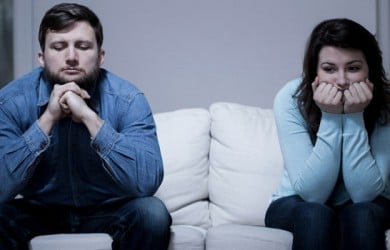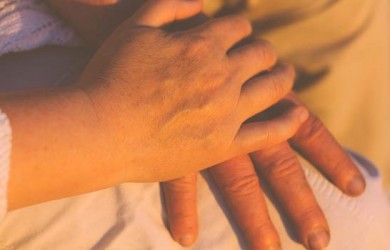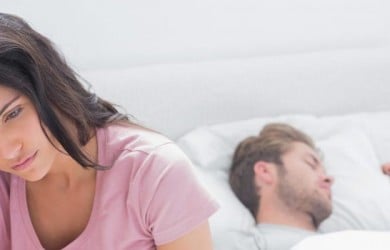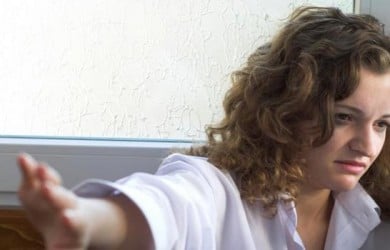 Popular Topics On Marriage Help