Unlearning What We Have Learned: Transgenerational Trauma and How We Can Grow from It
What is Transgenerational Trauma?
Research shows that trauma can be passed down generation to generation through DNA. The on-going debate of "nature versus nurture" may suggest it is a combination of social learning and biochemical make-up. A child's primary attachments reflect what their adult attachments will be. Children have role models everywhere. Mom/dad/siblings, teachers, television/film, internet/social media, friends, extended family, coaches, tutors, librarians, classmates, etc.
One of the most prevalent questions I ask my clients: What parenting styles were in their household growing up? Was there domestic violence? Mental illness?
Was there love? If so, how did they show love? Were there other supports/mentors available?
Was Dad an overbearing coach as a result of his own smashed dreams of not having his own father coach him as a child? Did Mom parent without boundaries due to an over- correction from her guilt of being emotionally unavailable?
We internalize our environment
Humans are social creatures. We have a primal way of learning from the conditions of our environments, at home and out in the world. We must adapt in order to survive. Marriage/parenting styles, behaviors/characteristics, talents, intellect, creativity, physical features, mental illness and other patterns trickle down generations upon generations.
Parents are the most important models for a developing mind. Children internalize their environment.
They naturally adapt to their experiences and decide: Is this world a safe place? Or is it unsafe. Each and every experience has some effect on the fragile developing mind. We sort through these experiences as we grow into ourselves. We settle into our authentic selves naturally with age.
How trauma is carried across generations
There are ghosts in the room during a therapy session. There are parents, grandparents, great-grandparents, and others who had an influence either directly or indirectly. Generations of ghosts sit in the therapy room, happily taking up space. It feels a bit like they should be picking up the tab for therapy, doesn't it?
They have inevitably passed down this wonderful genetic make-up (and dysfunction) dating back hundreds of years most likely. In a way it is their gift to you.
How nice. Thank those ghosts. They are your spiritual teachers. Our teachers show up in unexpected and magical ways sometimes.
It is a spiritual process of seeing these inheritances (old wounds) as opportunities for growth. This is learned, but not until we are open and ready to dive deeply into old emotional pain. It can be an intense and uncomfortable process of self-discovery.
But if we are not growing, we can get stuck in old habits and patterns that do not serve us any longer.
Transgenerational trauma impacts interpersonal relationships
Transgenerational transmission of trauma can impact individuals and families on conscious and unconscious levels. Trauma presents itself in mental, physical, emotional, and spiritual ways.
These defenses impact interpersonal relationships and relationship with the self. Adult children of transgenerational trauma learn quickly that their parents were human. (And flawed.)
Defense mechanisms serve like protectors, which become barriers to growth. These obstacles are damaging, making it difficult to develop healthy relationships.
Transgenerational trauma can be healed
Adult children of transgenerational trauma can recover, but it requires courage, honesty, compassion and self-forgiveness. With grace and willingness, we transform from survival to recovery. We learn through the truth and self-exploration of who we are and who we are not.
We must unlearn what we have inevitably learned.
We cannot change our genetic make-up, but we can change our behaviors, how we think and love ourselves on a deeper level. It is simple, but not easy. It's a process and sometimes a daily practice.
Transgenerational trauma affects people's choice of partners
Adult children of transgenerational trauma often seek out spouses/partners who have familiar characteristics, both good and bad, which can reveal old wounds that need to heal.
Put your own oxygen mask on first, and then tend to others.
Do your own inner-work. It is not your partner's job to fix/repair/heal you. A healthy and differentiated relationship has a strong foundation by supporting each other's independent emotional growth.
Healing transgenerational trauma and achieving intimacy
In order to achieve intimacy, one must feel safe enough to be vulnerable, which requires trust. Healthy family systems contain members who have humility.
They are introspective, self-aware and refrain from blame. There are clear and healthy boundaries that are established with patience, love, and consistency. Healthy space and room for growth is necessary.
Emotionally available parents demonstrate how to communicate and respond to each other and their children with love and compassion. They model conflict resolution and there is repair when emotional damage is done.
The brain is not hard-wired and the brain chemistry can change through mindfulness techniques and talk therapy alone. It is necessary to remain curious.
Adult children who are healing will ask themselves: "How will I narrate my own story. What materials will I eliminate and what will I embellish? What is working for me? What have I outgrown? How will I navigate this map that has been passed down to me? And even more importantly, how do I prevent it from being passed down to my own children?" A great reframing strategy is to visualize both parents as children surviving and managing their own inheritance and they too had to adapt.
The unconscious patterns that have been inherited are simply parts of the self that require more attention, more love and more self-forgiveness.
The recovering whole self can heal old wounds, but only once there is acceptance and no longer the need to repress the symptoms/pain.
The pain is important and needs to be felt and processed in a safe setting with appropriate support. Once this is allowed, there is healing of the mind/body on a physiological level. Historical pain is externalized and moves through, which is a necessary part of the healing process as it loses its power once released.
Coping with transgenerational trauma
One can learn healthy coping mechanisms through meditation, mindfulness, psychotherapy, support groups, books, podcasts, blogs, classes, coaches, friends, writing, art, dance movement, and any form of creative expression.
Unlearning what has been learned requires willingness to break old habits. Brain chemistry changes by changing how we see things.
The world is no longer unsafe. There is now trust. (With the self and others) There are new coping mechanisms/tools and no longer a need to repress old pain. No more emotional abandonment of the self. The ghosts of shame cannot thrive on this. The adult child of transgenerational trauma is now accountable, which shifts the perspective/outcomes from a victim mentality to one of empowerment.
Once this is achieved, the cycle breaks and generations to come shift from survival to recovery. Kiss those ghosts goodbye. Bless them.
Share this article on
Want to have a happier, healthier marriage?
If you feel disconnected or frustrated about the state of your marriage but want to avoid separation and/or divorce, the marriage.com course meant for married couples is an excellent resource to help you overcome the most challenging aspects of being married.
More On This Topic
You May Also Like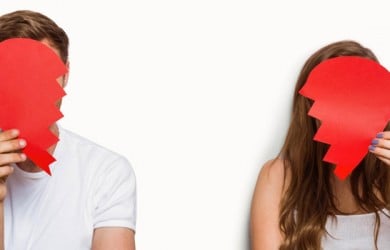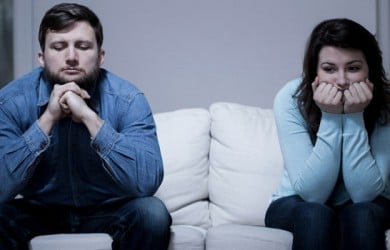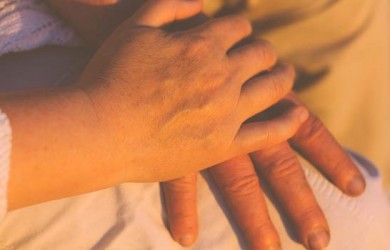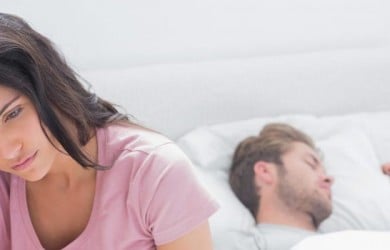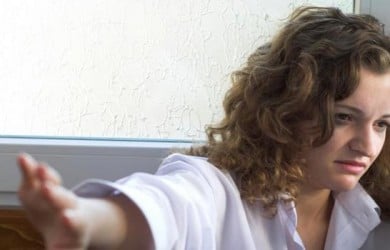 Popular Topics On Marriage Help