8 Traits of Mothers That Sabotages Mother Son Relationship
Relationships must evolve with time.
As kids, mother is the world for kids, especially sons. As they grow, they try to explore the world and distance themselves from mother. Some mothers do acknowledge the distance their sons make after a certain age, many fail to comprehend this.
The mother son relationship is quite delicate, from childhood to adulthood.
As the transition happens, different people enter their son's life and mothers fail to make peace with it.
This often leads to unhealthy mother son relationship which toxicate the entire adulthood. Let's have a look at some of the traits of a toxic mother that changes the relationship between mother and son.
1. Unrealistic demands
The mother and son relationship changes when mother starts to put unrealistic demands in front of the son.
During childhood, you had a codependent mother and son relationship, but that can't continue as you move to adulthood. You surely will have your own circle of friends and would like to hang out with them.
However, your mother may refuse to accept this sudden change and would demand you to restrict your social life and spend most of your time with them.
This, eventually, will lead to frustration and the mother son relationship will change drastically thereon.
2. Making you feel guilty, all the time
Some people are known to play the emotional card just to make others feel guilty.
As sons grow old and start to live their own life, some mothers oppose, which often leads to arguments. To ensure that they have the last say in the argument, mothers don't hesitate to play the emotional card.
No one wants to feel guilty every time they have a discussion or argument.
However, if you realize that you're always at fault and feel guilty of your behavior, understand that you're dealing with a toxic mother who wants to control your discussions, just the way she did during your childhood.
3. Mother's mood-swings
While growing up, every kid looks up to their parents.
Both the parents have separate roles to play. Kids mostly expect emotional support from their mothers. It's nature's law that mother son relationship is too close to explain.
However, when the mother is too controlling and suffers from mood swings, kid fails to establish an emotional bonding with their mother.
As the son grows, he distances himself from the mother and the relationship between them fails to develop. This distance, thereon, is hard to fill.
4. Lying to your mother
As kids, we all have lied at some point of time to avoid disappointing our parents.
Be it how we have spent our afternoon while they were away or how we have performed in the surprise test. However, when you're an adult, you don't have the need to lie to your mother at all.
Nonetheless, sometimes a mother son relationship is so weak that sons, even in their adulthood, lie to avoid any argument or disappointment.
This surely indicates how shallow or weak the bonding between parent and offspring.
5. Non-supportive to your decision
The intensity of the bad mother son relationship can be gauged by how she supports your decision.
Mothers, usually, support their sons and approve their relationship status.
However, when the mother son relationship is not so strong, mother may back out from supporting their son with their decisions.
She would insist in making decisions for you even if you're an adult. This controlling nature sabotages the bonding between mother and son.
6. Financial support
Financial independence is important in everyone's life.
As kids, we are dependent on our parents for money. However, once you have started earning you are independent.
You're free to spend the money the way you want it. However, there are mothers who want their sons to hand over their salary to them. Later, sons ask money from their mothers for their daily expenses.
If this is what happens between your mother and you, then for sure you are moving towards toxic mother son relationship.
7. Being manipulative
Mothers can be manipulative, whenever they wish to.
Usually, kids try to manipulate adults so that they can have their say. This habit is acceptable in kids, but in mothers, it can damage the mother son relationship.
When mothers start to manipulate their sons, they do it with an aim to control them. They ruthlessly do it without thinking of the outcome. It's quite difficult to manage such mothers and they would blame you for the situation.
8. Disrespect your private space
As kids, mothers can enter the private space of their sons without any problem, and it is considered okay. However, as an adult, invading son's privacy is the last thing mothers must do.
Yet, there are some mothers who disrespect their son's privacy and demand to read their texts, emails and even demand to know every detail of their daily routine.
This surely puts an end to the mother son relationship.
Share this article on
Want to have a happier, healthier marriage?
If you feel disconnected or frustrated about the state of your marriage but want to avoid separation and/or divorce, the marriage.com course meant for married couples is an excellent resource to help you overcome the most challenging aspects of being married.
More On This Topic
You May Also Like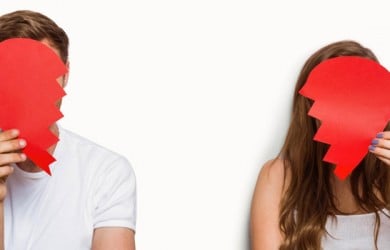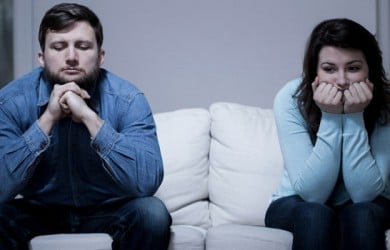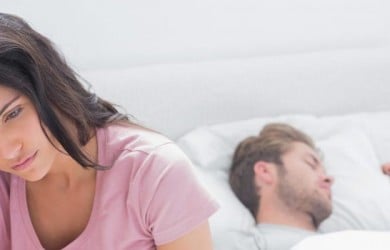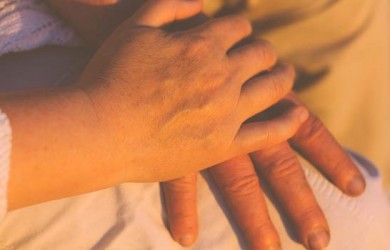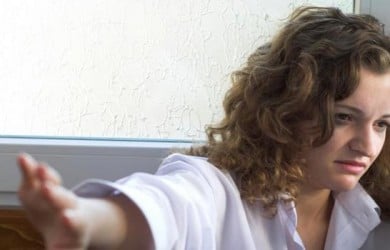 Popular Topics On Marriage Help