5 Tips for Dealing With Your Toxic Parents
You might have come across many people around you who hold a very high opinion about parents in general. These are the people who tend to look down on those who detest their parents.
Of course, it isn't justified to dislike your parents for your own selfish reasons, or just for the heck of it. But, not all of us are lucky to have an ideal set of parents.
And, it can be really difficult for a person who has been forcibly living with toxic parents.
From childhood to adulthood, it can be a thoroughly painful journey for anybody under the custody of a manipulative parent. Such parents are not easy to deal with even for children that are all grown up.
Living with toxic parents
Manipulative parents do not let their children be independent of them. It is very difficult to get out of the clutches of controlling parents even when you are trying hard for it. It is indeed a matter of great influence upon your life.
If a person has lived through years under the growing influence of manipulative parents, they are likely to become used to it. In any case, it's not a piece of cake to move out of a toxic house even after being able to live on your own.
Moreover, you can't divorce your parents; there is no legal way to break ties with your parents.
Also, if you have been thinking about how to get rid of toxic parents, or how to get away from toxic parents, remember that breaking up with manipulative parents is not the only way out.
So, how to deal with toxic parents?
Although difficult, it's not an impossible task. So, if you have been wondering what to do about toxic parents, in this article, are given a few essential tips that can help you in dealing with toxic parents.
1. Minimize dependency to the least possible extent
As soon as you start realizing that there is something wrong with your parents, or the equation between you and your parents is not okay; just make up your mind.
Decide on things. Do not let their wrong influence ruin your life.
If you depend on your parents for every little thing, you are likely to be exploited in any possible way. This can escalate your problems while dealing with toxic parents in adulthood.
It is good if a child realizes things at an early stage of life. When things get worse, they automatically leave a strong impression on the child suffering from toxic parenting.
Such children become mature before the right age in most cases, because they are able to sensitize. They can feel more. They can understand more.
2. Accept the fact that your parents are toxic
In most cases, a child is able to realize the wrong treatment of their parents, but not accept it from the heart.
But, what happens is, that sensitive and intelligent child is unlikely to do away with trauma. The tragedy is too big for a little heart to ignore or take in stride.
At a young age, a person is not equipped with enough willpower to accept and live with an ugly truth like this. Hence, the realization comes quicker; acceptance comes slower.
But, it's important to face the hard reality, and not run away from it. It's only then that you can think about solving your problems.
3. Move to a hostel to have an independent life
If you are a smart teen and you are capable of doing basic stuff for yourself, do not let your manipulative and controlling parents be on the driving seat anymore.
If they have been handling your life forever, do not let it continue. Do not let them steer your life in the wrong direction.
If you are somewhat able to do chores, make yourself food, take care of the basic needs, just try and ask your parents to send you to a hostel with a healthy environment.
A 14-year-old is capable of handling ownself to a decent extent. If they can feel the tragedy, they are capable of evaluating it properly and can take the necessary action.
This is the right time to show some guts and say goodbye to a toxic home. This way you will not break your ties with them, and yet live your life independently.
4. Become financially independent
Financial independence is paramount when you are contemplating to get rid of your manipulative parents on a permanent basis.
As long as you're financially dependent, you cannot do away with your controlling parents this easily.
Your parents might take advantage of your financial dependency and make you dance to their tunes as long as they please. And, you will be left with no other option but to bear all of it.
So, if you wish to put an end to your miseries, you need to undo the influence which keeps pulling your strings.
Go out and start working for a good wage, rent a separate abode yourself, and settle down in life. Peace will be a reward after that.
5. Rent a different house for yourself
If you are above 18 and you live with toxic parents who often spell nags on you, better know that you are legally free to live a life of your own choice.
You don't have to break your ties with them, but it is your right to live your life as you please. You can, by all means, choose to connect with them less frequently. And, you can do it if you rent a house for yourself.
Dealing with toxic parents is an arduous task beyond any doubts. But, if you have made up your mind not to tolerate any wrong, any further, be strong. Be smart!
You can choose to seek a professional counselor's way if you are unable to figure out a way through this complicated situation.
If you seek therapy, well in time, it's even possible for your manipulative parents to work on themselves and become better people.
A licensed therapist can help you explore the possible options and help you make the right decision for yourself.
Also Watch:
Share this article on
Want to have a happier, healthier marriage?
If you feel disconnected or frustrated about the state of your marriage but want to avoid separation and/or divorce, the marriage.com course meant for married couples is an excellent resource to help you overcome the most challenging aspects of being married.
More On This Topic
You May Also Like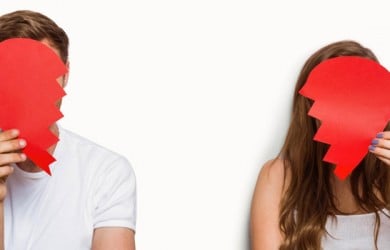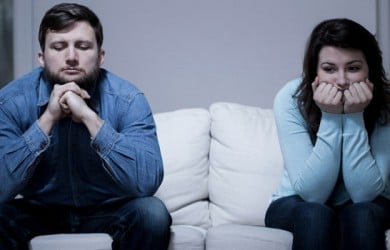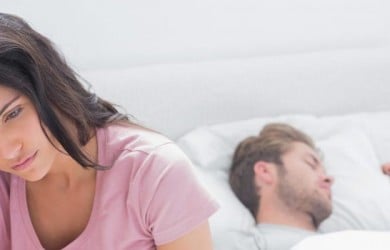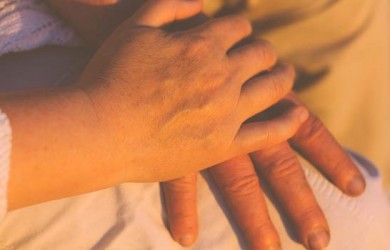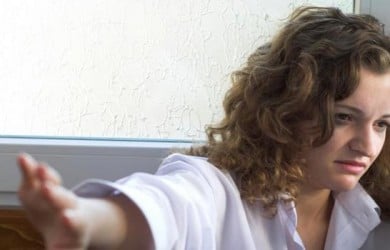 Popular Topics On Marriage Help