5 Shocking Signs You Have a Toxic Mother
Toxicity is stressful irrespective of who it's coming from. It does not only hold you back but also damages relationships, especially when it's coming from parents. Having a toxic mother or father can ruin your life and can lower your self-esteem.
Yet, not so many people realize they've got toxic parents. For toxic mothers, the toxicity may be because of their shortcomings or even due to a mental health issue such as narcissistic or borderline personality disorders.
In some cases, this toxicity can also be due to a mother's immaturity resulting in a situation where the child is more mature and is bothered by their mother's childish tendencies.
According to Racine R. Henry, Ph.D., this situation where a child is more mature than the parent resulting in a toxic relationship is best described as "parentification" of the child.
The toxicity creeps in when a child who has been playing the physical/emotional/mental duties that would otherwise be expected of a parent, suddenly gets tired of it and abandons the roles.
A conflict then arises when the parent is unwilling to change and take their natural place in the relationship.
If you are suspecting your mother of being toxic, below are some of the shocking signs you may want to look out for and what to do should it turn out to be true.
1. Your mom insists on being your best friend
Do not understand this on the surface. If you ever watched Mean Girls by Amy Poehler, then you must have noticed the "cool mom" character. That's a classic example of a toxic mother.
It feels obviously nice and refreshing to have a loving mother at home and even more satisfying if she' able to be your best friend. However, this dynamic can also create a very unhealthy situation if taken too far.
Most times these 'cool moms' will turn against their children as would do a toxic friend.
This they do by unnecessarily creating competition with their children and engaging in everything that will erode their confidence.
The red flag in this 'cool mom' phenomenon should be waived when you consistently feel competition from your mother instead of love and support. According to Debbie Mandel, an author and stress management expert, the best thing to do in this case is to create some distance between the two of you and put up some boundaries.
2. Every conversation ends with feeling upset or guilty
Every child would love it to have parents they can turn to when they hit rock bottom or feel down and out. Toxic moms just don't understand this simple concept.
They always aim to turn around every conversation and problem to be about themselves, making their children end up feeling angry, guilty or even invisible.
Toxic moms will not allow you to touch on what went wrong, they always turn it around and make you bad at the end of it.
Subsequently, you end up with intense frustrations. And when this is the case, it's only healthy for you to turn things around and find someone you can rely on when feeling low, like a best friend, a therapist or partner who will not turn the whole thing about themselves leaving you feeling even worse.
3. You notice it's always you apologizing
The inability to apologize is probably the highest form of immaturity. If you see a trend forcing you to always be the one apologizing whenever something goes wrong between you and your mother, then you should consider this a red flag.
Toxic people always find it difficult taking responsibility and bearing the consequences of their choices as well as behavior.
If this is the case with your mother, it's likely that she's toxic. Thus, it's prudent to find some distance between the two of you till things cool down whenever there's a disagreement in which she can't notice your demand for an apology.
4. She's constantly criticizing every move you make
Criticism seems to be the only thing a toxic mother (or toxic parents in general) knows. Toxic mothers will pick apart every tiny thing about their adult child and not realize the negative consequences.
If you suspect you have a toxic mother, you'll realize that you can't do anything right according to her. This is a classic case of her struggling with immaturity.
The best way out however hard it may seem is probably to ignore her scathing comments and try to seek validation and advice from some other sources within your reach.
5. Your successes never excite her
It's normal and very common when parents find it hard to finally understand that their kids have grown and have become self-starters.
However, it's unfortunate that some parents, especially the immature mother, will try to hold you back from success.
They don't want you to be successful on your own. This they interpret as not needing her anymore.
Bonus points
A toxic mother will also show signs such as:
Having a reasonable conversation with her is a train she won't just board anytime soon

She'll never support your relationship just yet. She's continually driving a wedge between you and your loved. She's not the type to disapprove it; she just won't allow you to be happy with anyone

She's manipulative, trying to win you over or have her way by triggering your sympathy all the time

She constantly lashes out at you even with the smallest or senseless things

She's endlessly dragging you to fix all her problems and blames you when things go wrong

She's hellbent on controlling you and your siblings and wants to turn siblings against each other, so she's not left out and feel needed all times
For all the reasons as to why a mother would resolve to be toxic- may be because of immaturity, unresolved issues of the past or due to a personality disorder, toxicity should not have a place in the family. And it doesn't matter how hard it's to deal with, you will need to have some boundaries to protect you and work on your personal growth. It may inspire your mom to change.
Share this article on
Want to have a happier, healthier marriage?
If you feel disconnected or frustrated about the state of your marriage but want to avoid separation and/or divorce, the marriage.com course meant for married couples is an excellent resource to help you overcome the most challenging aspects of being married.
More On This Topic
You May Also Like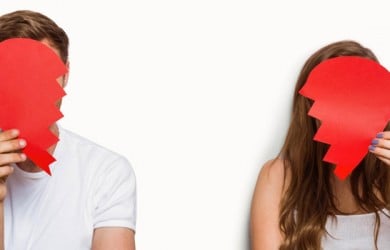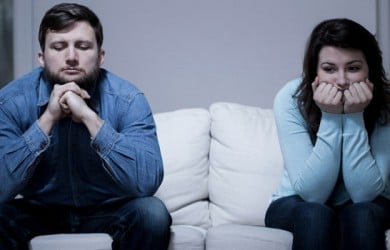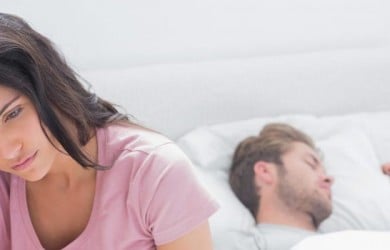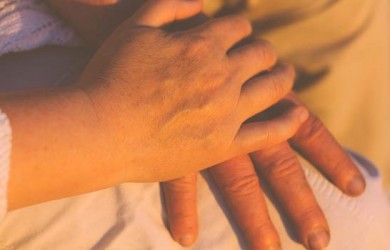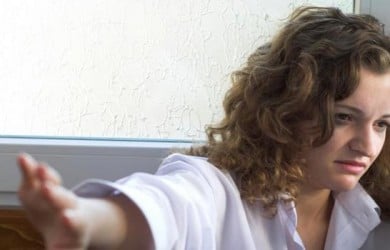 Popular Topics On Marriage Help