5 Symptoms of PTSD and How to Deal With It
Have you ever experienced flashbacks of a traumatic event? Have you found yourself stuck in one of your past events despite trying to overcome it? Well, if you're experiencing such things then you're suffering from Post Traumatic Stress Disorder or PTSD.
This disorder is triggered by some horrifying or terrifying event, one which you have either experienced or witnessed. Some of the common symptoms of PTSD are having nightmares, flashbacks or even uncontrollable thoughts of the event.
Symptoms of PTSD in women are more common as they are more than twice as likely to develop PTSD than men.
Those suffering from PTSD are not able to come out of the loop. They find it emotionally challenging to bury the past and move forward. No matter how much they try to heal, they fail to move past that traumatic event. It is important for them to seek out immediate experts help else living would become hell for them.
For that, let us see what are the symptoms of PTSD so that necessary precautionary measures are taken.
1. Signs and Symptoms of PTSD:
Some of the common symptoms of PTSD start within the month of the event. However, there are times when the symptoms of PTSD take months to surface. The emergence of these symptoms causes disruption in the social and work life of the victim and puts immense emotional pressure on them.
It's important to identify the victims of PTSD in order to offer them a helping hand. Let's have a look at what are the symptoms of PTSD.
2. Recurring Event
The victim of a trauma will find it hard to forget the event that cause it. They will experience the event on a regular basis. Their brain will replay the images every night and will haunt them in their sleep. In some cases victims might find the events re-appearing in front of them in broad daylight.
This will disturb them to the core and they would find it hard to live a normal life.
3. Avoiding any conversation about the PTSD
One of the common symptoms of PTSD is when the victim avoids talking about it. The reason is, whenever they start talking about the event, their mind starts to play the picture, which further impacts them deeply.
So, if you notice someone avoiding discussing about the traumatic event they went through recently, it is most likely that they're suffering from PTSD.
4. Sudden change in their mood
This is one of the symptoms of PTSD. People suffering from PTSD suddenly find their perspective altered. They start to look at things differently. Their mood changes and they're not very hopeful about things around them. They behave as if nothing can shake them more.
They often find it difficult to maintain a healthy relationship with people around them. They also lack a proper communication or expression of feelings. They suddenly lose interest in things they always enjoyed. In the worst case scenario, they would find themselves detached from their family and friends.
5. Change in their physical reaction
The physical symptoms of PTSD are when the person is startled or shocked easily. They find it hard to have a sound sleep. They get anxious and always feel that something bad is about to happen. They are attentive even when they don't need to be.
By witnessing or experiencing a traumatic event, they find it hard to concentrate on things. One of the symptoms of complex PTSD is when the person exhibits destructive and aggressive behavior. They find it hard to trust people around them and find it difficult to keep up with the things around them.
Treatment
Listed below are some common solutions to PTSD. However, we strongly advise that anyone manifesting the symptoms of PTSD approach experts for possible solutions.
Medication – Today, there are some well-researched medications available in the market known to treat PTSD. These medications are to be taken only after consulting an expert.
These medications include anti depressants and anti anxiety medications. Once the expert diagnoses the disorder, they will prescribe the medication for the patients. Taking them on a regular basis will help individuals to calm down and move on in their life.
Psychotherapy – An individual suffering from PTSD is not able to move on because the traumatic event is in imprinted in their mind and are unable to talk about it. Psychotherapy can help a PTSD victim to open a dialogue about their condition. Once they start talking about the incident they are able to separate themselves from it.
Psychotherapy can also help them improve their perspective towards life. Through psychotherapy they can learn to let go of their negative emotions and eventually welcome good thoughts and advice in their life.
Share this article on
Want to have a happier, healthier marriage?
If you feel disconnected or frustrated about the state of your marriage but want to avoid separation and/or divorce, the marriage.com course meant for married couples is an excellent resource to help you overcome the most challenging aspects of being married.
More On This Topic
You May Also Like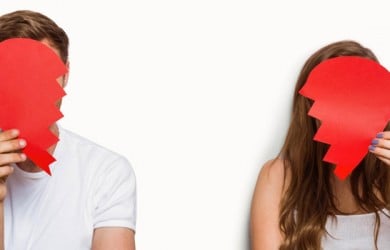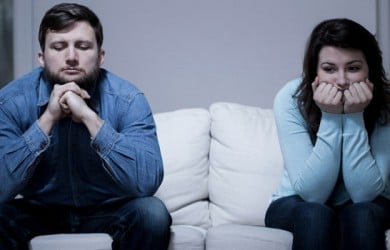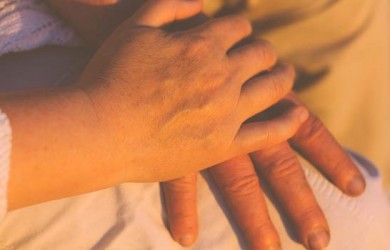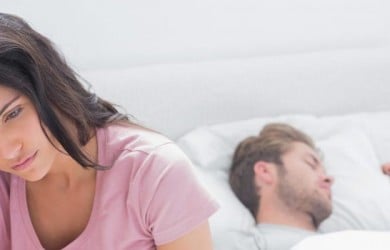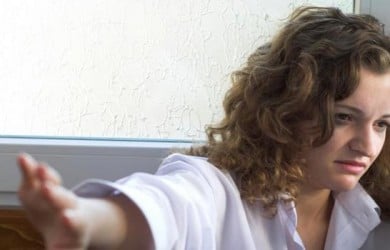 Popular Topics On Marriage Help