Symptoms of Depression in Women: Types, Causes and Treatment
Depression is a common mental health condition. According to the National Institute of Mental Health, 7.8% of U.S. adults experience an episode of depression within a given year. Depression is slightly more common in females, of whom 9.6% have a depressive episode within a given year, compared to 6.0% of males.
Symptoms of depression in women may present in unique ways. Here, learn about depression in females, including what signs to look out for, what causes depression, and how depression in women is treated.
Some information may be exclusive to depression in females, whereas other facts apply to depression across the board.
What is depression?
The first step in understanding women and depression is knowing what depression is. As experts have explained, depression is a mood disorder that can seriously impact a person's life. It influences the way a person thinks and feels, and it can also impact sleeping and eating habits.
People may use "depressed" to refer to normal sadness, but depression is a diagnosable mental health condition. Someone who has depression experiences more than just routine sadness that may occur in response to situations like the loss of a loved one.
Instead, depression causes ongoing symptoms that are significant enough to interfere with daily life.
While there are various forms of depression, in general, they all involve some form of sad or empty mood, combined with symptoms like lack of appetite, difficulty sleeping, and loss of interest in usual activities.
A depressed woman is likely to feel sad on most days, and she may have difficulty performing daily activities, such as caring for her children or keeping up with tasks at work.
Some general symptoms are associated with depression, but they can vary in severity. Some women may have mild symptoms that they can manage without professional intervention.
In contrast, others may experience severe, debilitating depression that makes it impossible to work or fulfill significant life roles.
While some women may have a mild case, depression is a medical condition that warrants treatment. With proper intervention, depression symptoms are more manageable, even severe cases.
Different forms of depression in women
There are various types of depression. Some may be unique to women, whereas others can occur in both genders. The following are specific forms of depression in women, some of which can occur in men as well:
Major depressive disorder
While anyone, male or female, can experience the major depressive disorder, the answer to, "Is depression more common in females?" is yes, at least according to government data for major depressive disorder.
A woman depressed who experiences major depressive disorder will show symptoms of depression nearly every day for at least two or more weeks.
These symptoms can include a sad or empty mood, loss of interest in usual activities, changes in eating habits or weight, slowed talking, reduced energy levels, irritable behavior, feeling of worthlessness or pessimism, difficulty with concentration, sleep problems, pain or digestive issues that have no medical cause, and thoughts of death.
Related Reading: 10 Sleeping Tips for Your Partner With a Neurological Disorder
This condition is unique to depression and women, as it involves the experience of depression symptoms during pregnancy or after childbirth. A woman who has postpartum depression may have difficulty caring for herself and her new baby.
Also Try: Postpartum Depression Quiz
Seasonal Affective Disorder
Men and women can experience season affective disorder, which involves feelings of depression during the winter months. Since it's linked to the lack of natural sunlight at this time of year, the seasonal affective disorder typically resolves in the Spring but returns in the Winter.
A woman with bipolar disorder experiences highs and lows in mood.
She will swing between periods of mania, where she has intense energy levels and may be extremely productive, and periods of depression, in which she has a sad mood, coupled with depression symptoms like fatigue, loss of interest in activities, and difficulty with concentrating and making decisions.
Also Try: Do I Have Bipolar Disorder Quiz
Persistent Depressive Disorder
A woman who lives with persistent depressive disorder will experience ongoing symptoms of depression for two or more years.
Still, symptoms are often less severe than what is seen with major depressive disorder. There may be periods during which depression intensifies and meets full criteria for major depressive disorder.
Causes of depression in women
There are some general causes of depression and causes of depression that may be unique to women. For example, depression, in general, can result from the following factors:
If a family member, such as a sibling or parent, has depression, a woman is more at risk of depression herself. This may be due to genetic risk factors passed down in families or shared practices and ways of thinking present within the family unit.
A history of trauma can cause brain changes that lead to difficulty with processing emotions. In some cases, these changes can lead a person to become depressed.
Repeated stress can hurt the brain and reduce a person's capacity to cope, ultimately leading to depression.
It is normal to feel sadness with life changes like moving to a new city, ending a relationship, or losing a job. Still, if feelings of sadness are persistent and interfere with daily life, you may have developed depression.
The challenges that come with a chronic health condition, such as diabetes or cancer, can lead to a low mood or make depression symptoms worse.
Symptoms of depression in women may appear more often because of women's fluctuating hormone levels. Women also tend to ruminate on their feelings more than men, which can lead them to become depressed when experiencing negative emotions or to deal with a sad event, such as the breakup of a relationship.
Finally, women may be under enormous stress that leads to depression. Often, women take the lead in maintaining a home and caring for both children and aging relatives, on top of working.
In summary, depression in females can be caused by various factors. Biological factors like genetics and hormonal makeup can interact with psychosocial factors, like stress and gender roles, to make a woman more at risk of depression.
What are the symptoms of depression in women?
Signs of depression in women can align with the general diagnostic criteria for major depression, which include:
Changes in weight or eating habits

Sleep problems

Difficulty with concentration and decision making

Loss of interest in typical activities and hobbies

Aches and pains that aren't explained by a medical condition

Irritability

Fatigue or a feeling of being "slowed down"

Feeling worthless or hopeless

Thoughts of suicide, which may escale to suicide attempts
While women may show the general diagnostic signs of depression, depression symptoms in women can differ slightly from men. The latest study found that when compared to men, women with depression tended to experience stress, irritability, sleep problems, and loss of interest in usual activities more often.
On the other hand, men were more likely than women to show signs like anger, drug and alcohol abuse, and risky behavior.
For women experiencing postpartum depression, signs may include guilt over not bonding with the new baby or feelings that she is not a good mother. A mother with postpartum depression may also have significant anxiety and worry that something will happen to the baby.
Signs of depression in women over 40 may occur alongside menopause. This transition involves a lower mood and may be accompanied by night sweats and lack of sleep that make depression symptoms even worse.
Treatment for symptoms of depression in women
As noted above, depression in females can interfere with daily functioning. A woman who lives with depression may have difficulty with her daily responsibilities, such as caring for children, tending to household duties, or completing tasks at work.
This is because depression can lead to extreme fatigue, meaning a depressed woman will have difficulty finding the energy to get things done.
Furthermore, depression can make it difficult to concentrate, so tasks that require a great deal of focus can seem impossible.
The good news is that effective treatments are available so that depression symptoms become more manageable. Psychotherapy, also called talk therapy, is an effective treatment for depression. There are various types of therapy available, and a mental health professional can help each woman determine the best type of therapy for her unique needs and situation.
To know more about the treatment options available for depression, watch this video.
Three specific types of therapy can be especially beneficial for treating symptoms of depression in women:
Related Reading: What Is a Mental Health Counselor
Cognitive Behavioral Therapy
Abbreviated as CBT, this type of therapy helps women replace unhelpful thoughts with new ways of thinking to alleviate some of the undesirable feelings and behaviors linked to depression.
For example, negative thinking patterns, such as the belief that one is entirely flawed, can lead to depression. Through therapy, women can learn to cope with these thought patterns and develop healthier ways of thinking.
Related Reading: 4 Tips on How to Get Rid of Negative Thoughts in Relationships
As its name might suggest, this type of therapy is more focused on a person's relationships. A therapist who uses this modality can help people improve their relationships and change how they interact with others to alleviate symptoms of depression.
This type of therapy takes a look at thought patterns that are rooted in childhood experiences. For example, beliefs that one developed while growing up and witnessing parents' behavior can lead to depression later in life.
Psychodynamic therapy can also help women dive into subconscious thoughts that may negatively affect their moods.
While therapy is helpful for many women with depression, some may benefit from taking medication alongside attending therapy. There are various types of antidepressant medication available, and a doctor can work with you to determine which dose and type of medication is the best fit for you.
You might have to try several medications, through a process of trial and error, before deciding which is the best fit.
Some women with depression may also seek help in the form of support groups for depression. In these groups, they can learn from other women living with depression, develop new coping strategies, and discuss their challenges in a safe setting with others experiencing the same thing.
Some support groups may be informal, whereas others can be more clinical, with a licensed therapist running the group.
Beyond formal treatments like therapy and medications, lifestyle changes may relieve symptoms of depression in women. For instance, practicing a consistent sleep schedule, getting regular exercise, and confiding in trusted friends and family members can all make a world of difference for women with depression.
Social support can make it easier to cope with depressed feelings, and healthy habits like routine physical activity and a healthy sleep schedule can lift the mood.
Practicing yoga or meditation can also calm your mind and help you cope with any stressors that may lead to depression. In some cases, if your depression is mild, lifestyle changes and meditation practice can relieve your symptoms without a need for medication.
Related Reading: What Type of Mental Health Professional Is Right for You?
Conclusion
Depression is a common mental health condition, so if you are living with symptoms, know that you are not alone, and there is no shame in reaching out for help.
Symptoms of depression in women may look a little different than what is seen with men, and biological differences like hormonal fluctuations and changes associated with pregnancy and menopause can explain some of these discrepancies.
Social factors, like the demands placed on women and their tendency to have intense emotional reactions to relationship problems, can also contribute. Regardless of the underlying cause, if you are a woman living with depression, treatment can help you overcome symptoms and return to feeling like yourself again.
Everyone feels a little sad from time to time, but when symptoms become so difficult to manage that you just aren't able to function in daily life, it's time to reach out for help.
Share this article on
Want to have a happier, healthier marriage?
If you feel disconnected or frustrated about the state of your marriage but want to avoid separation and/or divorce, the marriage.com course meant for married couples is an excellent resource to help you overcome the most challenging aspects of being married.
More On This Topic
Recent Articles
You May Also Like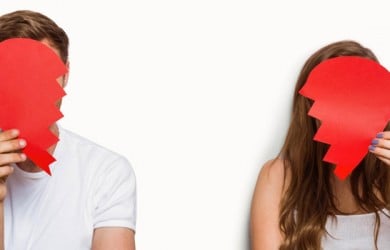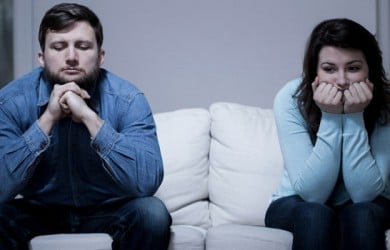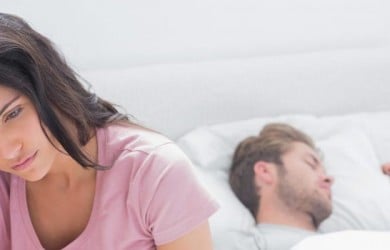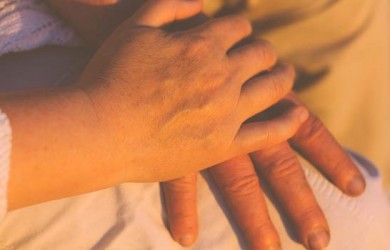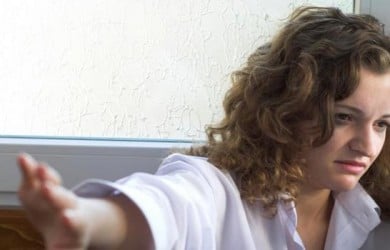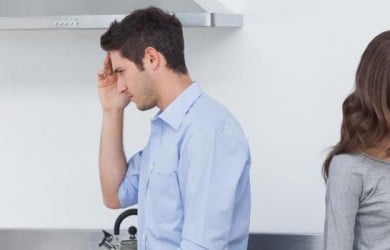 Popular Topics On Marriage Help