How to Spot a Sociopath?
When we think of sociopath, we think of a serial killer or people with the criminal mind, likes of Anthony Hopkins character in Silence of the Lambs.
Well, what if we say they're everywhere. They could be one you're pretty close with.
Also Try: Am I Dating a Sociopath Quiz
Yes, sociopaths exist across the spectrum and you might be dealing with them right now. The only difficulty you might be facing is, that you're not able to identify them.
In this article on how to spot a sociopath by yourself, we will take you through the meaning, how you can you identify them and precautionary measures you must take while dealing with them.
Related Reading: Signs That You Are Married to a Sociopath Husband
Meaning of sociopath
Sociopath people are those with an antisocial personality disorder.
These people can't comprehend other's feelings and take impulsive decisions without worrying about the outcome. They're often are with the weak conscience and lack empathy.
Related Reading: Traits of a Sociopath
How to spot a sociopath?
1. Charismatic personality
Believe it or not but sociopaths have a charismatic aura around them that attracts others.
They are extremely charming and get due attention wherever they go. Their charming nature lets them disguise their sociopathic behaviour and lets them move amongst the crowd easily.
2. Little to no shame
Since they lack empathy they have no shame towards their wrongdoings.
They might be aware of rights and wrongs but won't think twice before doing wrong to someone. They refuse to get involved in any situation emotionally and do what they feel like doing, at that very situation.
Related Reading: Can Sociopaths Love
3. Constant lies
Want to know how to spot a sociopath?
Look if they're constantly lying about things. They find comfort in living in a fake bubble around them and get really uncomfortable when telling truth.
Look for someone who has similar traits to spot a sociopath around you.
4. Manipulative and intelligent
Since they're charismatic and good at lying, they can be highly manipulative and intelligent in using others or situations for their own benefit. If you find yourself getting manipulated by someone, get the hint.
Related Reading: Female Sociopath Checklist
5. Face difficulty in maintaining relationships
Because they're manipulative and constantly lie about things, they find it hard to maintain relationships with the people around them.
They are always involved in a chaotic relationship and are not ashamed of their actions as well.
6. Enjoy trouble
How to spot a sociopath?
Look for the troublemaker in a group.
They prefer creating tiff amongst people and then sit back, relax and enjoy it. Since they are not able to grasp the emotional turmoil others go through because of their action, they're least bothered by their actions.
All they seek is some fun for themselves.
Related Reading: Living With a Sociopath
7. Impulsive behaviour
Another important trait of a sociopath is that they're impulsive in nature.
They don't think twice before taking a decision and show no fear of any situation. This might attract some towards them but later it may lead them to trouble.
8. Irresponsible
They don't care much about things and this makes them irresponsible in various situations.
They only seek adventure and excitement and this often makes them look irresponsible. If you see anyone like this, beware!
Related Reading: Sociopath vs Narcissist
9. Extreme calmness
It's been observed that sociopaths take time to register anything.
So, when in a difficult situation others might panic, they might be standing there, without registering any panic or fear.
Since we have identified how to spot a sociopath, now let's look at some quick tips on how you can handle them.
How to handle a sociopath?
1. Watch your words
Sociopaths are best at manipulating people.
Talking a lot can feed them with a lot of information that they can use against you, at any time.
Related Reading: Sociopath vs Psychopath
2. Always have one percent of doubt
Don't trust them completely as this would give them the right to play with your emotions and you may land in some trouble.
3. Don't get too intimate with them
They're known to have a charismatic personality.
It's easy to fall for someone with charm but they may end up being a sociopath.
Related Reading: Can a Sociopath Change
4. Avoid personal questions, as much as you can
Sociopaths will look for your personal weaknesses and would feed on that information. Don't get involved too much with them and answer their personal questions.
Stick to general topics like television, news, politics et al.
5. Limit your meetings with them
Once you've spotted the sociopath around you, limit your meetings with them. The less meeting means less conversation.
The more you stay out of troublemaker the more you would stay out of any sort of trouble.
Related Reading: Divorcing a Sociopath
6. Don't expect much out of them
They lack an emotional quotient and don't really bother about people around them or their emotions.
If you're having high expectations from them, then you would end up hurting yourself.
Hence, make sure that you have got a limit or no expectation from them, at all.
These aforementioned points will guide you in locating a sociopath around you and will guide you on how you can still maintain a relationship with them in a social setup without being their victim.
Share this article on
Want to have a happier, healthier marriage?
If you feel disconnected or frustrated about the state of your marriage but want to avoid separation and/or divorce, the marriage.com course meant for married couples is an excellent resource to help you overcome the most challenging aspects of being married.
More On This Topic
Recent Articles
You May Also Like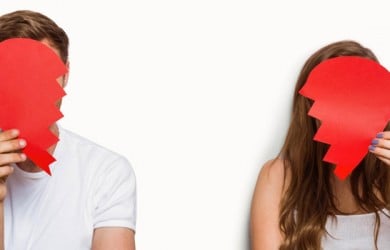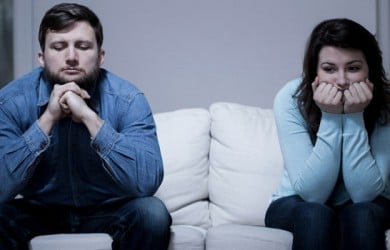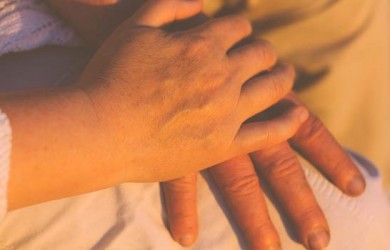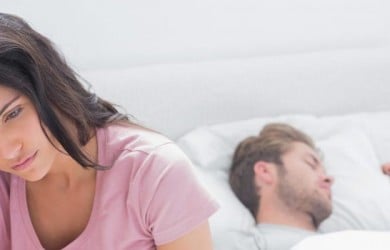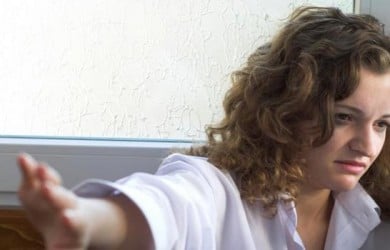 Popular Topics On Marriage Help