Sociopath vs Psychopath Commonalities and Differences You Must Know
What is a sociopath?
A sociopath is actually a person with an antisocial personality disorder.
Going by the sociopath definition, this disorder is defined in the Diagnostic and Statistical Manual of Mental Disorders, the book which includes the diagnostic criteria for mental illnesses, as a cluster B personality disorder those who are dramatic or emotional.
On the other hand, psychopathy can be thought of as a more acute form of sociopathy with further symptoms. So it can be considered that all psychopaths are sociopaths but not all sociopaths are necessarily psychopaths.
So, what is a psychopath?
Related Reading: Signs That You Are Married to a Sociopath Husband
What is a psychopath?
Although an accurate definition of psychopath is missing, there is an attempt at characterizing psychopathy using DSM-5 personality traits.
Psychopath and sociopath are labeled as pop psychology terms that psychiatrists use for antisocial personality disorder.
These two terms are not clearly defined in the psychology research literature — hence the confusion about them.
However, there are some general similarities as well as differences between people with these two types of personalities.
This article on Sociopath vs Psychopath, delves deep into sociopath traits, signs of a psychopath and the difference between psychopath and sociopath.
But first the most common and potentially dangerous tendency.
Both sociopaths and psychopaths have a prevalent pattern of disregard for the safety and rights of others.
Related Reading: Dating a Narcissistic Sociopath
Pretense and manipulation are central features of both
Contrary to popular belief, a psychopath or sociopath is not necessarily vicious.
When you're in love, it's easy to neglect some of your partner's less flattering traits.
But if your gut tells you that something might really be off about this person, don't write off those feelings especially if you suspect they could be a sociopath or a psychopath.
Taking note of the warning signs of a sociopath or psychopath can prevent you from a lot of anguish and help you sever ties with a toxic person eating away at your wellbeing.
Here' a quick overview of Sociopath vs Psychopath
Talking of characteristics of a psychopath, they are genetically predisposed whereas sociopaths are environmentally influenced.
Psychopaths lack empathy and guilt. They don't feel any remorse for their cruel actions. Sociopaths do feel some guilt for their actions.
Both behave in a different manner. Psychopaths have a conniving behavior, however, a person with sociopathic personality disorder behave more erratically.
One interesting thing about psychopaths is that they have a higher chance of having a successful job, career than sociopaths.
Related Reading: Can Sociopaths Love
A few commonalities
After taking an overview of Sociopath vs Psychopath, let's look at some common characteristics between the two.
People with psychopathic tendencies and sociopath symptoms usually seem very charming and charismatic in character.
A high functioning sociopath or an individual with psychopath symptoms is very perceptive and skilled at reading people.
If we're assuming that both psychopath and sociopath are low-functioning, then chances are, they might find it difficult to self-reflect and understand their emotions.
Also, a person with a sociopathic behavior or traits of a psychopath is incapable of feeling any remorse or guilt. They find it hard to empathize with others.
It's easy for them to copy the emotions and behaviors others exhibit, however, they don't actually process these things the same way a neurotypical might.
Related Reading: Sociopath vs Narcissist
A Sociopath vs Psychopath – who are you dating?
Here are some of the red flags that might indicate the person you're dating.
1. They can be extremely controlling
Your partner can be excessively controlling.
They try dictating when, where, what time and under what circumstances you're going to get together. They also have the tendency to manipulate your behavior and control who your friends are and your activities.
2. They seem too good to be true
Such people can be really fun to be around in the start, and so you get drawn in.
They need to do this, as they will later use you and all the information that they have extracted from you during this wooing phase. They establish enough closeness that is useful to them.
Related Reading: Female Sociopath Checklist
3. They're charming, but in a superficial way
There is something insincere about their charm.
It lacks depth, you'll feel attracted to their personality for a while but something may seem off at times.
4. They have aggressive mood swings
A person with sociopath characteristics or psychopathic tendencies might have unpredicted, volatile and abrupt mood swings.
You never know when you say something and suddenly they go into a rage.
They like to control and manipulate and if they thought their ability to control was being threatened, that might send them into a state of agitation or nervousness.
Related Reading: Am I Dating a Sociopath Quiz
5. They prey on your good qualities
People with sociopathic tendencies have the habit of lying, so it's very easy for them to fake feelings.
Some of them are skilled at pretending they're wounded and hurt which gains them a lot of sympathies which later turns into affection.
Sometimes they target a woman because she's kind-hearted and vulnerable to wanting to care for someone who's been emotionally damaged.
6. Treating you or others with contempt and cruelty
You must observe not just how they treat you, but how they treat other people around them. Sometimes you'll find them behaving heartlessly to someone when they are unaware that you're watching.
Related Reading: Can a Sociopath Change
Tips on how to deal with a sociopath or a psychopath
Finally, now that you have insights into the subject of sociopath vs psychopath, how to deal with a sociopath or a psychopath?
Soon after you recognize the signs on how to spot a sociopath or a psychopath, you need to accept that they are unlikely to change.
Since they are expert manipulators, attempting to change them will only leave you frustrated and more sucked into their dramatic and complex universe.
They thrive on power, so make sure you don't let them enjoy a sense of power or control over you.
It's best to avoid any contact with a person with an antisocial personality disorder and keep your cards close to your chest.
Related Reading: Divorcing a Sociopath
Also, watch this video on how to ID a sociopath in your life:
Living with a sociopath or psychopath is an invitation to inevitable danger.
Seek the help of a credible therapist or a trained psychologist who can help you navigate the complex situation, process what's happening and equip you with the right tools to deal with the abuse and trauma that ensues in a relationship with a sociopath or a psychopath.
Share this article on
Want to have a happier, healthier marriage?
If you feel disconnected or frustrated about the state of your marriage but want to avoid separation and/or divorce, the marriage.com course meant for married couples is an excellent resource to help you overcome the most challenging aspects of being married.
More On This Topic
You May Also Like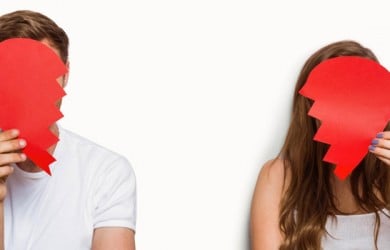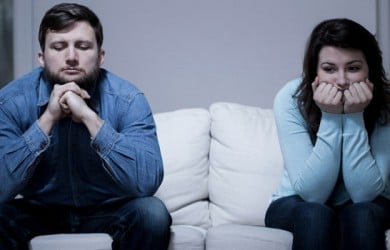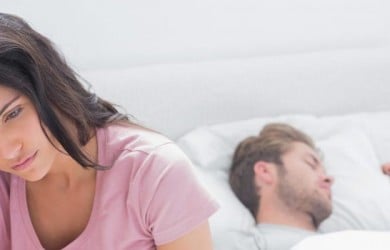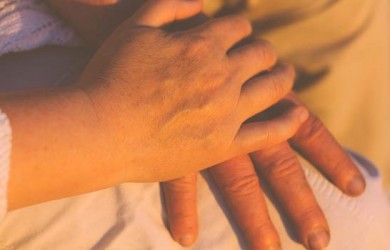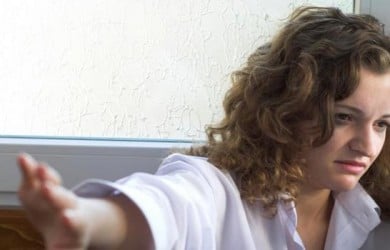 Popular Topics On Marriage Help