Sociopath Vs Narcissist: The 5 Major Differences You Must Know
There is always confusion between sociopath vs. narcissist. It is essential for everyone to know if their partner is a sociopath or a narcissist. They must see if they would have a successful relationship or would have to end it soon because of their personality.
Often these two terms are used interchangeably, but they hold specific differences as much as similarities.
Let's have a look at their similarities and then their differences to understand these two terms better.
Related Reading: Sociopath vs Psychopath
Sociopath Vs Narcissist: Similarity
Let's understand one thing, both sociopath and narcissist is a personality disorder.
This implies that some people have such extreme personality traits that they don't mind harming others for their own satisfaction and fun. They find happiness in others despair. Their actions, at times, can cause them to lose their jobs and even life.
Related Reading: Dating a Narcissistic Sociopath
The biggest similarity between both the personality disorders is that they both put themselves above others. For them, they're the supreme authority and others are underneath them. They can be charismatic, have an amazing personality and extremely charming, but only to get their work done or treat others badly.
As a result of this similarity, people often find it difficult to differentiate between the two.
Now, let's have a look at facts that separates them and will help you identify between a sociopath and narcissist individual.
Related Reading: Can Sociopaths Love
Sociopath vs Narcissist: The Difference
1. Self-importance
Both individuals have a sense of self-importance.
Whilst a narcissist might show less degree of it, a sociopath will be at the extreme end of the spectrum. The former might accept disagreement at some point from certain individuals, the latter would not take 'no' for an answer, at all.
They are more violent and would prefer ruling others, no matter what. For them, they're the supreme self and others hold no importance around them.
They readily would put others down without a second thought.
However, in case of a narcissist, they do crave for approval and have self-importance, but would, in some cases, might ignore a few things. They would not show the extreme trait where they can go any extent to be treated well or to rule the world.
They do would hurt others or would put them down, but they also need their approval at some point.
Related Reading: Female Sociopath Checklist
2. To know you
In the argument between Sociopath vs Narcissist, the biggest difference is that a sociopath will try to know you better whereas narcissists will put themselves above you.
A Sociopath is more likely to talk to you, try to understand you and even start to manipulate you. They do this in order to get to know your vulnerability. Once they know your weakness, they can easily put you in the spot they wish to.
Related Reading: Living With a Sociopath
3. Aggression
If you want to know the difference between a sociopath and a narcissist, observe their aggression.
A sociopath is someone who is calm despite their extreme actions and at some point will also plan aggression. They would stage everything just to control or manipulate you. They're well aware of their actions and move smartly.
Narcissist, on the other hand, might just act out in a situation. They are more focused on their goal and hurt or exploit people on their way.
Sociopath, on the other hand, steals, cheat or acquire things in the worst way possible.
Related Reading: How to Spot a Sociopath
4. Social status
The narcissist thrives in social status.
They want people's attention and good attention. They make sure that people around them praise and think highly of them. Their actions revolve around this thought. They may hurt people but surely won't act beyond social norms.
However, sociopaths won't hesitate to act beyond society norm. They seek attention, good or bad. They don't care if their actions are extreme or are unapproved by the society.
All they care is their happiness and success, at any cost.
Related Reading: Can a Sociopath Change
5. Stability
One of the other factors that separate sociopath vs narcissist is stability.
A narcissist is firmly happy with their environment and doesn't think of moving out of it quite often, whereas, a sociopath will get bored of their surrounding and would look out for new thrills and excitement.
They are in constant need of some stimulating activities that will keep them happy and alive.
Related Reading: How to Deal With a Sociopath
6. Awareness
In sociopath vs narcissist, a narcissist is more unlikely to be aware of their situation. They're so engrossed in their self-praise and self-appreciation, that they're least bothered if their actions are hurting anyone around.
The case isn't the same with sociopaths.
They're well aware of their actions and consequences the actions may lead to. Despite all of these, they're ready to move forward with it since they're more focused on self-possession than anything else.
They don't care what people have to think about them.
Related Reading: Divorcing a Sociopath
7. Treating others
The biggest sociopath vs narcissist difference is how they are going to treat you.
A narcissist will deliberately pull you down for fun or to prove their superiority on you. You might not be in his/her way, but they would do it anyway.
However, the situation is not the same for a sociopath. They will only hurt you and damage you if you're in their way to their goal. They're cunning and patience and have all the strategies in place.
They love playing games for the longer term whereas narcissist's games are short lived.
Share this article on
Want to have a happier, healthier marriage?
If you feel disconnected or frustrated about the state of your marriage but want to avoid separation and/or divorce, the marriage.com course meant for married couples is an excellent resource to help you overcome the most challenging aspects of being married.
More On This Topic
Recent Articles
You May Also Like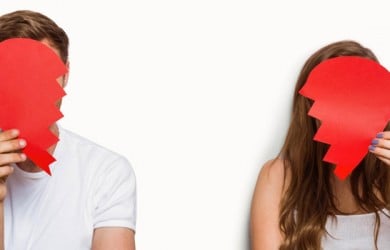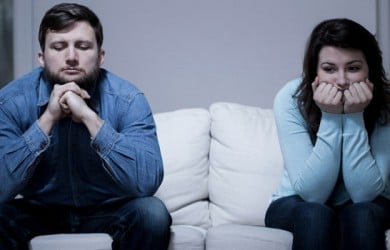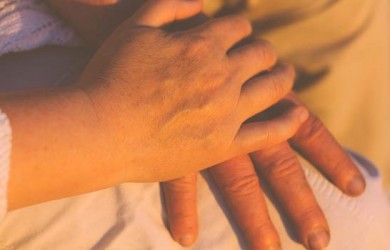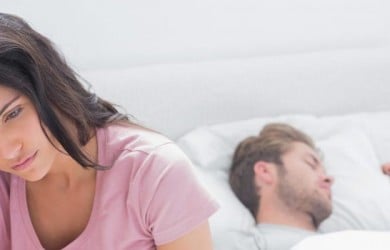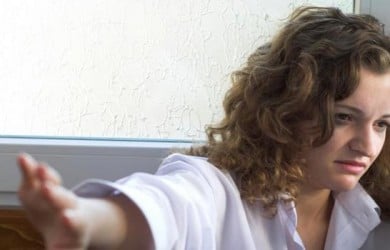 Popular Topics On Marriage Help