How to Understand Sociopath vs Narcissist: 10 Differences
There is always confusion between sociopath vs. narcissist. These two mental disorders have some overlapping traits that make it difficult to understand and identify what is the difference between a narcissist and a sociopath.
Everyone needs to know if their partner is a sociopath or a narcissist. They must see if they would have a successful relationship or would have to end it soon because of their personality.
Narcissist and sociopath relationships can lead to long-term damage, which may take several years to get past. You can combat this impact and find ways to deal with it better with clarity.
Often these two terms are used interchangeably, but they hold specific differences as much as similarities. Let's look at key aspects of sociopath vs. narcissist and understand the differences between the two.
What is a sociopath?
A sociopath is someone who has mental health condition called Antisocial Personality Disorder. A total disregard marks it for the feelings, rights, and well-being.
Sociopathy makes people incapable of feeling any amount of empathy for another person.
Sociopaths derive pleasure and joy by gaining people's trust to manipulate and control them.
Research has tried to understand whether sociopathy is influenced by nature or nature, as the personality traits here are quite a shift from healthily socialized humans.
Sociopaths are deceitful and can become extremely dangerous for the physical and mental health of the people around them. They are unable to feel any remorse or guilt over their actions.
You may often find them engaged in criminal activities and having trouble forming genuine bonds and relationships.
What is a narcissist?
A narcissist is a highly self-centered person, to the point that it comes at the cost of the people around them.
For narcissistic people, their own emotions, goals and desires take precedence over everything and everyone else.
Narcissistic personality disorder is seen as an over-inflated sense of self that leaves no space to consider other's people's well-being.
Experts have pointed out that narcissists usually hide deep-rooted insecurities and low opinions of themselves behind the facade of being over-confident. The overbearing exterior is a defense mechanism to hide their weaknesses.
Sociopath vs. narcissist: Similarity
Let's understand that both sociopathy and narcissism are personality disorders.
This implies that some people have such extreme personality traits that they don't mind harming others for their own satisfaction and fun. They find happiness in others' despair. Their actions, at times, can cause them to lose their jobs and even life.
The most significant similarity between both personality disorders is that they put themselves above others. For them, they're the supreme authority and others are underneath them. They can be charismatic, have a fantastic personality, and incredibly charming, but only to get their work done or mistreat others.
As a result of this similarity, people often find it difficult to differentiate between them.
Now, let's look at facts related to sociopaths vs. narcissists that make them different. Look at each difference between a narcissist and a sociopath as these can help you identify whether you have one of these in your life.
Related Reading

:

 How to Spot a Sociopath?
10 differences between sociopath and narcissist
Are you worried that someone you love could be a narcissist or sociopath? Look at these specific differences between the two and see which traits apply more to the one that you are attracted to:
1. Self-importance
Both individuals have a sense of self-importance.
While a narcissist might show less degree of it, a sociopath will be at the extreme end of the spectrum. The former might accept disagreement at some point from certain individuals, and the latter would not take 'no' for an answer at all.
They are more violent and would prefer ruling others, no matter what. For them, they're the supreme self and others hold no importance around them.
They readily would put others down without a second thought.
However, in the case of a narcissist, they do crave approval and have self-importance, but would, in some cases, might ignore a few things. They would not show the extreme trait where they can go to any extent to be treated well or to rule the world.
They would hurt others or would put them down, but they also need their approval at some point.
2. Overlaps
A key aspect of sociopath vs. narcissist is that they have qualities similar to each other but not identical. Then are sociopaths narcissists?
All sociopaths are narcissistic because they are both consumed by an inflated sense of self.
An unhealthy sense of self-absorbed attitude is a big part of a sociopath's personality. However, when thinking about are narcissists, sociopaths observe caution as this is not true. Narcissists may or may not be driven by a need to manipulate others for their own benefits, which is a key element of all sociopaths.
Sociopaths additionally lack all forms of empathy and a desire to manipulate others for their own benefit. They are incapable of forming actual bonds with people.
Related Reading: 

Beware of These 10 Signs of a Sociopath
3. To know you
In the argument between sociopath vs. narcissist, the most significant difference is that a sociopath will try to know you better, whereas narcissists will put themselves above you.
A Sociopath is more likely to talk to you, try to understand you and even start manipulating you. They do this to get to know your vulnerability. Once they know your weakness, they can quickly put you in the spot they wish to.
4. Aggression
Observe their aggression if you want to know the difference between a sociopath and a narcissist.
A sociopath is someone calm despite their extreme actions and at some point will also plan aggression. They would stage everything just to control or manipulate you. They're well aware of their actions and move smartly.
On the other hand, Narcissists might just act out in a situation. They are more focused on their goal and hurt or exploit people on their way.
Sociopath, on the other hand, steals, cheat or acquire things in the worst way possible.
Related Reading: 

How to Deal With Aggressive Communication in Relationships
5. Social status
A narcissist thrives on social status.
They want people's attention and good attention. They make sure that people around them praise and think highly of them. Their actions revolve around this thought. They may hurt people but indeed won't act beyond social norms.
However, when thinking about sociopath vs. narcissist, remember, sociopaths won't hesitate to act beyond society's norm. They seek attention, good or bad. They don't care if their actions are extreme or are unapproved by society.
All they care about is their happiness and success, at any cost.
6. Stability
One of the other factors that separate sociopath vs. narcissist is stability.
A narcissist is firmly happy with their environment and often doesn't think of moving out of it, whereas a sociopath will get bored and lookout for new thrills and excitement.
They constantly need some stimulating activities that will keep them happy and alive.
Related Reading: 

9 Tips for Building a Healthy and Stable Relationship
7. Awareness
In sociopath vs. narcissist, a narcissist is more unlikely to be aware of their situation. They're so engrossed in their self-praise and self-appreciation that they're least bothered if their actions hurt anyone around.
The case isn't the same with sociopaths.
They're well aware of their actions and the consequences the actions may lead to. Despite all of these, they're ready to move forward with it since they're more focused on self-possession than anything else.
They don't care what people have to think about them.
8. Treating others
The biggest sociopath vs. narcissist difference is how they will treat you. A narcissist will deliberately pull you down for fun or prove their superiority over you. You might not be in their way, but they would do it anyway.
However, the situation is not the same for a sociopath. They will only hurt you and damage you if you're on their way to their goal. They're cunning and patient and have all the strategies in place.
Narcissists' only intention is to fulfill their own needs and desire. They often prioritize their needs over others. Even they end up hurting someone; it is not something that they realize. Intense therapy can make them understand someone else's perspective.
But when comparing narcissists vs. sociopaths and their respective intentions, sociopaths have a blatant disregard for all social norms and structure. They intend to get their way, and even the intention behind their socializing is based on a long game of manipulation and betrayal.
Watch this video to learn what are ten things that a narcissist would say:

9. Control method
Narcissists manipulate with anger and threats. They are best at shaming people.
Sociopaths manipulate using flattery and by exploiting one's vulnerabilities.
Sociopaths try to get their way by playing mental games that last for a long time. Narcissists may also try to get their way, but their methods are short-lived. There is no elaborate plan in place to get their way.
10. Danger levels
Narcissists are simply consumed by their own plans and desires for their life. They think of only themselves. But traits of narcissistic sociopaths include a disregard for social norms and an inclination towards criminal activities.
The complete lack or inability to empathize with others makes sociopaths much more dangerous than a narcissist. However, recent studies show that they are not all criminals and may live integrated lives in society despite their lack of remorse and power-driven ways.
Narcissists Vs. Sociopaths: Which is worse?
Narcissists can be harmful to the people around them as their selfishness and over-confidence may get in the way of the happiness of others. But still, when thinking about sociopaths vs. narcissists, treating narcissists is more dangerous.
Sociopaths are not just self-centered but are also cold and calculative. They can pretend to have an amicable equation with someone so that they can manipulate them later to get what they want.
Sociopaths have an exceptional talent for hiding their lack of empathy. They can pretend that they get along with you and fool you into getting what they want. Even if they hurt you, guilt and remorse are not things that they are capable of feeling.
Can someone be both a narcissist and a sociopath?
Narcissistic sociopaths do exist and they have the manipulative traits of sociopaths, but with a self-centered bent of mind. They are cold and calculating while not caring about how their actions hurt someone.
In addition to these traits, sociopathic narcissists also lack complete empathy and remorse. But they also seek the approval and validation of the people around them. It matters to them what others think of them overall. Therefore, they put in extraordinary effort to bend the opinion in their favor through manipulation.
Final thoughts
Sociopath vs. narcissists have become confusing terms, as people tend to miss the differences between the two. But as showcased above, they have key differences that separate one from the other.
By looking at each of these specific traits, you can decipher whether your loved one may need the attention of a therapist. Or whether the contact with a narcissist or sociopath may have hurt your mental health and you may need the attention of a therapist yourself.
Share this article on
Want to have a happier, healthier marriage?
If you feel disconnected or frustrated about the state of your marriage but want to avoid separation and/or divorce, the marriage.com course meant for married couples is an excellent resource to help you overcome the most challenging aspects of being married.
More On This Topic
You May Also Like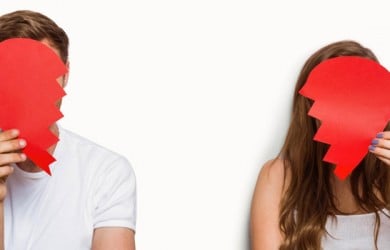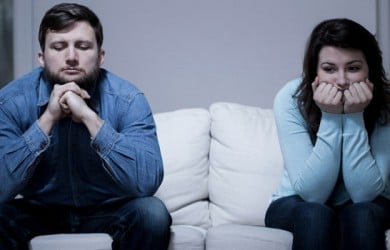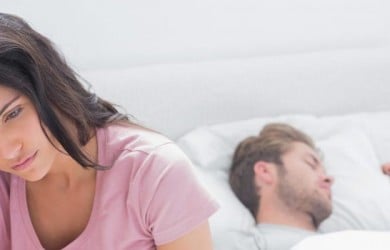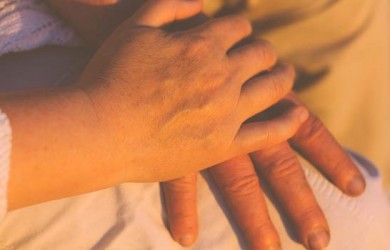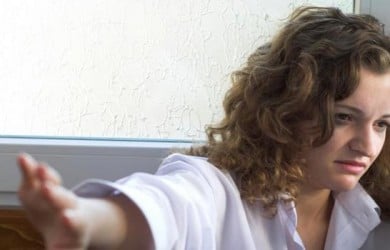 Popular Topics On Marriage Help