Defining the Traits of a Sociopath and Discovering How to Spot One
What is a sociopath?
What does a sociopathic person really appear like?
A sociopath is actually a term that is used to describe people with "antisocial personality disorder."
Well, they may appear just as normal like us, but in behavior and personality, they differ vastly.
People with the traits of a sociopath usually find it impossible to understand anyone's feelings or character except their own.
Also Try: Am I Dating a Sociopath Quiz 
Personality traits of a sociopath
One of the most common traits of a sociopath is that they will make you do what they want, and they will not care whether it is against your wish or not.
It is in their nature to manipulate others. If they want something done, they will get it done even by hook or by crook.
Most sociopaths tend to appear charming. They may be highly difficult to resist as they have a tone that will force you into giving in to their demands.
Related Reading: Female Sociopath Checklist
Behaviors they exhibit
A majority of sociopaths are antisocial.
They may have a handful or no close friends at all. They do not indulge with people unnecessarily unless they have some work to be done.
However, in relationships, they may pretend to be in love with their partner.
They will benefit from you in ways that suit them.
Related Reading: Living With a Sociopath
But, once their purpose is fulfilled, they may instantly ditch their partner and surprisingly, they will not even feel bad about it.
Also watch:

Spotting a sociopath
Sociopathic people carry a few traits of sociopathic tendencies and sociopathic behavior, which make them easily recognizable.
What are those characteristics of a sociopathic personality disorder?
Let us have a look at them below:
1. Exceedingly impulsive
Well, we all are a bit impulsive on our own, but these sociopaths are a different kind. They do as they desire without thinking of its consequences or effects on the surroundings.
And if that does not happen, then get ready to experience hell with them.
Related Reading: Signs That You Are Married to a Sociopath Husband 
2. Exceptionally manipulative
As you read above, their sociopathic personality is basically based on this trait. Sociopaths can even torture you to get you to do their work.
They do not have regrets or a sense of pity towards anyone.
Related Reading: How to Recognize and Handle Manipulation in Relationships
3. Common liars and deceivers
Lying is a very normal sociopath characteristic. They will speak a lie to your face without being guilty about it.
Moreover, if there is no gain for them, they will walk out of a relationship as if it meant nothing at all.
They easily backtrack from their words and are dishonest in nature.
Related Reading: Sociopath vs Psychopath
4. Aggressiveness
Severe aggressiveness is another sociopath sign.
Sociopathic people may often get into unnecessary fights and will behave violently to hurt their enemies.
The tiniest of things are able to spark anger inside them.
Related Reading: Divorcing a Sociopath
5. Cold behavior
They rarely show any kind of affection towards another person. Nobody is important enough for them to attain their love and care.
If they show that they do not care about a particular thing, then they really don't.
However, the reason for such kind of behavior is that sociopathic people think that no one ever understands them.
Their feelings, wishes, desire, according to them, it is a matter of concern for none. Hence, they harbor contempt against others.
Related Reading: Can Sociopaths Love
6. No sense of responsibility
People with this disorder are highly ignorant of their responsibilities towards the surroundings.
They do not pay their bills on time and are often late for work.
Work's not the only place, though, they are even late to parties and other occasions. Time is not very precious to them.
Related Reading: Sociopath vs Narcissist
7. Narcissism
Most sociopaths are immensely narcissistic.
For them, nobody even compares to them in character and personality.
They are the most superior amongst everyone else, and no one possesses the knowledge to surpass theirs.
It will not be wrong to say that sociopaths are their own gods. They listen to no one except themselves.
Related Reading: Dating a Narcissistic Sociopath
8. Terribly secretive
Keep this in mind; sociopaths are tough to crack.
They do not spill out their secrets even after being heavily drunk.
To them, letting out their secrets makes them vulnerable in front of people. They do not talk about their feelings, no matter how close a person is.
9. Paranoid
It is extremely difficult for such people to find trust in any human, but if luckily they find it, they will remain in constant paranoia.
They have a hidden fear of being betrayed by that person, which makes it harder for them to cope up with. They are pretty delusional with being loved.
Related Reading: Can a Sociopath Change
How to deal with a sociopath
Once you have learned how to spot a sociopath by recognizing signs of a sociopath, you can make use of the following suggestions on how to deal with a sociopath:
Recognize what drives them – Sociopaths are definitely driven but mostly only to get what they want and not for anyone good.
Acknowledge that they are expert manipulators – Think twice before confronting a sociopath for their narcissistic behavior as they can go to any lengths to shimmy their way out of a difficult situation.
Don't expect them to care or show remorse – Empathy is a word that does not exist in their dictionary unless it gets them what they want.
Show strength and remain calm – Don't let your guard down, don't get frustrated, stay calm, and patient.
Communicate effectively – You might not always be able to evade a conversation with a sociopath, especially if they work with you or are someone close to you, so you must learn to communicate effectively with them. Be skeptical of what they say, keep conversations short and neutral, and avoid sharing any personal or intimate information.
Protect yourself – When dealing with a sociopath, it is essential that at all times you look out for yourself. Do not share sensitive information with them, call them out on their lies this way they would know not to be easily befouled if they do something nice for you don't feel indebted as they would surely expect something bigger in return, keep an account of their transgressions, and if nothing else work seek professional help from a therapist or psychologist for guidance.
Share this article on
Want to have a happier, healthier marriage?
If you feel disconnected or frustrated about the state of your marriage but want to avoid separation and/or divorce, the marriage.com course meant for married couples is an excellent resource to help you overcome the most challenging aspects of being married.
More On This Topic
You May Also Like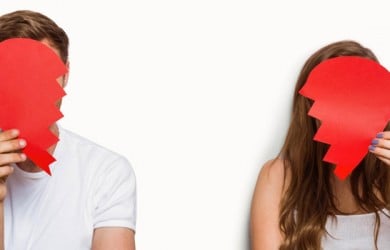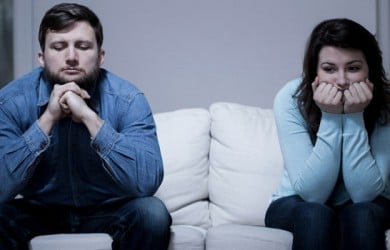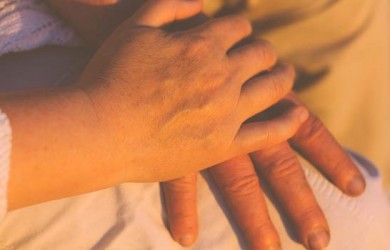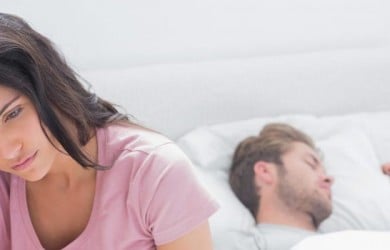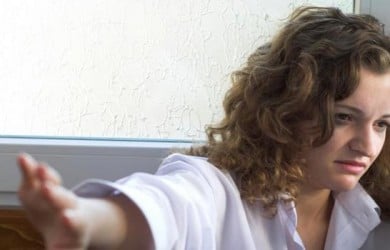 Popular Topics On Marriage Help