7 Alarming Signs of a Psychopath
Does something feel off about your relationship? Does your spouse have a hard time empathizing with others? Or, do you see the warning signs of a psychopath?
The term psychopath refers to someone with a sociopathic personality. This means they are amoral in nature and have the ability to perform acts of betrayal or violence without any guilt.
Basically, the exact opposite of someone you want to be in a relationship with. Being a psychopath doesn't mean you are outwardly antisocial or lack charm and etiquette. Quite the contrary.
Many psychopaths have a charming gravitas that lures people to them. You may be dating a psychopath and you didn't even know it!
If you get the sense that something is off about your partner, don't ignore those instincts. Try to gauge for the psychopath symptoms or psychopath signs if any.
Find out sooner rather than later. Being with a sociopath can create relationship problems and may even put you in harm's way.
But, how to recognize a psychopath? Or, how to tell if someone is a psychopath?
Without further ado, here are 7 signs of a psychopath you should look for in your relationship. If you notice any of these signs of psychopathy, its time for you to rethink your relationship.
1. They are incredibly charming
When we think of a psychopath, we often think of those sitting behind bars for serious crimes such as murder or assault. We think of them as cold and calculating – and we'd be right.
But, being a psychopath doesn't mean someone is socially inept. In fact, psychopathy symptoms are often just the opposite.
So, what are the symptoms of a psychopath?
One of the biggest signs of a psychopath is that they are incredibly charming. They wear a friendly mask that makes you believe they are personable. They take extra interest in those whom they meet.
Psychopaths may be extremely pleasant or fun to be around and may even do good deeds to get you on their side, but this is simply a way to gain others' trust and manipulate them.
2. Childhood behavioral problems
It is very common for psychopathic behaviors to develop early in life.
Lack of empathy, consistent lying, and aggression toward people and animals are all symptoms of psychopathy that point toward issues as adulthood.
The causes of psychopathy can be many. Research reveals that childhood conduct disorders often lead to adulthood psychopathy.
This study goes on to say, "They develop various antisocial behaviors that are repeated with success, the gravity of violent behavior tends to increase and they have problems with the law."
Watch this video to understand more about psychopathy and patterns in child behavior:
3. Something just feels off
You may say, "I couldn't possibly be dating a psychopath! What are the odds of that?"
Studies show that at least 1% of the population has a psychopathic personality disorder, with the ratio of men to women being 3:1. Research goes on to reveal that male psychopaths will account for 50% of serious criminal behavior.
You may notice the following signs of a psychopath.
Flashes of contempt

Strange reactions to emotional situations

Shallow emotions

Pathological lying

Lack of shame or remorse

Constant unreliability

Deviant sexual behavior that borders on violent or disturbing

Uncaring in nature

Inability to love
Your spouse may seem charming and genuine, but there's still something about their behavior that leaves you feeling unsettled.
When it comes to who you date, trust your instincts. If you notice the signs of a psychopath, and something feels wrong, it probably is.
4. They do not have empathy or guilt
When you have empathy for someone, you're able to understand and sympathize with their feelings. You have empathy for your child when they are upset, you are excited for your spouse when they get promoted.
Your feelings are deeply lined up with their own. By nature, one of the biggest signs of a psychopath is an innate lack of empathy for others.
As one study puts it, this antisocial sociopathy is "characterized by a pattern of socially irresponsible, exploitative, and guiltless behavior." This is what allows them to do immoral things without feeling any guilt over what they've done.
Psychopaths do not care about other people. Not their friends, family, or those they are in a relationship with.
They do not feel pain when they cause emotional or physical trauma toward others. It is like a numbness.
These are some of the glaring psychopath signs and symptoms, that you must not overlook at any cost.
5. Criminal behavior
One of the many signs of a psychopath is that they may have a versatile criminal background.
The lack of empathy and guilt experienced by psychopaths is what allows them to commit crimes without remorse. These crimes may include anything from petty theft to more dangerous crimes like physical or sexual abuse.
6. They are masters of manipulation
Another one of the key signs of a psychopath is that they are extremely manipulative.
While they lack empathy, they are able to understand other's emotions and use this to prey on them. They may use flattery or guilt to get their way.
Playing the victim and gaining sympathy from others is another common aspect of psychopathic manipulation.
A sociopath may also be an incredible public speaker. Their ability to weave an outlandish lie and make you believe them is all part of the charm and manipulation they use against others.
7. Selfish beyond belief
One study refers to psychopaths as "those who consistently exploit others and infringe societys rules for personal gain."
Not exactly friendly, right?
Psychopath is notoriously narcissistic.
Everything has to be about them. They expect to be doted on, entertained, and put their interests before anyone else. In their eyes, they can do no wrong and they will lie like there is no tomorrow to try and get out of tricky situations.
Such selfish behavior can quickly turn to controlling behavior. For example, your spouse may be jealous if you are paying attention to someone else.
This may cause them to isolate you from friends, family, and even your job. They may try and control your physical appearance or take your phone from you to ensure you are paying attention to only them.
Psychopaths are charming, guiltless, narcissists, and often have behavioral problems in their past. If you have checked off one or more of these signs of a psychopath, you may be dating someone with a harmful psychopathic personality disorder.
So, how to deal with a psychopath?
You must not shy away from seeking professional help when you spot the glaring signs of a psychopath in your relationship.
But, if you find dealing with a psychopath in your relationship impossible or detrimental to your well-being, do your utmost to ensure you leave the relationship in the safest way possible.
Share this article on
Want to have a happier, healthier marriage?
If you feel disconnected or frustrated about the state of your marriage but want to avoid separation and/or divorce, the marriage.com course meant for married couples is an excellent resource to help you overcome the most challenging aspects of being married.
More On This Topic
Recent Articles
You May Also Like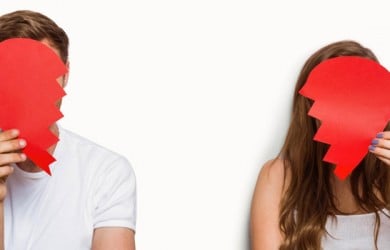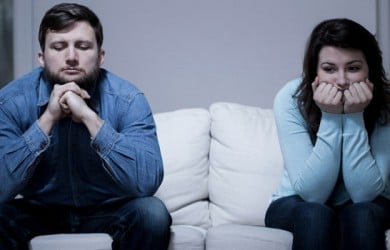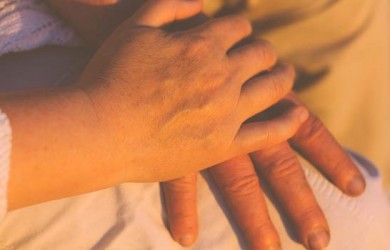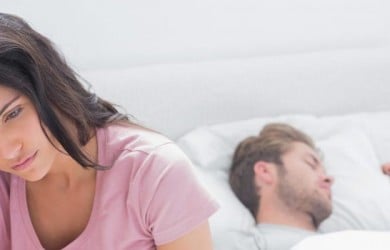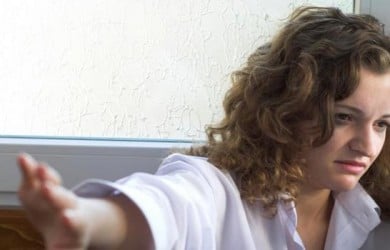 Popular Topics On Marriage Help