8 Self-Soothing Techniques to Overcome an Emotional Attack
An emotional attack can manifest itself in a wave of depressive emotions or in panic and anxiety. Having an emotional attack can be very tricky to manage–it can be very overwhelming for the person experiencing it, and it can be confusing for the people around them.
If you or someone you know who experiences these emotional attacks, here are a few examples of self-soothing techniques that might help regulate these overwhelming emotions.
What is self-soothing?
Self-soothing is the act of regulating one's own emotions.This is an act to distract or ground one's self at the onset of very upsetting emotions.
Self-soothing is very important because it provides a sense of relief to the person experiencing the wave of overwhelming emotions.
While getting emotional support from a loving support system helps in a multitude of ways, finding self-soothing techniques that work for you is just as important as knowing about it. It is even suggested to keep a list of your own self-soothing techniques and keep it within arm's reach.
Here are several self-soothing techniques that you can practice in case of an emotional attack:
1. Make use of resourcing
Among the dictionary definitions of the word, the resource is: "a source of supply, support, or aid, especially one that can be readily drawn upon when needed." This meaning shows us that the supply is "readily available."
Most of the self-soothing techniques that can be found on the internet come from an external resource. However, this one makes use of solely internal processes.
In terms of self-soothing techniques, resourcing refers to accessing our mentally available supply to self-soothe.
Resourcing involves accessing memories that bring good, warm, and positive feelings.
Did you spend a beautiful day at the beach with your whole family when you were little? Or did you have a family dinner where all of your family were there to celebrate your high school graduation?
Memories that are recognized to be good can help bring warm feelings and thoughts that activate the same parts of the brain as when you're eating your favorite chocolate cake.
2. Listen to your favorite song
Coming to work can be a very stressful event–the traffic jam, the stress of preparing the family for their day ahead, Monday – Que horror!
I, however, have observed that listening to my favorite song on my way to work is a perfect way to ease myself of stress and I thought, there must be some science to this.
As a matter of fact, there is!
Listening to music does regulate emotions which were found helpful for people, even to people coping with PTSD.
In a study conducted in Southern Illinois, US veterans underwent music therapy. It helped them manage the distressing effects of panic, anxiety, and depression. In the same study, music was also seen as an outlet or a channel that allowed them to convey feelings that they are having difficulties expressing when using ordinary language.
3. Practice mindfulness
Mindfulness is a psychological process of bringing your senses together to the present moment.
Mindfulness does not require an individual to do so much, learning how to pay attention to your own breathing is already considered to be a mindfulness activity.
Another mindfulness activity that can be deployed at the onset of an emotional attack is pushing your heels down to the ground. This will help bring your senses closer to the present moment instead of being washed away by the intense emotions.
4. Take a 5-minute walk
Walking is an activity that involves the five senses. Having a presence of mind is required to be successful at this straightforward activity, which makes it a perfect self-soothing technique.
This short activity also facilitates in releasing oxytocin, a hormone known as the "happy hormone." Oxytocin facilitates good feelings and relaxation
5. Speak kindly to yourself
Many motivational speakers encourage positive affirmations to attract success. If this can do so much to ourselves to attract success, it is only applicable to utilize positive talks to bring us back to our senses.
When we're under stress, we are more prone to resort to violent talks to ourselves. Our inner critic sounds the loudest. Damaging self-talk such as: "You're a failure" "You're a loser" "You're ugly" are launched by our own brains as if to self-sabotage.
Alternatively, you can use the following self-talks to self-soothe:
"I love you."
"These feelings will pass."
"I believe in you."
Create a list of these positive sentences and keep it where you can see it. This is self-compassion that is easy to practice.
After all, we all should be friends with ourselves, and we can do this by silencing our inner critic and replacing the negative self-talk by positive ones.
6. Use the power of aromatherapy
Aromatherapy is a therapeutic technique that uses the sense of smell to provide relief. If you've been to a spa, you'll notice that they are making use of this technique.
Aromatherapy oils in the scents of eucalyptus (opens up the sinuses), lavender (helps relax the senses; induces sleepiness), are just among the most common aromatherapy scents that these establishments use and this is because of their relaxing properties.
If you find yourself experiencing an emotional attack just before sleeping, it might be wise to purchase a lavender essential oil, spritz it on the pillow, to relax your senses and help you ease into sleeping.
7. Eat your comfort food
Food is considered a 'comfort food' if it brings about happy, warm feelings to the point that it even relaxes you.
Your favorite foods can do this as they can release oxytocin, just like when we're doing a joyous activity, i.e., dancing or having sex.
8. Cry
In the early parts of the cult film, Fight Club, the main character and his friend Bob were partnered together and were asked to cry to each other as a way to release in the therapy session.
As counterproductive as it may seem, crying is among the most effective self-soothing techniques.
Scientists discovered that our bodies resort to crying as a regulatory process rather than just a mere reaction to a stimulus. Among the functions of crying is to provide stress reduction and mood elevation.
These positive self-soothing techniques are suggestions for finding the methods that will help you in times of distress. It's also suggested to keep a journal and monitor which self-soothing technique works best for you under specific situations so that you can resort to it automatically in the eventuality of an emotional attack.
Share this article on
Want to have a happier, healthier marriage?
If you feel disconnected or frustrated about the state of your marriage but want to avoid separation and/or divorce, the marriage.com course meant for married couples is an excellent resource to help you overcome the most challenging aspects of being married.
More On This Topic
You May Also Like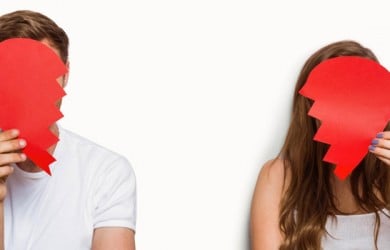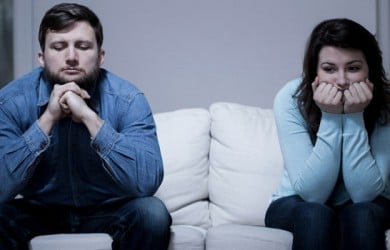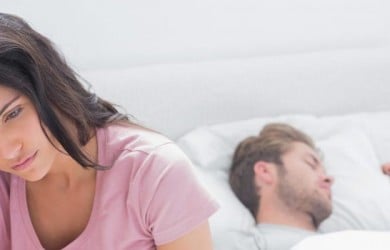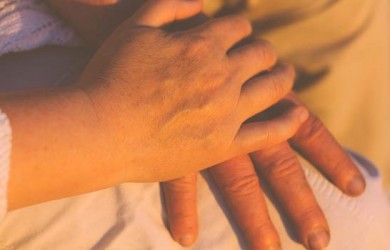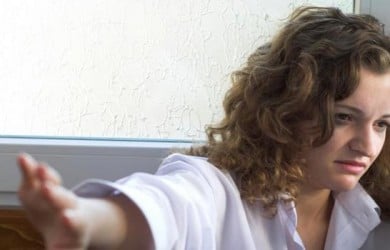 Popular Topics On Marriage Help