What Is the Difference Between Self Love vs Narcissism
The self-love vs narcissism conversation has gone on for a long time. On the one hand, a couple of people believe that you have to be a narcissist to love yourself wholly and embrace every part of you. On the other hand, others believe that there is no such thing as narcissism.
While it may be difficult to say this, both parties aren't entirely correct in their knowledge of what narcissism is all about. For one, there is a clear difference between self-love vs narcissism. While loving yourself is all about appreciating the good things that make you unique, narcissism draws deeply from an inflated sense of self-importance.
One thing is sure, though. By the time you are done reading this article, you will know the difference between the two to be better equipped to live a healthy and happy life full of healthy relationships.
What is self-love?
Self-love is defined as the love of oneself or the regard for one's happiness or advantage. Simply put, self-love is the appreciation that a person has for themself.
When a person has self-love, they celebrate who they are and appreciate every detail that makes them human, even while committing to becoming better people and positively affecting the lives of those around them.
When you take it a step further, self-love also connotes having the right sense of self-esteem. When a person loves themself, they know what is good for them and wouldn't give up their well-being to please others.
Self-love is the basis for every healthy human interaction and the foundation for building strong relationships with other people.
The responsibility of love is yours first and no one else's.
What is narcissism?
This is where the conversation starts getting ugly.
Narcissism is the personality style characterized by the inordinate desire to be loved, appreciated, and doted upon by everyone a person meets.
Narcissistic self-love is mainly characterized by selfishness, the need to be validated by everyone else, and the narcissist hardly pays attention to anything that isn't them.
Also, it wouldn't be entirely out of place to notice that a narcissist would usually have a high and impeccable opinion about themself. From a medical perspective, narcissism is considered a Personality Disorder where the narcissist has an absolute lack of empathy.
Can self-love be narcissistic?
To answer whether or not self-love can be narcissistic, we must start by answering the question, "Is there such a thing as too much self-love?"
The simple answer is "yes." There is such a thing as too much self-love. Once self-love has left the boundaries of reason and has started slipping into the place of disdain for others, an unnecessarily high opinion of oneself, and no empathy, it is safe to say that self-love has become too much.
As a matter of fact, that is no longer self-love. It has quickly degenerated into narcissism. self -love is an important aspect of our lives. However, excessive self-love could be a sign of something much worse.
Where is the line between self-love and narcissism?
Now that we have established that there is a clear difference between self-love and narcissism and have also identified that self-love must be kept within the boundaries of sanity for it to remain pure, the next question you may have right now is "where is the line?"
"The line" here signifies the boundary between too much self-love and a healthy expression of self-love. The line between self-love and narcissism is revealed in how you relate with the people around you, and yourself.
While self-love focuses on helping you know that you are special and gifted in your way, narcissism makes you try taking advantage of the people around you. Self-love is healthy and respects others as well. Narcissism doesn't.
If you find yourself tipping over to the other side of the pendulum and trivializing others to show that you are superior to them, you may want to reconsider your stance.
Then again, self-love is considerate, healthy, and does nothing to make people feel like trash. Narcissism, on the other hand, is the complete opposite of these.
What is the difference between self-love and narcissism?
While it is important to love oneself, you must understand that there is a big difference between self-love and narcissism. In this section of the article, let us examine the differences between self-love and narcissism.
1. Admittance
The first and major difference between self-love and narcissism lies in this word; admittance. Self-love thrives on the understanding that you are enough for yourself and you are all you need for a successful life.
You know that you may not be perfect, but you are a good person, and you focus on accepting every aspect of your life, including those parts you are not so proud of.
Self-love admits that there are flaws in certain aspects of your life.
Narcissism, on the other hand, tries to turn blind eyes to the fact that no one is perfect. When you meet a narcissist, they have a perfect opinion about themselves.
They'll turn blind eyes to their obvious flaws and believe that they are the best at everything, perfect in themselves, and unable to do any wrong.
This is hardly the case as research documented in 2012 revealed that when placed under intense work conditions, the narcissist's performance tends to be underwhelming when compared to the non-narcissist's performance. However, they wouldn't ever see it because they believe they are the best at everything they do.
Related Reading: 

Developing Acceptance Skills in a Relationship
2. Self-love makes you humble
Whenever you want to carry out the self-love vs narcissism check, take some time to check if you are truly humble.
When you truly love yourself and understand that you are just a human with flaws (beautiful flaws regardless), you remain humble and open yourself up to be assisted by others.
True self-love is revealed in how humble you can remain after some time has passed.
One of the facts of narcissism is that narcissists are hardly ever the picture-perfect examples of the humblest people you'd ever meet. You may soon realize that narcissists can be the proudest people you'll see in your life.
Related Reading: 

30 Ways to Practice Self-Love and Be Good to Yourself
3. Handling the spotlight
This is another area where it is easy to spot the difference between self-love and narcissism. A narcissist with low self-esteem will do all they can to keep the spotlight on themself.
If you get into a conversation with them, they may spend the entire time talking about how awesome they are.
The narcissist thrives well under the spotlight. The spotlight must always be on them and shouldn't ever turn over to any other person as far as they are concerned.
A narcissist will fight against anything, and anyone they think is trying to take the spotlight away from them.
On the other hand, the person with a healthy sense of self-love understands that the spotlight cannot always be on them. So, they'll be genuinely happy for people when good things happen to them. They'll congratulate and even celebrate with them as well.
4. Self-esteem
This is another important point of reference as far as the "self-love vs narcissism" conversation goes.
The person with a healthy sense of self-love has great self-esteem that has come from loving and accepting themselves totally and for who they are.
They aren't in a constant battle of trying to hide their true selves from the people that matter to them, and they wouldn't try to put up a front just to impress others.
On the other hand, the narcissist may just be dealing with low self-esteem. In many cases, you may discover that their posturing and boisterous lifestyle stems from deep-seated low self-esteem and the innate desire to be accepted, loved and validated by the people in their world.
Can a narcissist have low self-esteem? The simple answer to this question is "yes, they can."
Related Reading: 

Self-Esteem Makes Successful Relationships
How to build self-esteem? Watch this video for the blueprint.
How do I love myself and not be a narcissist?
This is how to love yourself without dealing with the stress of being a narcissist.
1. Throw perfectionism out the door
While it is great to strive to be good at what you do, you want to erect systems around yourself to ensure that you don't spend your entire life being stumped by the things you could have achieved, but you didn't.
And perfectionism is the king of keeping you in the same place without giving you the needed space to achieve anything worthwhile. When you are focused on being a better person every day, your levels of self-love will improve, and you'd also learn to give people a break as you will begin to see that everyone is a work in progress.
Related Reading: 

How to Avoid Consequences Of Perfectionism On Relationships
2. Celebrate with people
One of the easiest ways to get the narcissism out of you is to learn to celebrate with the people in your world. When good things happen to them, be the first to call them up and show them that you are genuinely happy for them.
Then again, be the one who consciously turns the spotlight to face other people.
When they know that you genuinely appreciate and celebrate them, they will be more likely to reciprocate the gesture, which is one way to build thriving relationships.
3. Self-evaluation is key
You may not know if you are a narcissist until you have taken out time to assess yourself. Self-evaluation is key.
Whenever you get angry at people for excelling and taking over the spotlight, you may want to take a step back and evaluate what is going on inside your head.
The bottom line
Self-love allows other people to thrive and feel respected simultaneously. On the other hand, the narcissist believes that they are the most important person on planet earth.
If you have found out that you are a narcissist, there's nothing to be afraid of. The first step you must take is to seek professional help from certified therapists who would help you unravel what is going on in your mind and proffer solutions to help you get out of that mental space.
You can start your search for competent therapists in your area here.
Share this article on
Want to have a happier, healthier marriage?
If you feel disconnected or frustrated about the state of your marriage but want to avoid separation and/or divorce, the marriage.com course meant for married couples is an excellent resource to help you overcome the most challenging aspects of being married.
More On This Topic
You May Also Like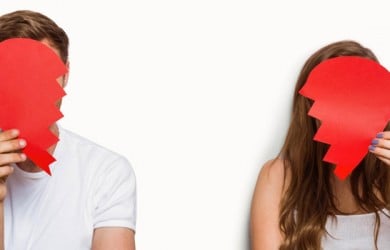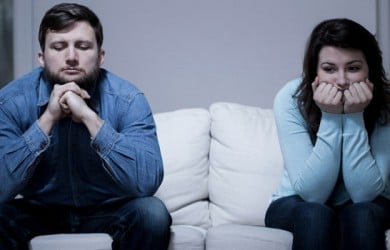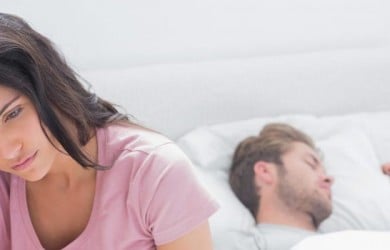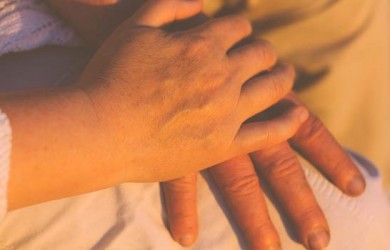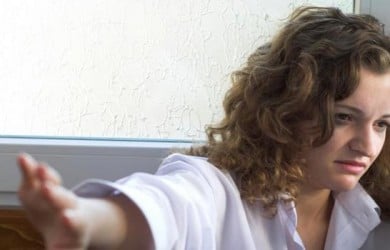 Popular Topics On Marriage Help