7 Hacks to Get Rid of Anxiety
Can you feel your heartbeat quickening in the most unusual way in a nervous situation? Do you feel that extraordinary pressure in every little task? You're probably inflicted with anxiety disorder. You need to realize and accept it in the first place, as this is the first step toward the cure.
Suffering from anxiety is no lesser than a curse. The person trapped in anxiety disorder knows exactly how terrible it feels. Anxiety is a disorder that makes one experience racing thoughts.
If you feel something is pinching you in the back of your mind on a constant note, you're probably suffering anxiety. If you feel elated in one moment, and in the next moment you're down in the dumps, rest assured, you are an anxious person.
These racing thoughts can trigger you to do something unnecessary or even damaging.
Before it's too late, make yourself walk the path towards healing. Know the right ways to get rid of anxiety.
1. Meditate every day for a fixed time
You often get anxious because you let the haunting and stressful thoughts occur in your mind. You allow them subconsciously, so you may not realize it. On an exceptional basis, you might have tried to fight them back, but they bounced back even more strongly. It's because you fixated on what you didn't have to fixate.
That's probably because of your weak ability to concentrate.
Meditation will help you build a concentration level. It will assist you to eradicate the distractions and diversions. You will be able to feel calm from within.
Related Reading: Improve Your Relationship with Mindfulness and Meditation
2. Deep breathing
When you are not feeling up to scratch because those tiny little demons are hounding you, this trick can prove to be a good escape. Inhale and exhale. Take a long breathe and then let loose.
It will bring an end to the evil escapades of those little monsters. It will diminish your chances to feel a certain way in one situation. You are likely to forget what you were fixating on. Deep breathing is a technique requiring briefest time to divert your attention, temporarily.
However, practicing it a lot is not recommended. It might affect the way you normally breathe.
3. Minimize caffeine and sugar intake to a certain degree
Too much intake of caffeine and sugar through tea, coffee, and other drinks is certainly detrimental to anxiety patients.
Caffeine has the ability to arouse nervousness to a mounting level, and therefore it is not a friendly intake for people with panic disorders and anxiety disorders.
Caffeine can be switched with green-tea and herbal drinks. They will keep your mood lightened, and you will remain stress-free.
4. Workout
Working out either in the gym or at home can be largely fruitful to anyone suffering anxiety. You can sense anxiety relief even after a lengthy period of the workout. Physical exercises don't just improve fitness standards, also prove to be hugely beneficial for mental health.
Remember your mind and body are interlinked. When you train your body to be healthy, you inspire your mind.
5. Acquaint with people
Now the biggest challenge for anxiety patients is to socialize and acquaint with people. Being an anxiety sufferer, you feel an unseen wall between you and others. You find it utterly difficult to communicate.
Though, you cannot afford to be isolated. You will have to therapize yourself to acquaint with the community. If you feel the fear, you can practice talking to yourself in front of the mirror.
Due to that sudden rush in mind, people with anxiety stutter while speaking. You can get over stammering and stuttering with this.
6. Stop being counterintuitive
One big challenge for anxiety patients to cope with is self-doubt and counterintuition. There is this lack of decisiveness in such a person.
One moment, something nice flashes across your mind; and the other moment, you begin doubting if it is actually nice. A person with anxiety is always standing on two boats.
In such a situation, you need to come over the second thoughts that divide your focus. Whenever you feel like you can't control the occurrence of thoughts, just start breathing long and deep.
7. See a therapist
No man is an island, we all are dependant on one another. No matter how good of a fighter you are, you can't be one man army in this case. You would need a helping hand to conquer anxiety.
After all said and done, consulting a therapist can be a winning shot.
You will feel eased out after getting a therapy session or two. A positive change could be noticed on an earlier stage. However, it would take time and efforts to get over it. The finishing line is not so near.
Related Reading: How Seeing a Therapist Can Improve Your Life
Share this article on
Want to have a happier, healthier marriage?
If you feel disconnected or frustrated about the state of your marriage but want to avoid separation and/or divorce, the marriage.com course meant for married couples is an excellent resource to help you overcome the most challenging aspects of being married.
More On This Topic
You May Also Like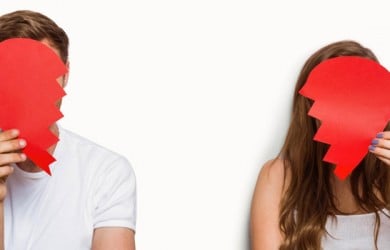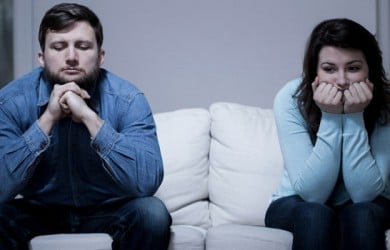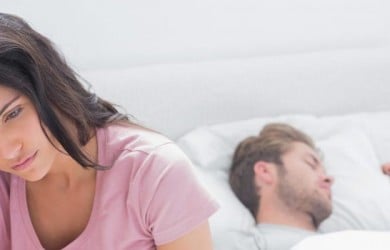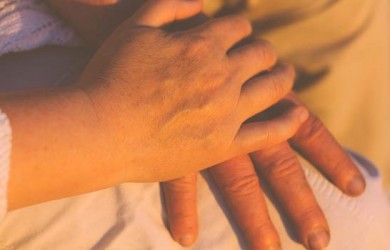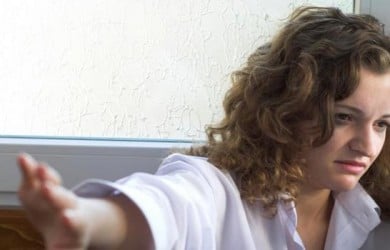 Popular Topics On Marriage Help