Psychiatrist vs Psychologist – The Difference
Most people aren't certain of the difference between a psychiatrist vs psychologist, and who to approach in case of a need. It's often difficult to distinguish which profession does what and you might feel lost, especially if you just want someone to help you get through a rough patch. This article will make it finally crystal clear who's who, and also add another category to the list – a psychotherapist. This way, if your marriage or anyone in your family is in a crisis, you'll know exactly where to search for the kind of help you might need.
101 on Psychiatry vs Psychology
Let's make the most obvious difference clear right away. A psychiatrist is actually a medical doctor, it's someone who had studied medicine, and then specialized in psychiatry. A psychologist didn't go to a med school. Instead, they studied psychology, a completely separate school. Now, these are the most basic technical questions regarding the difference between the two professions. Now let's see what that means for you.
First of all, another technical matter is the fact that psychologists cannot prescribe you with medicine.
They do possess knowledge about the effects of medication that is prescribed to treat psychological disorders, but to what extent, it depends mostly on the individual psychologist. But they do not have the authority to give you medicine – if they consider you should be prescribed medication, they will refer you to a psychiatrist.
In clinical settings, a psychologist is usually involved in the diagnostic process and will give you psychological tests to determine the exact nature of your troubles.
Moreover, not all psychologists deal with mental disorders – most are specialized in other non-clinical areas, such as marketing, social psychology, developmental psychology, etc.
Ideological differences between the two professions
The fact that a psychiatrist went to medicine largely dictates how they'll approach the question of the human psyche. They're inevitably tied to examining the pathology of the human mind, and they do it mostly from a biological standpoint.
Psychiatry searches for genetic predispositions for different conditions, and whenever they seem to find a possible neurological explanation for some condition, they will always prefer it more than any other. Moreover, a psychiatrist will always focus on pathology, rather than on someone's healthy potentials to cope with life troubles.
On the other hand, a psychologist didn't spend years of study focusing on diseases and pathology. Psychology is much more focussed on human potentials, in healthy capacities of a human being, in psychosocial factors of overall human experience. Therefore, when a psychologist sees a client, even when there's a diagnosed mental disorder, they will approach the individual as a whole. A psychological position is much more empowering, in essence.
Psychotherapists
Finally, there's the third profession, one that usually causes the confusion among laymen. Were it not for psychotherapists, people would have a much easier time figuring out who they should go to when they have some problems.
Let's keep it simple – both psychologists and psychiatrists can be psychotherapists.
So can other professions if they undergo the additional schooling for a psychotherapist.
In other words, if a psychologist or a psychiatrist wants to treat disorders that they diagnose, they cannot do so without the additional years of study for a therapist.
Furthermore, a psychotherapist also does not only see people who have a mental disorder. They have clients among perfectly healthy individuals who are experiencing difficult periods, crises or simply want to improve the quality of their lives.
Psychiatrists, psychologists, psychotherapists, and marital problems
All of this can be useful when you feel that your marriage could use some help. Or, one of the family members. That is, you now know that you wouldn't seek a psychiatrist if you merely want to learn techniques how to communicate better with your spouse, whether you believe there are communication problems, or you just want to find ways to connect on a deeper level.
Similarly, if there's infidelity in your marriage, you should definitely consider couples' therapy. In this case, a psychotherapist will assist you and your spouse in finding new ways to resolve problems, to verbalize everything that was in the roots of the cheating spouse's behavior, as well as the cheated-on spouse's reactions.
Nonetheless, since infidelity can cause severe emotional problems, at times medication would be advised, so a psychiatrist will get involved.
In any case, a marriage crisis often calls for outside professional help. Every marriage hits a rough spot from here and there. When you consult a professional to help you learn the skills of good communication and expressing emotion, every future predicament in marriage will be resolved with greater ease and know-how.
Share this article on
Want to have a happier, healthier marriage?
If you feel disconnected or frustrated about the state of your marriage but want to avoid separation and/or divorce, the marriage.com course meant for married couples is an excellent resource to help you overcome the most challenging aspects of being married.
More On This Topic
You May Also Like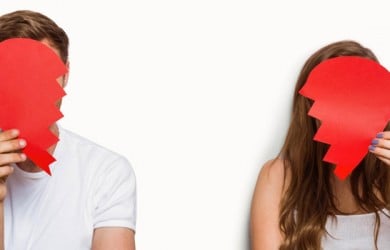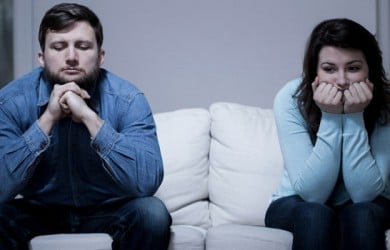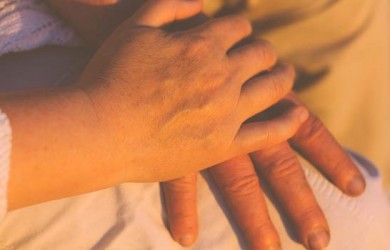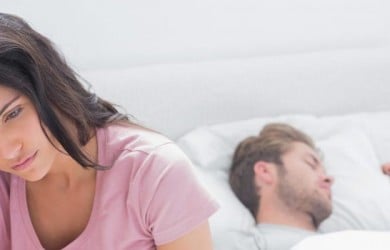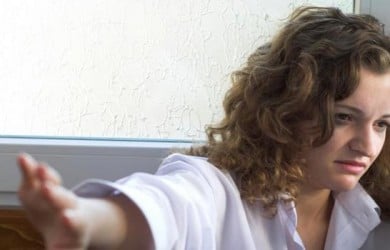 Popular Topics On Marriage Help