Passive Aggressive Behavior Traits

Let's make one important thing clear before we even start this article; we are not implying that having passive-aggressive behavior makes you a bad person, not at all. But it does mean that if you have passive-aggressive traits, you can make others around you uncomfortable.
You might also sabotage your dreams and goals because of your behavior. And well, life would be much more joyful for you if you could deal with your issues, adjust your response, and learn how to express yourself appropriately.
Don't shoot the messenger; we all have our crosses to bear. But if you are concerned over whether you might demonstrate passive-aggressive behavior, check below for some of the passive-aggressive symptoms and then, all you need to do to correct them.
To correct the patterns, it's vital to notice that you are engaging in passive-aggressive behavior and then rectify it to enjoy a more fulfilling life.
How to identify passive-aggressive behavior
When you notice symptoms of passive-aggressive behavior, ask yourself what caused you to react or behave that way? Could it be because you were angry or felt defensive (insert any other emotion) at a comment made or situation, and if so, why?
What caused you to be angry, and why? Or did you behave that way on autopilot?
Noticing these things helps you to either realize that you need to process some repressed emotion or maybe change some limiting beliefs.
It can also merely highlight that you have a behavioral habit that needs tweaking. This can be easily done by correcting the behavior as you notice it – your mind will catch on quickly and adopt your new practices if you become consistent at it.
Here are some (but not all) signs of passive-aggressive behavior:
Hinting
You want things, but you don't ask for them directly; instead, you might hint by saying wistful stuff about the things you want.
For example, somebody at work has a new handbag, and you say that's a lovely handbag, I wish I could get one, but I just don't earn enough money.
This form of passive-aggressive behaviour will make the recipient feel guilty or bad for having such nice things (or whatever it was that you were being wistful about).
Double handed compliments
Jealousy, frustration, or a lack of understanding can sometimes be behind the double-handed or backhanded compliments. This form of passive-aggressive abuse makes you look rude because the statement was rude.
Your friend might have a certain charm about them, and you might say, you are always funny when you say silly things like that. Or even, 'why do you always do that?'.
Or, a friend has a new car, and you might say it's 'good for the budget' and then start to talk about how the next car up on the scale of prestige is so powerful. These are typically passive-aggressive behaviors in men.
Ignoring people or saying nothing
Some passive-aggressive abusers use silence as their tool. They might not breathe a word, leaving an uncomfortable silence. But their energy and expression might be speaking volumes.
Similarly, you might not return a call, or make somebody wait longer before you speak to them. This occurs commonly after an argument.
Sure we all need space to cool down, but to not talk to somebody for hours without even saying you need time is passive-aggressive. And, these characteristics of passive-aggressive people are difficult to point out at the inception.
Putting things off
If you find yourself putting off doing something because you don't agree, don't want to help the person involved in whatever you are doing, or are frustrated about something.
Stop and ask yourself is this a form of passive-aggressive behavior because it might well be!
Keeping count

If someone misses your birthday, you miss theirs or make a big deal out of it.
If somebody said something that you felt offended by months ago you don't let them forget and you make them pay for it tenfold.
You might seek to punish people for things you think they have done, but you don't stop. If you initiate contact with someone, you'll expect them to initiate contact the next time, or there will be a problem.
These are all forms of passive-aggressive behavior in relationships.
Leaving people out or talking behind their backs
This is one that many people might have gotten into at some point either deliberately or because they were unwittingly colluding with passive-aggressive behavior.
These are typically passive-aggressive female traits!
But if you are talking negatively behind someone's back, or intentionally leaving them out (discreetly or otherwise), or even if you are saying or thinking nice things behind someone's back but would walk over hot coals before you'd tell them to their face – these are all examples of passive-aggressive behavior.
Skipping the praise
Not praising someone where it's due, not being happy for somebody's success, and letting them know somehow are all examples of passive-aggressive behavior in relationships.
If you are competitive, it's ok to be upset that you lost out, but it's passive-aggressive behavior if you let the person you lost to feel your pain deliberately.
Watch this video:

Sabotaging
Ok, so this form of passive-aggressive behavior is more extreme. Still, if you set anybody up for problems, disappointment, if you don't tell people where the party is at deliberately or don't advise them of a change in deadlines, then you are sabotaging, and that is passive-aggressive.
Now that you know the glaring signs try to gauge if you are trapped in a passive-aggressive relationship.
If you have passive-aggressive partners, don't get into the hurry of pointing it out to them. Passive-aggressive people might not take the blame game in the right stride.
If you want your relationship to continue and get better with time, you need to open up the lines of healthy communication. You can try telling your partner how adversely you get affected and how their behavior is detrimental in the long run.
Do not expect dramatic changes. But, it is certainly possible to work on passive-aggressive behavior. You can also take professional help from counselors or therapists to work on negative behavior traits.
Share this article on
Want to have a happier, healthier marriage?
If you feel disconnected or frustrated about the state of your marriage but want to avoid separation and/or divorce, the marriage.com course meant for married couples is an excellent resource to help you overcome the most challenging aspects of being married.
More On This Topic
Recent Articles
You May Also Like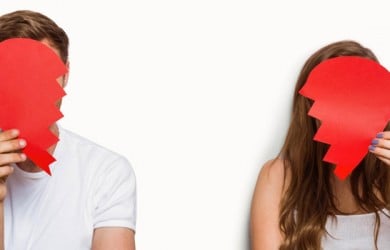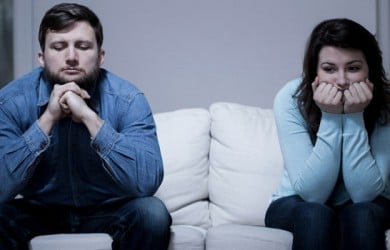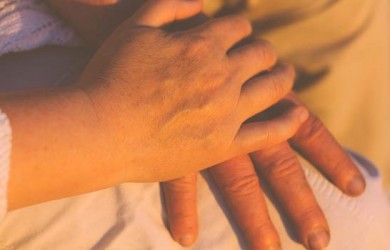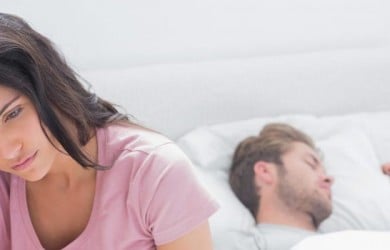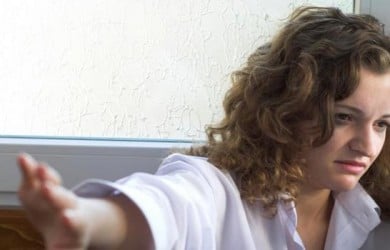 Popular Topics On Marriage Help