Parent's Guide to Recognizing Teen Depression and Suicide Risk
Teen depression and suicide have reached an all-time high. Parents, teachers, and mental health professionals are increasingly aware of how these mental health issues impact young adults.
To recognize the teen depression symptoms and signs of suicide risk in teenagers, it is crucial to help your teen in all possible ways. A seven-year study in Utah found a significant rise in the number of suicides and suicide attempts among young people.
According to the report, "though many risk factors play a role in suicide, suicide is something we can all work together to prevent. A trained therapist can help teens and children cope with overwhelming emotions, stress, depression, and anxiety."
However, it may be difficult to distinguish between depression and the regular hormonal changes that are taking place during adolescence. This ambiguity is why is it vital to refer to a certified parent's guide to teen depression
Teen Suicide: Learning to Recognize the Warning Signs
If you have been wondering, how to help your depressed teenager, the first step is to watch out for the following signs and symptoms of teen depression.
1. Loss of interest in school or family activities
One of the most common signs of depression is that your teen has begun to spend less time with friends and family members.
Perhaps your teen is displaying more anger or irritability when you express an interest in them. These outbursts may signal that you are too critical or that they feel you are expecting them to behave a certain way.
Avoiding interaction may be to avoid these issues, as well. Your teenager may already have a feeling of low esteem, and any sign that you are criticizing or showing disapproval may exacerbate the situation.
Pay attention to the length of time that you notice the change in behavior, how this new behavior differs from the normal, and how serious the problem appears.
Melancholy that continues over some time should be of concern.
2. Harming self by cutting or burning
Self- injury may not always be a prelude to suicide, but it is a definite cry for help.
The emotional pain or frustration usually serves as the root of self-harm, and it is vital to try and understand the underlying causes of this action.
If you see scars and other signs of self-harm, confront your teen in a supportive, loving manner, not one that attacks them for hurting themselves.
3. Target of bullying
It is natural for most people to want to "fit in."
Especially crucial to teenagers is the need to "be like" their peers, and they are not comfortable when they are not.
Bullying may result from something as simple as being the smartest student in the class, or more critically, being harassed for their sexual orientation.
Whether it is face-to-face or online, the consequences can be devastating.
4. Loneliness
While social media is not necessarily to blame, it does contribute to the amount of isolation that teens feel.
Rather than physically engaging with others, texting, computer gaming, Facetiming, and other social media become the primary means of communication.
Parents who monitor their child's social media may be able to head off problems by knowing what their kids are doing and sharing on social media.
5. Heredity
Any discussion about depression should also give some focus to the hereditary aspect. Genetic influences may contribute to suicidal behavior.
Personality disorders that run in a family, and psychiatric maladies, such as bipolar disorder, schizophrenia, and alcoholism, amplify the risk of suicidal behavior.
Being proactive and understanding family mental health history can significantly reduce the risks depression poses. At the very least, this information can help to gauge how the need for professional help.
6. Suicidal tendencies
Suicide is a permanent solution to a temporary problem.
If your teen jokingly talks about suicide or is actively looking for ways to kill themselves, such as by procuring a weapon or pills, take it seriously and act immediately.
Adults may have a better emotional grasp to take steps to mitigate the pain that is causing them to consider suicide. However, teenagers possibly have not learned those coping skills yet.
Certainly, this is not to say that adults do not commit suicide, but only that they have more experience managing painful emotional, social, or physical concerns.
What most suicide victims want is to get relief from whatever the pain is. If you can understand the influences of your teen's depression and help to alleviate their suffering, your teen may realize that he or she is not alone.
Assistance may require taking them to a therapist or intervening with a personal experience. However, it may help your teen identify with the situation and recognize that other people have gone through the same thing and have come through it relatively unscathed.
Showing that you care can be powerful, especially if the teen feels unloved or unwanted.
Often, family dynamics will cause undue concern. These concerns can grow, especially if your teen feels that they are responsible for something as serious as a divorce, or if he feels worthless.
Be conscious of significant changes, such as wanting to be alone, showing disregard for their appearance, sleeping more or less than average, and eating more or less than usual.
Responding to signs
If you suspect the person is severely depressed, say something.
Do not be concerned about the possibility of anger; be bold and start a conversation which shows that you are concerned. Ask specific questions and speak encouragingly so that they know that you care.
Your tone and manner will convey the depth of your concern.
Do not try to downplay the problem. Let your teenager know that you are sympathetic and want to help them through it. Encourage them to open up to you or to someone else whom they trust.
Excessive stress or other emotional pain may be at the core of the problem rather than a mental illness or psychotic episode.
Listen to what your child says. Do not interrupt with your interpretation of what they mean. Allow your teen to vent freely and encourage them to do so.
Be patient, kind, and non-judgmental. Try to be uplifting and help your teen see that these feelings of depression will go away and that his or her life matters.
By no means should you argue or lecture them. Show that you care enough to make sure they get the help they need. If necessary, consult a mental health professional trained to handle depression and who can facilitate the process.
Psychological counseling and medication may help ease some of the anxiety caused by hormonal changes, school, and peer pressure.
Treatment can be a long-term commitment but having a third party in whom they can confide may be the turning point. Not having to face judgment or expectations of family, peers, or teachers can provide a way out for many teens.
A professional can help identify changes that may be significant.
Finally, Interact with your teen as a teenager, not as a small child.
For example, older children should not have the same bedtime as their younger siblings. Expect more responsibility and accountability as they grow.
Developmental matters may create more pressure and cause conflicts for which neither party understands the reasons.
Things parents can do to prevent suicide
Don't wait for depression to blow over.
You may feel helpless and wonder what you can do. Honestly, you may be the last person to know that your child is having problems.
If there is not a suicide prevention program at the school, start one. Educators can be a valuable source of information and identification.
Your child's friends may feel more comfortable approaching a teacher or coach to report a problem rather than coming to you. Your teen may also feel more at ease discussing concerns with the teacher.
When your teen summons the courage to speak to you, or a teacher or classmate brings it to your attention, do something about it immediately. Waiting to see if it "blows over" may be too late.
Share this article on
Want to have a happier, healthier marriage?
If you feel disconnected or frustrated about the state of your marriage but want to avoid separation and/or divorce, the marriage.com course meant for married couples is an excellent resource to help you overcome the most challenging aspects of being married.
More On This Topic
You May Also Like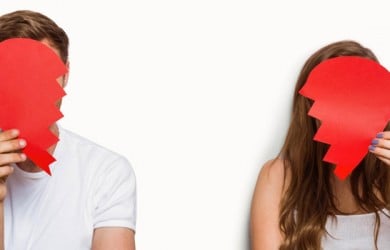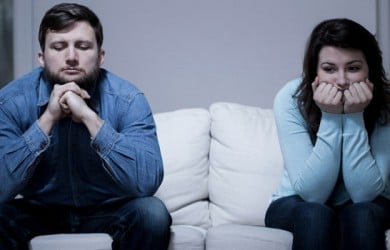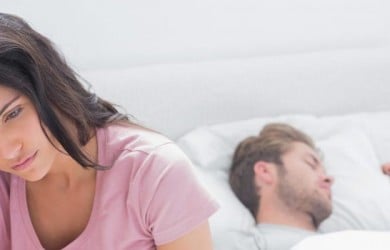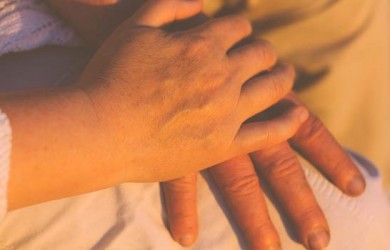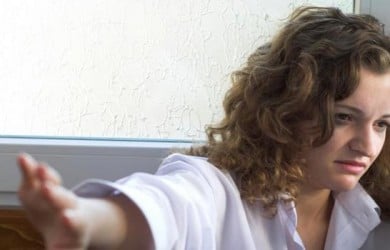 Popular Topics On Marriage Help