Jeopardizing Outcomes of Narcissistic Parenting
Since time immemorial, we have placed our parents at the upper pedestal of love and respect. We follow their shadow and choose to agree to everything they do, accept every action they take without having a counter opinion on any of them. We believe they can be never wrong and think they know everything. But all parents are humans and can have flaws.
As we grow up, we realize they just know enough, not everything, that they are respectable and responsible but lack one or the other thing. However, this doesn't come in the way of good parenting.
Things become serious and invite discussion when they are narcissistic. Narcissistic parenting can bring harm to the upbringing and change the way a child or adults of narcissistic parents sees the world, their parents, or themselves.
Narcissism in its true sense highlights self-obsession and talks about the desperate need for admiration and acknowledgment. It is an inflated sense of self and this mental condition seeks self-importance,
Narcissistic parenting means being predominantly self-obsessed and think of themselves as superior to their children. Such parents have a psychological tendency to consider the success of their offspring as a threat.
Moreover, some traits of children of narcissistic parents are that they become manipulative and neglect their kids ignoring their well-being and development.
Narcissism on point
Narcissistic parenting has a tendency where parents force their wills and wishes upon their children.
The effects of having a narcissistic mother or father are that the decisions and interests of the off-springs are often ignored and neglected.
The long term effects of narcissistic abuse are that the children might have to take up professions that their parents want them to pursue even though the child may have no interest in the field.
Identifying narcissistic parents

It becomes annoying at times to observe narcissistic parenting where the couple competes with their own kids. Compliments like "You are as smart as me", "I still look more beautiful than you" symbolizes narcissistic parenting.
They become jealous of their children and do not support their progress and prosperity wholeheartedly. This is because of the fear of being less successful than their own off-springs. The effects of being raised by a narcissist are that children might get traumatized with such conduct and lose confidence.
Being manipulative, parents with PTSD narcissism or narcissistic parenting put on huge social pressure on their children. Sometimes, they tend to feel ashamed of their children and consider them as a threat to their social well-being.
They compare the credentials between siblings or other children. The effects of narcissistic parenting due to this undue pressure leads to their children losing individuality and self-esteem.
Instead of being an empathetic pillar for their children at the time of crisis, they consider the child as a burden and disgrace to the family. All of their thought processes and mentality revolves around their own social prestige and mental peace, completely ignoring the mental wellbeing of the off-springs.
Children: The victims of narcissistic parenting

The effects of living with a narcissist are that narcissistic parenting inculcates negative emotions among the children.
Children turn out to be socially insensitive, arrogant, and egoistic in their future.
The effects of narcissistic parents can also be contrary. Children might also lose self-confidence and self-esteem when they do not receive proper reinforcement and rewards. They lose self-worth and the zeal to excel gradually fades away.
Many times, the children can become socially and emotionally detached from their parents leading to tension and turmoil between them. It also leads to troubles in the family dynamics.
How to deal with narcissistic parenting
If you have experienced narcissistic parenting, it's never too late to choose to start your healing process and setting the boundaries. The effects of narcissistic personality disorder can be grave, especially if parents have it.
As an offspring, you cannot avoid them. So, help yourself with the right process to avoid long term effects of living with a narcissist:
It is important that you educate yourself about narcissism. Read resources about narcissism and try to find help. Learn about the influence of living with a narcissistic personality.
If you are experiencing narcissistic parenting, you must try to talk to your parents and find a middle ground of mutual understanding. You should also try to discuss it with the family and in the end, protect yourself from the influence.
At times, you might slip into a self-blame mode or try to hurt yourself. Such an environment can lead to self-destructive behaviors. Under all circumstances, try to seek help and support from your closest friends. Look out for a therapist to help you deal with the situation.
If you are on the receiving end of narcissistic parenting, you might feel confused about your feelings or empathize with your parents. At times, you might just hate being around. Such feelings are okay.
Try to honor your emotions. If you feel like you can stick around them without hurting yourself, do that. If you want to cut contacts, feel free to do that too.
The need of the hour
Social condemnation of such traits among parents is essential. Such parents need to identify those undesirable attributes among themselves and seek professional help. Counseling and self-introspection become inevitable for such parents.
The video below talks about Narcissistic Personality Disorder. Dr. Ramani says why it is important to talk about narcissism.
A narcissist parent will never be able to give unconditional love to children. Identifying the adverse consequences on family dynamics, children's growth, and social life are important when parents exhibit narcissistic traits. So, you need to find a way out. Control and take action to protect yourself accordingly.
Share this article on
Want to have a happier, healthier marriage?
If you feel disconnected or frustrated about the state of your marriage but want to avoid separation and/or divorce, the marriage.com course meant for married couples is an excellent resource to help you overcome the most challenging aspects of being married.
More On This Topic
Recent Articles
You May Also Like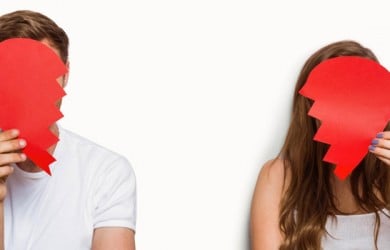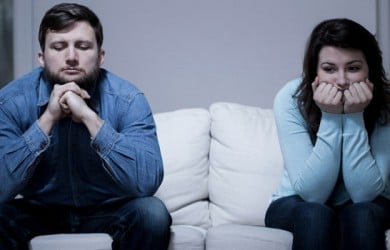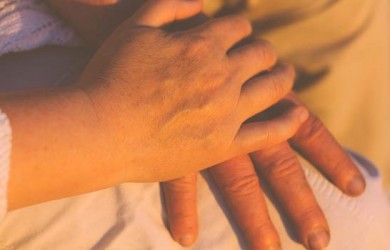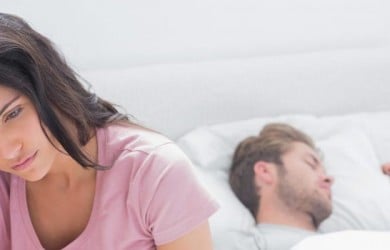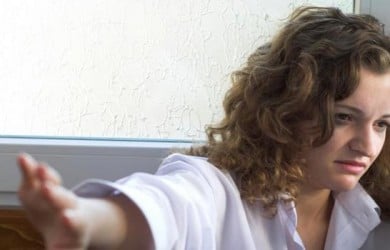 Popular Topics On Marriage Help