What's Borderline Personality Disorder & How to Help Your Spouse
The honeymoon is over. The masks have been removed. You and your partner have dropped all pretenses. Some of the traits you found endearing in your partner in the early stages of your relationship have been excavated and exposed to be Borderline Personality Disorder.
What is Borderline Personality Disorder (BPD)?
Unlike Bipolar Disorder which it is commonly mistaken for BPD, because of the misconception that the main symptom of Bipolar is unpredictable mood swings. Bipolar is organic or biological and is a result of a chemical imbalance in the brain.
The Bi in Bi-polar relates to depression and mania.
Borderline Personality Disorder and other personality disorders are created by a set of circumstances or rather a reaction to a traumatic or series of traumatic events. Recently there has been some research that suggests Borderline Personality Disorder has been passed down from a previous generation.
At the core of BPD is an inability to regulate emotion, fear and inability to trust.
The symptoms range in severity. You may have just witnessed your partner have a complete temper tantrum that would have out done a two-year-old, simply because you didn't respond to a text and came home from work late. Maybe you stopped for groceries, met a friend for a drink or your car broke down. The response is catastrophic.
A person without BPD might be annoyed but they would consider all the possibilities first. Did the phone die? Did my partner text me and I didn't get it? Did my partner get stuck at work? Did an emergency occur and my partner will call me if it is appropriate?
A person with BPD reverts to fear and mistrust
There is no processing of what else could have happened.
Perhaps they recall the initial event that led to this thought process. When she was 10 years old, her father told her, he was coming to pick her up but never did and he never called to tell her he wasn't coming. He simply never showed up. Maybe this happened a few times or maybe it happened one time and the father died. Regardless, her fear was created.
How can you help your partner?
This behavior is not meant to control your movements, it is driven out of fear.
Ask yourself, is it harming me to let my partner know I am ok and that I have left work or wherever you are? If it helps your partner to feel less anxious can you compromise and let them know you are ok and that you are going to be late? What if your partner was doing something you felt fearful about and you couldn't get a hold of them?
Living with someone who has Borderline Personality Disorder is like living in a state of constant hypervigilance.
You could make a statement the previous day and your partner will laugh. If you utter the exact same words the very next day, you could easily be met with a violent response. It makes it difficult to know how to be helpful when one day you have the right medicine and the next day it doesn't work.
Manipulative behavior takes over
As the person living with BPD, behavior manifests in ways that seek validation, attention and reassurance in order to feel loved. When they don't get it or don't feel like they are getting it, manipulative behavior takes over and plotting begins. This may manifest as talking to other men or women, cutting, threatening suicide or homicide, ending the relationship, etc.
Living with someone who has Borderline Personality Disorder is emotionally, mentally and physically draining.
When attempting to help your partner, look for an unmet emotional need. If you are getting the silent treatment or being told, "you should just know", both of which are characteristic of BPD behavior, think back.
It is likely you heard the words "you never" or "we never" in the previous weeks. Yes, your BPD partner believes you to be psychic and expects you to just know.
As the partner of someone with this diagnosis, you are likely exhausted with trying to figure your partner out. What do I say? How do I say it in a way that won't upset them? How do I live my life and not have to suffer for it?
You have two options
You can end the relationship, or you can understand that there is a solution if you are open and committed. People who suffer from BPD need transparency and honesty.
If you can't or won't do that. Stop now.
They need to know you will not abandon them as so many before you have. Yes, that means they may text you repeatedly or call you to check in and expect a response. They might ask weird questions or engage in behavior you feel is controlling.
If you plan to stay in the relationship seek support of your own. It is easy to fall into the trap of responding negatively and exacerbating the situation.
There are many online groups available. A therapist would be recommended to help you understand the situation and listen in a non-biased setting.
For many people with BPD, they don't know they have it.
The typical response is "I have always been like this". If you are a poor communicator, it is time to learn some skills. Talk to your partner, help them understand your needs and let them know you are willing to support theirs.
Share this article on
Want to have a happier, healthier marriage?
If you feel disconnected or frustrated about the state of your marriage but want to avoid separation and/or divorce, the marriage.com course meant for married couples is an excellent resource to help you overcome the most challenging aspects of being married.
More On This Topic
Recent Articles
You May Also Like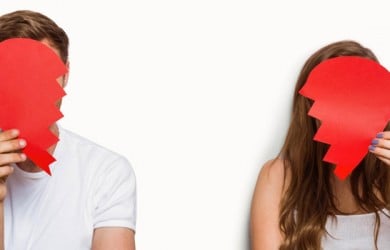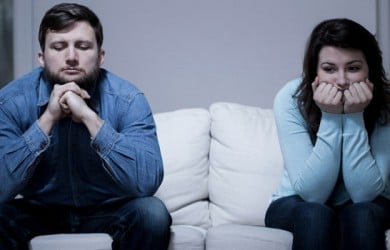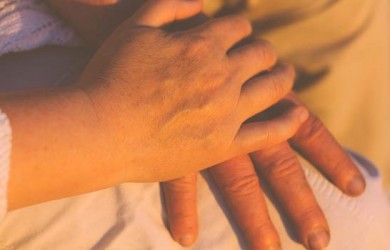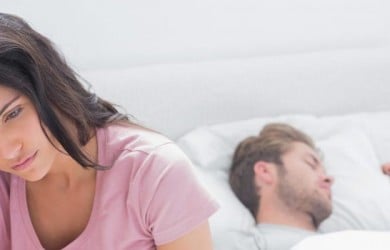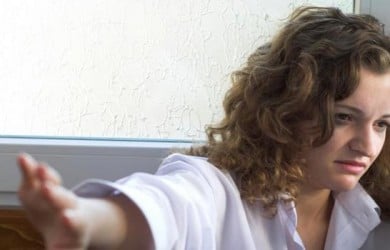 Popular Topics On Marriage Help