How Do Children of Narcissists Turn Out?
It is said that the secret ingredient to every relationship in life is always love, but sometimes love alone is not enough.
Love transcends into divine self only when fueled with an adequate blend of resilience, empathy, courage, and care.
Love is the hallmark of parenthood, which serves as the foundation for nourishing children in order to grow them into sane individuals who are capable of taking responsibility for their actions and growing into productive citizens of the society.
It is believed that the children of narcissistic parents often suffer from an emotional breakdown, low self-esteem, and mental trauma. Still, the truth is that such children being raised by narcissists are acquainted with the unbelievable potential of resilience as well.
Children of a narcissistic mother or father are equipped with the art of surviving the challenges and beating the odds even in dysfunctional situations.
We can be 'swallowed whole' by the person we love.
The narcissist parents
Narcissists are equipped with a considerable sense of arrogance, admiration, self-praise, and excessive pride. Therefore, they tend to be authoritative parents who live in their deluded world of perfection.
They can be tricky to handle. Thus, children of narcissists need to be highly skilled in smoothly dealing with adverse conditions.
Effect on children
Children of narcissists are the product of childhood trauma, used to toxic love.
They live in their little frightening alienated world. Frequently, they perceive all people as artificial or mean just because they have to face narcissists in their routine life.
Such children should squeeze in some time for meditation, exercise, and mentally healthy activities which can cement their traumas and heal them.
Defining characteristics of narcissists
Being served with conditional love throughout life builds up specific distinguishing characteristics in children of narcissists. Let's look at the traits of children of narcissistic parents:
Fear of intimacy
People around narcissistic crave for closure and fulfilling relationships, but their past events prove to be a considerable hindrance in their relationship life. Growing up with narcissistic parents means they yearn for perfect partners, but at the same time, they are fearful of intimacy.
Taste for toxic people
The child of narcissistic parents may be fortunate enough to engage in a relationship with someone who respects and values you.
In most cases, they are more likely to be emotionally wrecked on some level of their consciousness. So, they develop a liking for toxic social predators, which account for their damaged relationship experiences, making them less prone to attachments.
Self-destruction
Self-destruction
People surrounded by narcissists develop self-destructive coping mechanisms.
They grieve their past by living in the danger zone, engaging in challenging activities, or being open to threats. Meanwhile, they learn the art of negotiation, conflict resolution, and the art of rescuing themselves.
Strength
Children of narcissists have high inner strength. Having to handle their emotions since childhood, they are self-dependent and do not look out for support in times of crisis. Contrary to this, they rely on themselves and face all odds on their own.
This shows the strength of their character and the ability to face challenging situations bravely.
Parentified children
One of the effects of narcissistic parents is their children's happiness, and life revolves around their parents or others. That means that such children have the characteristics of a caretaker, mostly for their siblings and parents.
However, parentification has negative impacts as well. The child might have a sleeping disorder, depression, loss of self-esteem, and so forth. Such children grow up to be into relationships with people who have needs like a workaholic alcoholic etc.
Guilt
Such children are aware of the people around them and are conscious of their actions. They fear they might hurt someone and are mindful of all their actions. Since childhood, they learn to put forth the needs of their parents before theirs.
Therefore, they grow up the same way, putting others' needs before their own.
Social awkwardness
Being a child of a narcissistic mother or father means you are most likely to be socially awkward because they express themselves in a way that others perceive them anything but narcissistic, unlike their parents.
That is why they trample in gatherings and feel a need to clarify their intentions and social interactions. They are simply afraid that they might be a narcissist themselves.
Givers by nature
Such adult children of narcissistic parents are wired with immense unrecognized potential. They are talented and socially robust beings because they are used to even tough situations in their routine family lives.
They give their 100% attention, time, and effort to things they work on and try to be an epitome of positivity.
Journey to healing
On the bright side, children of narcissists are remarkable warriors and fighters.
In the video below, Jerry Wise discusses how adult children of narcissistic parents can be emotionally enmeshed with the narcissist in their life, to the point that they feel they have no power to break free and become self-differentiated. In this video, Jerry explains how children can take back their power and achieve freedom from their narcissistic family members.
Such children of narcissists do not give up easily. As a trauma and abuse survivor, they are open to pave new paths for their healing journey. They may be addicted to certain habits to cope with adversity; however, they are fighters by nature; they value the struggle and try to be empathetic with others.
Share this article on
Want to have a happier, healthier marriage?
If you feel disconnected or frustrated about the state of your marriage but want to avoid separation and/or divorce, the marriage.com course meant for married couples is an excellent resource to help you overcome the most challenging aspects of being married.
More On This Topic
You May Also Like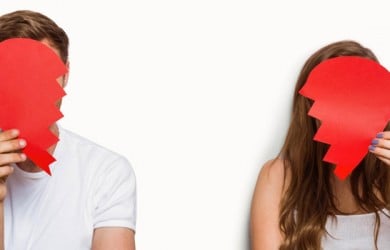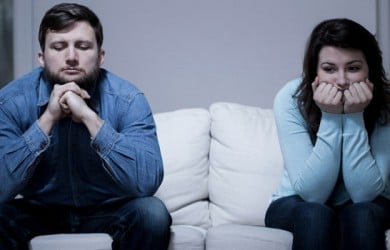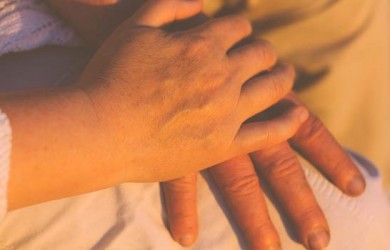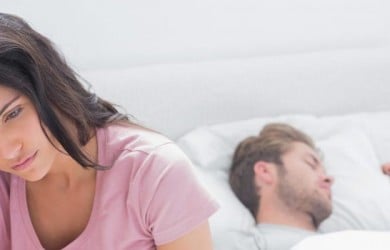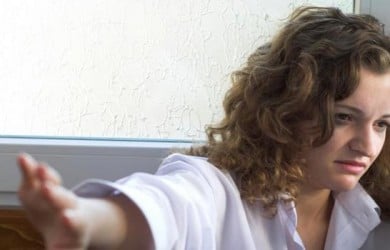 Popular Topics On Marriage Help