All You Should Know About Having a Narcissistic Mother
Growing up with a narcissistic mother has the potential of leaving lifelong consequences for the child. Although every mother-child relationship has narcissistic elements to it, as we will discuss, there is a difference between this normal psychological process and pathology.
A narcissistic personality disorder is a psychiatric diagnosis, it's not just how you would describe someone who is overly self-centered and selfish.
As such, it has a devastating effect on everyone involved with such a person, and especially someone as vulnerable as a child.
Mother-Child bond – Normal and narcissistic
Narcissism was mostly used in psychology within psychodynamic schools of thought (the big names of it were Freud, Adler or Jung). As such, it can be a tad difficult to grasp even for psychologists that aren't of that theoretical orientation. Nonetheless, when simplified, some basic principles are quite obvious and clear to anyone.
By the very nature of the bond between a mother and a child, it is difficult for every mother to allow for a separation of her son or a daughter. The child was literally an inseparable part of her for nine months. After that, the infant is incapable of life without her constant care (of course we're not talking about sad cases in which a mother cannot or won't care for her child).
As the child grows, it still requires a lot of attention. But, it also seeks independence.
Every mother has a bit of a hard time letting go. In a sense, the bond between them is somewhat narcissistic in the sense of the mother considering the child being a part of her. However, most mothers come to enjoy the great work that they did raising a competent and happy autonomous person. Narcissistic mothers don't. In fact, they don't really allow for this to happen.
Narcissistic personality disorder
As we already mentioned, narcissistic personality is an official disorder. Its main symptoms are a complete focus on oneself, a lack of empathy and inability to form true intimacy with people. Narcissistic individuals are manipulative, deceitful, callous, and hostile. They're irresponsible, impulsive, and prone to risk-taking.
Moreover, all of these symptoms of the personality disorder are relatively stable across all life domains, and during the entire life of the person. Which implies another important point – personality disorders in general including narcissistic one, are extremely difficult to treat. In fact, most professionals consider it to be untreatable. Merely some interpersonal and soft skills can be learned, but the core remains the same.
Do you Have a narcissistic mother?
Most of us have met a narcissistic person, and many also knew someone with a narcissistic personality disorder. Nonetheless, when we meet someone and see that they possess such traits, we will most likely get away from them. Or, at least, we will stand a chance of doing so.
Unfortunately, narcissistic women have children. And it is these children who cannot (usually ever) free themselves from their mother's influence.
If you're wondering if your mother has the disorder, or at least has prominent narcissistic traits, you can take this quiz as a starting point. However, if you're still considering that option after everything said above, chances are you're right. Unfortunately, most people find out about their parents being narcissists in psychotherapy, as many of those who have a need for such help in adulthood are children of parents suffering from the disorder.
What damage does a narcissistic mother do?
One might wonder why such a self-centered person would want to have a child, given how much of sacrifice it takes to raise one.
Nonetheless, don't forget the narcissistic person's main motivator – to be grandiose. And having a child gives them many different means to accomplish that.
From a lovely accessory, over the second shot for success, to the point of extending her own life's duration through her child's life.
A child of a narcissistic mother will be expected to perform perfectly in every segment of their life. They are never to outshine the mother, though. But, they are to be impeccable and to please the mother in any way possible. However, nothing will ever be good enough. As a result, children of narcissistic mothers will most probably grow up to be extremely insecure.
An adult that had (or still has) a narcissistic mother is at risk of becoming a people-pleaser to the point of being prone to be taken advantage of, domestic violence, and all sorts of abuse and cons. Most children of narcissistic mothers will have emotional disturbances and experience the lifelong feeling of low self-worth. Having a narcissistic mother leaves bad scars, but, unlike with her, the child has a chance of recovery with professional support.
Share this article on
Want to have a happier, healthier marriage?
If you feel disconnected or frustrated about the state of your marriage but want to avoid separation and/or divorce, the marriage.com course meant for married couples is an excellent resource to help you overcome the most challenging aspects of being married.
More On This Topic
You May Also Like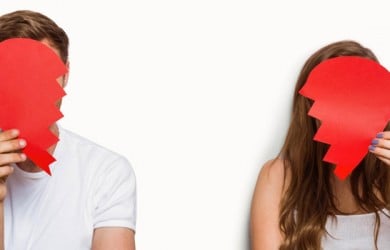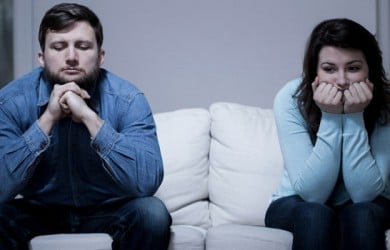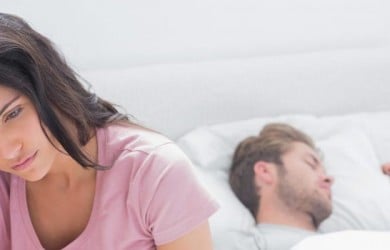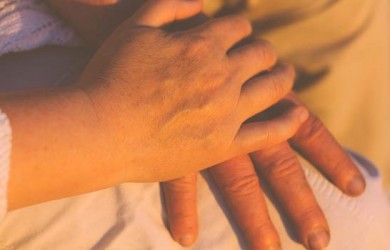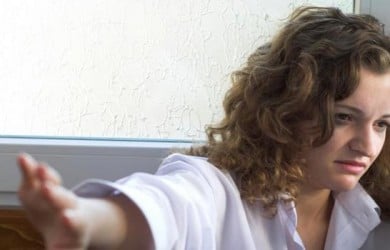 Popular Topics On Marriage Help