Narcissistic Injuries: What They Are and More
If you are in a personal relationship with a narcissist, whether it's a marriage, friendship, or colleague relationship, it's important to be aware of the narcissistic injury.
If you inflict one upon a narcissist, whether intentional or not, you can be a victim of a strong narcissistic response, which often includes rage. Here, learn about the signs of a narcissistic injury and what causes narcissistic injury, and how to best respond in this situation.
What is a narcissistic Injury?
A narcissistic injury occurs within the context of narcissistic personality disorder, which is a diagnosable mental health condition. A person who lives with this disorder will demonstrate the following symptoms:
The expectation of special treatment

Strong sense of entitlement

The belief that they are superior to others

Obsession with beauty, wealth, and ideal love

Demanding excessive admiration

Arrogant behavior

Extreme

sense of self-importance

A belief that they are unique and should only associate with other special people

Inability to empathize with other people's feelings
A narcissistic injury occurs when a person with narcissistic personality disorder experiences an event or some treatment that makes them feel as if they are inferior or incompetent.
This injury is so devastating for a person with narcissism because it shatters their belief that they are unique and superior to other people.
Individuals with a narcissistic personality disorder may come across as very confident because of their outwardly arrogant behavior, but they tend to have low self-esteem underneath this facade.
Research into narcissism suggests that individuals with this disorder struggle with underlying insecurities, and they rely on approval from others to maintain their self-esteem.
Based upon their underlying insecurities, narcissists are pretty sensitive to anything that makes them look inferior, resulting in a narcissistic injury when they feel ashamed or less than others.
How narcissistic injuries look to others?
Narcissistic injury is something narcissist experiences within themselves. Sometimes people hear the term narcissistic injury and assume this is some sort of pain that the narcissistic inflicts upon others with their entitled, arrogant behavior.
Instead, a narcissistic injury is a wound that a narcissist feels internal when they fail at something or are made to feel inferior.
Deep inside, a narcissist feels shame and humiliation when they suffer a narcissistic injury, but they likely won't show this. Instead, they will probably become angry and argue with you, or they might become quite defiant.
Narcissistic injury and narcissistic rage also go hand-in-hand, so a narcissist may act out in a fit of rage if you inflict a narcissistic injury.
Narcissistic injury and rage can look like the narcissist screaming, throwing objects, or even violently attacking you in response to humiliation.
They may also threaten you or throw extreme insults your way, such as telling you that you are ugly, worthless, or somehow flawed.
Narcissistic injury examples
So, what exactly constitutes a narcissistic injury? Some specific narcissistic injury examples can help to answer this question:
Losing a game or competition

Having someone disagree with their viewpoint during a conversation

Being embarrassed in public

Having something not be up to their standards

Being imperfect at something

Having someone correct them or give

constructive criticism

Not getting an award of promotion they feel they deserved at work
All of the above example scenarios can lead a narcissist to feel inferior or humiliated, which is why they cause a narcissistic injury.
Can a narcissist get over a narcissistic injury?
Unfortunately, narcissistic injury and revenge are common. A narcissist may eventually get over a narcissistic injury. Still, they will probably seek revenge or give you some punishment for damaging their self-esteem with a narcissistic injury.
People without personality disorders may disagree or "fall out" with someone in their lives. Still, they can move on and forgive relatively quickly with a proper apology and remorse.
On the other hand, narcissists tend to hold grudges, and they are likely to give some revenge before getting over a narcissistic injury.
In some cases, the narcissist may hold onto a grudge for quite some time and continue to punish you for it. Even after they have moved on, they may bring up the incident that led to the narcissistic injury and make you feel bad about it years down the road.
Even if they do eventually get over their anger from a narcissistic injury, the narcissist may tell themselves you are deserving of mistreatment long after they've committed the injury.
Punishment for a narcissistic injury can involve a brief period of "the silent treatment" from the narcissist, or they may do something as extreme as calling your employer and making up a story about you.
They can publicly embarrassing you by posting about your problems on social media or passing around provocative photos of yourself that you've sent to them.
Sometimes, if the narcissistic injury is severe and damaging enough to a narcissist's reputation, they may completely cut you out of their life after you have inflicted the injury.
They may keep you in their life but mistreat you terribly, such as by having affairs (if you're in a committed relationship), constantly belittling you, or making you go out of your way to shower them with gifts or favors to repay them for the injury.
Watch this insightful video about narcissist and their silent treatment:
What causes narcissistic injury?
At the core, a narcissistic injury results from the underlying vulnerabilities that occur with a narcissistic personality disorder.
When someone inflicts a narcissistic injury upon someone with the disorder, the narcissist becomes enraged because they come face-to-face with their underlying feelings of inferiority and shame, which are too severe and painful to confront.
Instead of addressing these feelings, the narcissist becomes incredibly angry, resulting in narcissistic rage.
Any perceived slight, whether it's a comment that the narcissist views as offensive, or a lack of complete compliance with their demands, causes the narcissist to feel threatened because it contradicts their belief that they are unique and deserving of admiration.
Of course, these beliefs exist to cover up underlying insecurities, which the narcissist would instead not address. This is why narcissistic injury and rage occur together.
How to respond to narcissists after narcissistic injury?
The narcissist response to a narcissistic injury can be intense, and it often seems out of proportion to the severity of the wrongdoing you have committed.
For example, a joking comment that was not meant to be offensive or a mere suggestion that they do something slightly differently can result in a narcissistic injury.
You might also injure a narcissist with something seemingly harmless, like beating them in a game.
When a narcissist goes into a rage after having inflicted a narcissistic injury, your first reaction may be to fight back or defend yourself.
The reaction from the narcissist may be so intense that you feel obligated to attack them verbally in response, but you must take a deep breath and refrain from reacting in anger.
If you want to de-escalate the situation and prevent the rage from worsening, you must remain calm. Please recognize that the person's behavior comes from a place of pain and humiliation.
Try to validate their feelings with a statement like, "I can see you're very upset, and I didn't intend to hurt you. I'm sorry."
You may also have to physically distance yourself from the narcissist after becoming enraged by a narcissistic injury. At the very least, be sure to respect their personal space, especially if they appear to be on the verge of physical violence.
You may go so far as to apologize and leave the room, especially if it's needed for your safety.
If you feel safe and comfortable remaining with the narcissist and conversing, it is typically helpful to listen as much as possible to understand their feelings.
They may not realize that their reaction to the perceived slight is over-the-top, but the chances are that their feelings of shame, embarrassment, and emotional pain are genuine for them. Instead of defending yourself, listening to them can diffuse the situation.
In summary, the best way to protect yourself from what happens after narcissistic rage is to follow these tips:
Remain calm

Listen to their viewpoint

Give them space, and consider leaving the room for your safety

Validate their feelings and apologize for having been offensive

Remember that the over-the-top reaction to the narcissistic injury is a result of a personality disorder
Conclusion
Knowing how to deal with narcissistic injury and rage isn't always easy. The narcissist response to being offended may be extreme, but this is because of a personality disorder and not because you have done something offensive or are somehow terribly flawed.
Remember to remain calm if you have inflicted a narcissistic injury. Keep in mind that a narcissist is extremely sensitive to perceived slights, so you may have to be careful about what you say and do when interacting with someone who has a narcissistic personality disorder.
Suppose you're in a close relationship with a narcissist, such as dating one, or a relative like a parent or a child has narcissism.
In that case, you may benefit from working with a counselor if you have difficulty coping with narcissistic behaviors, including narcissistic injury and revenge.
A counselor can help you process your emotions and learn ways to support someone who lives with a mental health condition like a narcissistic personality disorder.
Share this article on
Want to have a happier, healthier marriage?
If you feel disconnected or frustrated about the state of your marriage but want to avoid separation and/or divorce, the marriage.com course meant for married couples is an excellent resource to help you overcome the most challenging aspects of being married.
More On This Topic
You May Also Like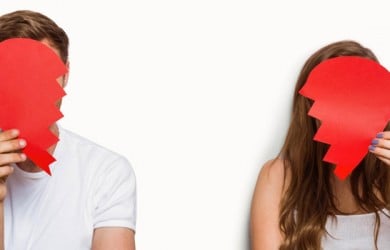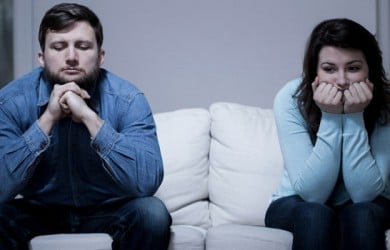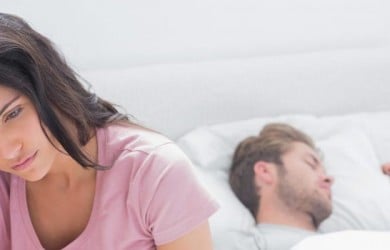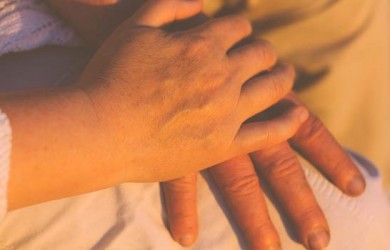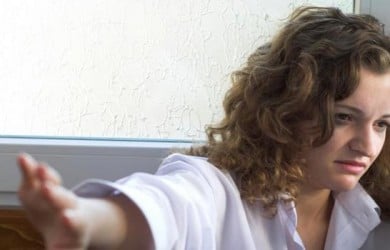 Popular Topics On Marriage Help