How to Deal with a Narcissistic Father and What Are the Signs to Watch out For
No family is perfect, we all have our own little secrets, issues, problems and of course challenges. However, what do you do when it's just a little bit more than the normal family drama?
What if you realize that the person who should be guiding you is the same person who is are trying to compete with you in many ways? Do you know how to deal with a narcissistic father?
The definition of a narcissist
Narcissistic Personality Disorder or NPD is a disorder where a person is totally focused on the following traits:
The need for constant praise and admiration

Grandiosity

Lack of empathy for others, even with their children

Manipulative

Arrogant

Self-Centered

Demanding
Though there is a need to understand that this is a personality disorder, it's still very hard dealing with them especially when they are your family member. People with NPD have this belief that they were superior to the normal person. They have the need to be with people who have power or those who have a say in society and in this way, it boosts their self-confidence.
They hate being corrected and will have difficulty accepting criticisms.
Contrary to what they seem, with all the traits that usually stresses other people even their families, narcissists are fragile and weak. There can be many causes why a person grows up to be one and all in all, that personality seeks approval, love and acceptance.
What exactly is a narcissistic father?
Chronic narcissistic parenting is more common than we think.
A narcissistic father or parent can be described as someone who feeds through, is greedy of, and/or absorbs the thought of having a competition with his offspring. One of the most common issues that a narcissist father would dread is the time that his child will become independent.
The thought of that child not needing them anymore or that child can now stand on their own and has their own opinion is a threat.
Sadly, while most fathers want their children to thrive and succeed, narcissistic fathers imposes rules and expectations not to benefit the child but for his own self-fulfillment. How do you deal with a narcissistic father when you're all grown up? How do you set limitations that he can no longer control you or your life?
The saddest part is figuring out what you can do so you won't be like him.
Signs that you are being raised by a narcissist parent
Were you raised in a household where superiority is very important?

Do you have a certain entitlement that you were born far superior than anyone else? Narcissistic fathers will impart this mindset to his children.

Does your father try to manipulate you? Does your father constantly remind you how ungrateful you are when he's angry or upset? Were you blamed for

reasons why your family has problems

?

Have you been compared with other children and has your father made you feel so inferior?

While growing up, do you ever sense the feeling of possessiveness from your parent that you no longer have your own voice?

Do your father's needs come first before you and your family? Do you feel that you're not part of his priorities?
Narcissistic parents and adult child of a narcissistic parent (NP/ANP)
If these are familiar scenarios then you're being raised by a narcissistic father or parent. Aside from all the signs, the results of narcissistic parents raising children are very hard to deal with.
Addressing the issue is only the start of the process. We need to know what has been done and what effects it has to the child. Let's take a look further.
Narcissistic Fathers/Parents
Don't have time to care about their children – they don't have empathy nor do they care about their child's feelings.

Will deal with manipulation and guilt-tripping when faced with challenging situations

Doesn't care what happens when their children grow up and will refuse any

advice relating to addressing family problems
ANP or Adult child of a narcissistic father will
Always blame themselves whenever something goes wrong.

Can't have the strength to voice out their opinions

They feel useless and hopeless
How to deal with a narcissistic father
If you are someone who knows these scenarios and is familiar with the impact of having a narcissist parent — acting towards this and taking that decision to change is the bravest decision you can ever do.
Chances are, you've been shut down to express yourself for a long time. Do it now. Stand up and know that you are capable of making decisions on your own.
It's not your fault and it will never be. Remember this because when you start dealing with the issue, the narcissist parent will try to retaliate with guilt. Don't let it get you.
Accept the reality that your narcissist father or parent will not change. Instead, there is number of ways that he can use to make things work for him. Stand your ground.
You may have the first-hand experience but it's always good to learn more about personality disorder. This way, your narcissistic parent can no longer use tactics towards you. Seeking counsel if possible is also a good way for you to become stronger. It's never a sign of weakness to ask for help especially if it's for your own self-development.
You may feel anger and that's normal but learning about how your parent has a personality disorder and maybe a glimpse of what happened, why he became that way is enough to forgive the person. Though, forgiveness is far from choosing to stay in a toxic environment.
Move on – be your own person and flourish.
For those who want to know how to deal with a narcissistic father — these steps aren't easy. In fact, living with one may even prevent you from growing as your own person. Though, life has its way of testing how far you can endure and with the urge to change and the motivation to be the person who you want to become is enough to try.
Share this article on
Want to have a happier, healthier marriage?
If you feel disconnected or frustrated about the state of your marriage but want to avoid separation and/or divorce, the marriage.com course meant for married couples is an excellent resource to help you overcome the most challenging aspects of being married.
More On This Topic
Recent Articles
You May Also Like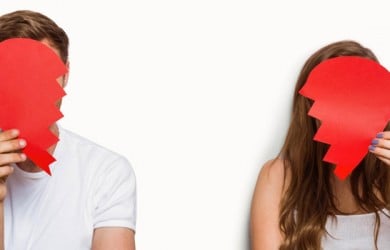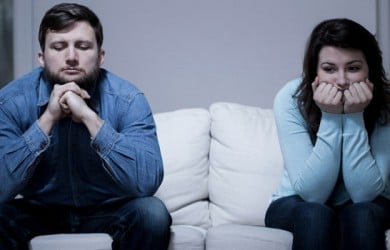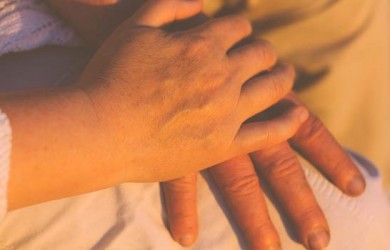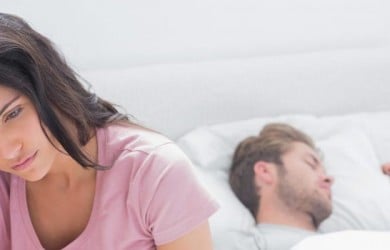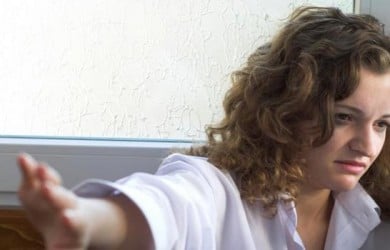 Popular Topics On Marriage Help