Living with a Narcissist – A Modern Day Horror
All of us know at least one narcissistic person; some of us live with one and some of us may even love one. However, living with a narcissist is no treat. A narcissist is described as "a person who has an excessive interest in or admiration of themselves". There is nothing wrong with loving yourself, however, a narcissist has crossed the limits of self-love and taken it to the next level – self-obsession.
People living with or dealing with narcissists are really the ones who know how emotionally draining it can be.
They can stunt your personal growth and constantly demand admiration and appreciation for themselves. But what are the repercussions of living with a narcissist and can you really ever have a healthy relationship with them? Let's find out!
What it's like living with a narcissist
Imagine being in a relationship in which you're always making sacrifices, compromises, giving your 100% yet being unappreciated. It's like living with someone who doesn't seem to care about anything but themselves. You may wonder why someone would even get in a relationship in the first place, that's because it hadn't always been this way.
Initially, narcissists can be charming people. They are often the life of a party, the most popular people you know.
You may find yourself being attracted to them or in some situations feeling sympathetic towards them. That is how they get people to like them.
However, all of this simmers down to ugly fights, a lot of emotional baggage and potential heartbreak.
Why though?
Narcissists are absolutely impossible to please. Nothing you do could ever be enough. They seem to have a sense of self-proclaimed grandeur. It's almost as if nothing is really worth or good enough for them. This, in a relationship, proves to be very toxic. As they may constantly lead one to believe that it's something with them that is wrong.
They are selfish people who don't really care about how their actions affect others.
They do what is best for them without ever thinking about how the outcomes it may have for other people. This is a signature move of a narcissist and can help you easily spot one.
A rather serious consequence of living with a narcissist is tolerating their anger issues.
Rage is a common trait found in almost all narcissists. It may even lead to verbal abuse and in some cases, it has gotten even worse. When a narcissist is called out or confronted about their behavior their defense mechanism is hurling insults at you or shouting.
A narcissist lacks empathy, therefore, is often found making up to you for their mistreatment by material wealth.
Don't get me wrong though, narcissists will not admit their mistakes. However, to mold the situations to their liking they will try to ease it through material things. All of this, initially, may work like early in the relationship. But, you will find their actions to be empty and in vain eventually.
Can you have a healthy relationship with a narcissist?
Nothing can really be healthy about a relationship with a narcissist. However, if you already are in a relationship with a narcissist, you can make it a little less difficult. With a few changes in your behavior, you will observe a few changes in their behavior.
1.Learn to negotiate
One thing to change is the "all or nothing attitude". You need to take a firm stand for yourself and know what should or should not be tolerated.
You need to convey your side of the situation and this way you can have what you want as well. A narcissist will always try to get away with everything being done their way. That needs to stop.
2. Do not let your self-esteem get hurt
A narcissist feeds off people with low self-esteem as they can be more gullible. Do not become their prey.
It'll be ideal for a narcissist to have someone with low self-worth so they can use them to feed their own need of having all the attention.
Never let the narcissist you're involved with make you feel that you deserve anything less than the best. If you do, being mistreated and underappreciated will be a constant thing.
3. Get help
Do not be scared to seek help from your loved ones. Do talk about your troubles and if needed seek professional help as well. It is difficult to change a person and that is not something you should be aiming to do as well. But you can get them to adjust their attitude toward you.
Living with a narcissist can be a horrible experience. But you can help the situation to become a lot better. Narcissism can be a result of childhood trauma or abusive childhood upbringing and no disrespect is intended towards people suffering from narcissistic personality disorder.
Share this article on
Want to have a happier, healthier marriage?
If you feel disconnected or frustrated about the state of your marriage but want to avoid separation and/or divorce, the marriage.com course meant for married couples is an excellent resource to help you overcome the most challenging aspects of being married.
More On This Topic
You May Also Like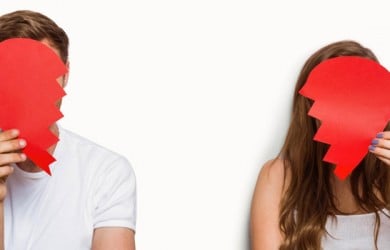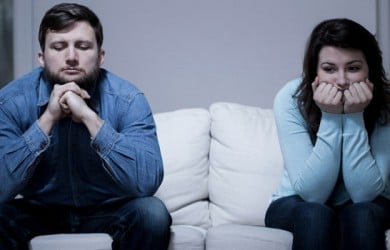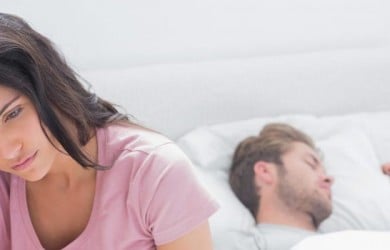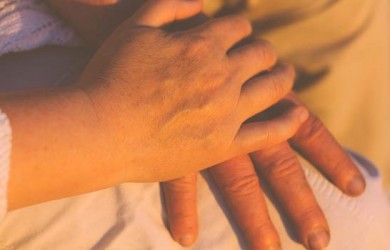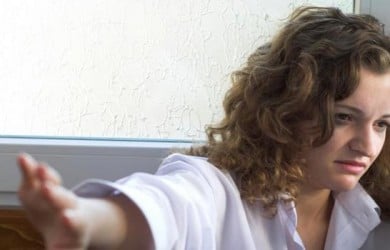 Popular Topics On Marriage Help