Living with a Mentally Ill Spouse? Here Are 5 Ways to Cope
How mental illness affects relationships can take a toll not only on your own relationship's dynamic but on yourself as well. Some days are good. Some are bad.
Other days it just feels like it's the end of your relationship with someone whom you love so dearly and have sworn an oath to love and to hold through sickness and in health.
While there's not much research on how mental illness affects relationships, specifically in the context of marriage, you can scour the internet, and you will find a lot of personal stories of what it must feel like living with a mentally ill spouse but more importantly, ways of coping.
1. With awareness comes understanding
The beginning of each stage of the relationship will be different and will require different adjustments as well. This is true even in what society defines as a "normal" relationship.
Before coming into the marriage, your spouse's mental health may have been brought to light. You may have even become instrumental in their recovery, but in marriages where mental illness comes when you get married (i.e., postpartum depression), it is highly advisable to read about your spouse's diagnosis.
When you read about your spouse's diagnosis, you are equipping yourself to be able to understand your spouse better.
This will allow you to make both of your living conditions better and will let you to see your partner in a different light that is free from judgment. After all, loving your spouse comes with loving them with deep understanding free from any enclosing judgments.
It is also important to note that once you begin reading about the symptoms and the diagnoses, it may throw you off at first.
Some of the symptoms would appear as just a "negative attitude." Always keep your heart and mind open.
Be mindful of what you are reading and keep in mind that the purpose of your reading is to understand your partner, not to cage them to a definition or a label.
Be wary though; there are countless resources on the internet, you have to pick reliable ones to avoid further confusion.
Reading about how mental illness affects relationships could be a good start.
2. Empathise
When you love someone, you empathize with them.
The difference between sympathizing and empathizing is that with empathy, you "try to walk in their shoes" and deeper than that; you have a deep understanding of what is going on.
When you furnish sympathy, you are connecting with an individual's painful emotions. You are enabling your sentiments to cloud your judgment which impedes your capacity to help the individual impartially. But with empathy, it's a whole different case.
When you use an empathic approach, you are offering help from a position of comprehension.
It includes either expressly understanding what the other individual is experiencing, or requesting that the other individual, (or third parties if they are unable to communicate well) help you comprehend the boundaries and difficulties they confront.
With this approach, you encourage the other individual's critical thinking.
Being an understanding spouse means that you do not only feel for what they are feeling. It also means that your genuine understanding comes from the awareness of what they are going through, which is connected to our first point–equipping yourself with knowledge.
3. Do not become an enabler nor their therapist
The effects of mental health on a relationship is that it's so easy to become an enabler or therapist. When you love somebody deeply is that you will be doing anything for your loved one, and this includes, though not intentionally, becoming their enabler.
Enabling a person with a mental illness means that you are exhibiting behaviors that, while are not malicious, they are not entirely helpful. You are reinforcing the negative behavior hence the term, 'enabling.'
For example, being in a relationship with a person diagnosed with Narcissistic Personality Disorder means that your spouse has a very extravagant and extreme view of themselves.
How this type of mental illness affects relationships could be comparable to a leech sucking out blood from victims. The more you entertain putting them in the priority, the more you are enabling their disorder.
People with narcissistic personality disorders tend to view themselves as the centre of the universe. These narcissists will see their needs as the only need that needs to be fulfilled. Being married to them may mean that your needs will end up being put on the back burner. Doing so will enable them further.
Another dangerous thing that you might be doing as a supportive spouse is being their therapist.
Beyond equipping yourself with the most proficient methods to help your life partner, it isn't your obligation to be their therapist. This won't work in the long haul for both of you or for whatever is left of your family.
This is wrong regardless of whether you are prepared psychologically. Ask for the support of the experts outside of your marriage to carry out their therapeutic activities of healing your spouse. Your role is to give love, support, sympathy, and empathy for your spouse amid their recuperation efforts.
4. Seek professional help
Seeking professional help is always the number one priority when it comes to dealing with any illnesses.
How your spouse's mental illness will affect your relationship or marriage will surely take a toll on the relationship itself hence it is highly advised to seek out professional help in the form of counseling sessions.
Attending therapy sessions and counseling with professional therapists will surely lift some of the difficulties of processing your feelings together as a couple.
Furthermore, this will help you in gaining knowledge about coping and communication strategies to improve your relationship with your spouse.
Through counseling, you become equipped with a different point of view, a new perspective, and harmony in a circumstance that can inevitably get difficult to deal with.
Being married to somebody with a mental illness, it is highly likely that you go through a scope of startling feelings toward or about your spouse that may cause you to feel guilty for experiencing – it's a vicious circle!
For example, you might experience loathing, frustration, dissatisfaction or even animosity toward your partner even you know they can't help the situation.
Burnout isn't surprising.
Such agonizing feelings can be investigated beneficially with the help of counseling and therapy.
Through therapy, couples can figure out how to build solid limits and properly express their outlook on the relationship although for the time being, and while your spouse is mentally ill, the focus should be on coping (the mentally unstable spouse is not going to be able to invest in the relationship right now) therapy will help you both to deal with that.
5. Don't forget to take care of yourself
It is never selfish to take care of yourself; it is a necessity when you're married to a spouse with a mental illness. If you lose sight of caring for yourself, you are endangering yourself of also experiencing mental illness which will also put the risk on your marriage.
Self-care does not mean luxurious spas or expensive baths; you can simply just practice self-care by making sure that you are eating nutritious food, having enough sleep, getting exercise or just trying to learn or relearn a hobby that you very much enjoy.
These habits can prove to be very important in helping you manage burnout.
Caring for a partner with mental illness can prove to be very stressful which is why you have to better take care of yourself.
Don't forget to take the help and support provided by the charities and support services that you are (or should) be working with to get help and support for your spouse. They know better than most the challenges of having a spouse with mental illness and often provide vital services to help and support you too as part of their care package.
Life will throw different challenges for you as a married couple, including the mental health of your spouse. How mental illness affects relationships can vary differently depending on the diagnosis and its severity. As a loving spouse, it is important to be supportive but at the same time remaining healthy both physically and mentally, so you can care more for your mentally ill spouse. The above are various coping mechanisms for you to be able to do so.
A strong and healthy partnership will see that the mental illness is another obstacle that can be managed and overcome. A marriage is a partnership, and this means that caring for the relationship at the time of illness is both your responsibility. With cooperation and love, your marriage will withstand even the most difficult times.
Share this article on
Want to have a happier, healthier marriage?
If you feel disconnected or frustrated about the state of your marriage but want to avoid separation and/or divorce, the marriage.com course meant for married couples is an excellent resource to help you overcome the most challenging aspects of being married.
More On This Topic
Recent Articles
You May Also Like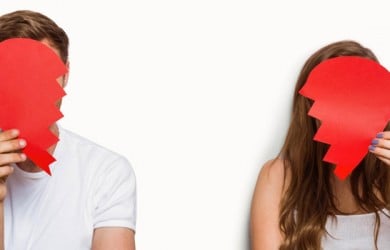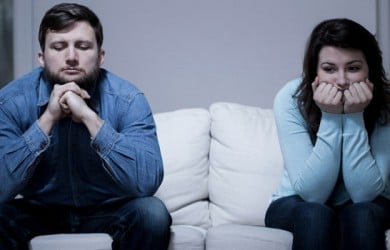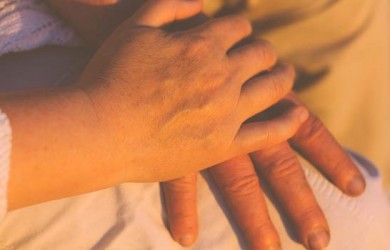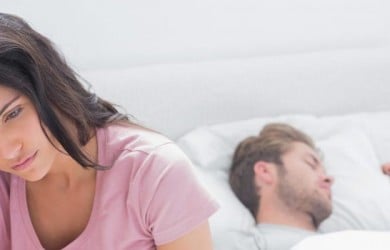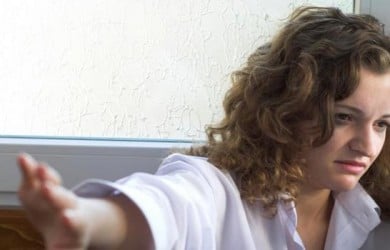 Popular Topics On Marriage Help