Intimacy vs. Isolation – Different Stages of Psychological Development
A person goes through a lot of changes known as developmental conflicts in their entire life.
If these conflicts are not solved, then the struggle and difficulties continue. People go through different kinds of psychological crisis in each stage of their lives, which leave a positive or a negative impact on their life, depending upon the kind of crisis they go through.
People aging between 19 to 40 years of age go through what is called the intimacy vs. isolation stage. In this stage of their lives, people get out of their family relationships and start to hunt for relationships elsewhere. In this period, people start exploring other people and start sharing their lives and get intimate with them.
Some share their success with their intimates while some share their sorrows. Some, on the other hand, avoid going through this stage at all and remain aloof from any kind of intimacy.
This might lead to social isolation and loneliness where a person might go astray and start smoking excessively like 15 cigarettes a day.
Erik Erikson's theory of psychological development
Intimacy vs. isolation comes on the 6th number in the theory of Erik Erikson. Normally during this period, individuals go to find their life partners and try to get intimate with other people except their family. They get out of the family nest and look for relationships elsewhere. Some succeed quite well in this stage while for some, it is a complete disaster.
However, the theory of Erik Erikson regarding intimacy vs. isolation implies the fact that at some point of the individual's life, he comes across a conflict which needs to be solved. Individuals who cannot deal with the conflict will continue to struggle their entire life.
The period of isolation vs. isolation also determines the entire changes that an individual goes through his entire life. These changes cause a great impact on the development of an individual. When the person reaches the stage of early adulthood, the sixth stage of development then begins.
This is when the individual is about to make commitments which will remain intact and the relationships are for the entire lifetime. People who are successful in this stage make very good relationships and are socially active with people around them.
Things that happen during this stage
So far, we understood the importance of the theory of Erik Erikson. But how can we classify the intimacy vs. isolation definition? It can be very easily put this way that Erik Erikson has tried to define the psychological development that a person goes through in search of making new relationships.
Let us now talk about what happens during this stage of an individual's life. According to Erik Erikson, he firmly believed that during this stage of life, an individual should focus on making good relationships with people. These intimate relationships, when people go in the adulthood phase, play a very important role during the stage of intimacy vs. isolation.
The relationships formed during this period are mostly romantic and all romance related, but Erik Erikson implied that close friendships and good friends are also very important. Erik Erikson classified successful relationships and failed relationships.
He stated that those people who are easily able to resolve the conflicts surrounding the intimacy and isolation stage could form long-lasting relationships. Such people have good relationships with their family and friends.
Success leads towards the strongest relationships which are long lasting while failure takes an individual towards loneliness and isolation.
People who fail at this stage are not able to establish romantic relationships. This can be extremely difficult, especially if everyone around has fallen into romantic relationships and you are the only one left.
An individual has the right to feel lonely and isolated at this stage. Some individuals suffer great setbacks and go through emotional betrayals as well in this stage. This can be quite difficult for them to then deal with.
Self-contribution is important in intimacy vs. isolation
According to the theory of Erik Erikson, the entire psychological theory has steps. It's also very important to remember that each step is linked with the previous step, and each stage contributes to the next stage. For instance, during the confusion stage, if an individual is composed and has a sense of the right and wrong, then he will be easily able to form intimate relationships.
On the other hand, those with a poor sense of self tend to fail in most relationships and will suffer isolation, loneliness, and depression. They will never be successful in forming long-lasting relationships. This sums up the entire theory of Erik Erikson classified as intimacy vs. isolation.
The crux is, his theory has played a significant role in defining the two stages and has guided people on how to avoid isolating themselves. Instead, they can learn how to form intimate bonds, whether it is with their friends, family, or loved one.
Share this article on
Want to have a happier, healthier marriage?
If you feel disconnected or frustrated about the state of your marriage but want to avoid separation and/or divorce, the marriage.com course meant for married couples is an excellent resource to help you overcome the most challenging aspects of being married.
More On This Topic
You May Also Like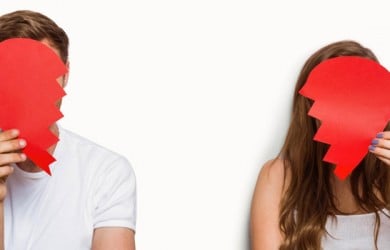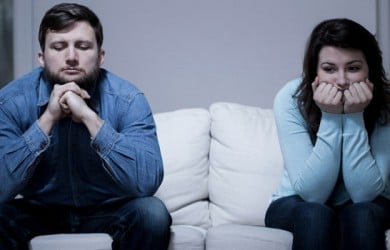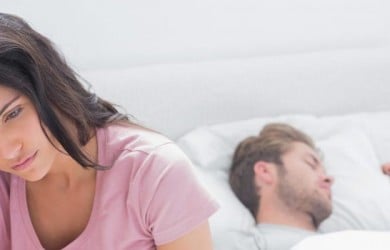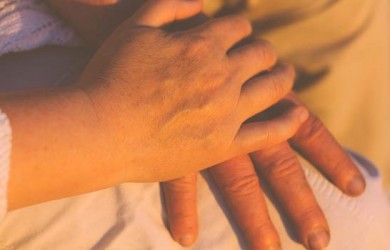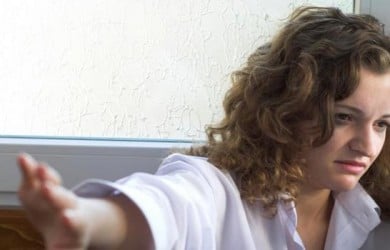 Popular Topics On Marriage Help