How to Counter the Effects of Coronavirus on Marriage
Global pandemic, social isolation, and marital strife often go together.
Due to Covid-19, there is an increased risk of negative impact on mental health; however, with some perseverance, perspective, and discipline, couples can make the most of the forced shutdown brought on by the coronavirus pandemic.
In this blog, I wish to address individuals who are living through quarantines with a heightened awareness that they no longer wish to be with their partners or worse are suffering physical, mental, or physical abuse due to the impact of increased stress on their family.
Despite the detrimental effects of isolation on couples, dealing with grief, managing mental stability, loneliness in marriage, and restoring emotional health is not impossible.
It is not surprising that there have been many negative mental health effects of the coronavirus on individuals, couples, and families. In a recent survey conducted by the Kaiser Family Foundation, nearly half i.e. 45% of adults in the United States said that their mental health has been negatively impacted by the stress over the virus.
Being in forced isolation with a partner you have lost respect for or lost a meaningful connection with over many years of marital decay or even worse a partner who treats you abusively is a set-up for depression, heartache, and, in some cases, suicidal ideation and attempts.
The effects of the Corona Virus on people are starting to become more evident. According to recent news reports, there has been:
A spike in divorce petitions in China

and in particular in Wuhan Province following the easing of the virus outbreak there. Such a trend could soon play out in our country.

A heightened incidence of domestic violence since the start of the

health crisis in Mecklenburg County

, North Carolina, where I reside. It would not be surprising to see this trend mirrored nationally in the months to come.

A spike in the incidence of nightmares

as measured by a dream researcher. This, of course, is not surprising as dreams mirror our daily lives and often serve to remind us of anxieties we have been too busy to acknowledge in our waking hours.
But what of the psychological impact of the virus, on individuals who feel hopeless about their marriage and yet are in quarantine with their spouse?
My mother used to tell me that the loneliest people in the world are those who are in unhappy marriages.
She should know; in her first marriage, she was unhappily paired with an asexual architect, and in her second marriage, to my father, she was happily married to an amorous composer with whom she had four children.
Understanding the unresolved grief
For starters, it is wise, although perhaps counter-intuitive, to feel your feelings.
Many of us walk around with unresolved grief, living such busy lives that we suppress these feelings indefinitely or drown them in alcohol or other drugs.
While unresolved grief often has to do with losses such as a loved parent who has died, a close colleague who has moved away, an illness that limits our mobility, another type of grief is tied to the loss of the dream of being happily married.
Managing the unresolved grief
Feeling bogged down by unresolved sentiments? Looking for ways to manage grief?
The good news is that working through grief can take us to a place of acceptance and even joy when we emerge on the other side, beating the effects of coronavirus on marriage, health, and life.
Keeping a feeling journal, taking time to identify where in the body you are holding your grief, and feeling those sensations.
Talking with a trusted friend, being alone, and paying attention to your nightly dreams are all mechanisms that can help us experience and work through our grief.
Watch this video having tangible exercises you can do RIGHT NOW to help your anxiety via writing in a journal.
Once you feel that you are identifying and working through your grief, the next step is to figure out what you wish to do with your unhappy relationship.
Have you attempted to talk with your partner?
Have you been vocal enough to get their attention?
Have you read any books on marriage?
Have you seen a couple's counselor?
These are essential questions to ask so that you can take the steps to counter the devastating effects of coronavirus on marriage.
A professional counselor or therapist can help you to resolve the conflicts within yourself and your relationships.
However, those in physically abusive relationships might have to use care in how they approach their partner.
But why couples counseling is inappropriate for some couples?
Couple therapy is contra-indicated for those who are being physically or emotionally abused, and such individuals might be better served by contacting their local domestic violence shelter.
The plan of action
When individuals are trying to make important life decisions, whether it is to leave a job or to leave a marriage, I often ask them to fill out a two by two table.
Take a blank sheet of paper and draw one line down the middle vertically and then one line across the middle horizontally.
You will now have four boxes.
At the head of the page, put the word Positive at the top of the first column and the word Negative at the top of the second column.
On the side margin above the horizontal line, write Leave and then below that, on the side margin below the horizontal line, write Stay.
What I then ask clients to do is to list the anticipated positive outcomes of leaving the marriage, followed by the expected negative consequences of leaving the marriage.
Then below that, list the anticipated positive outcomes of staying in the marriage, followed by the anticipated negative consequences of staying in the marriage.
The answers in the four boxes might overlap a little but not entirely.

The goal is to see if one argument outweighs the other.
It would be wise to be sure that the many positive aspects of being married are outweighed by the negative aspects of staying married before you decide to leave.
The two by two table is one way to get clarity about this.
There will be an end to the pandemic and also to the stir-crazy effects of coronavirus on marriage, health, world economy and life.
For those in unhappy marriages, I would suggest that you use this time to strategize rather than agonize.
Feel your feelings.
Talk to your spouse, if at all possible.
Speak to a wise friend about your situation.
Grieve your losses.
Decide what you want to do by using a technique like the two by two tables.
Once you have decided, figure out what steps you need to take to either improve your marriage or opt for divorce.
The actions you take now and in the months to come can lead to greater emotional well-being down the road when your life returns to normal post the coronavirus pandemic.
Share this article on
Want to have a happier, healthier marriage?
If you feel disconnected or frustrated about the state of your marriage but want to avoid separation and/or divorce, the marriage.com course meant for married couples is an excellent resource to help you overcome the most challenging aspects of being married.
More On This Topic
You May Also Like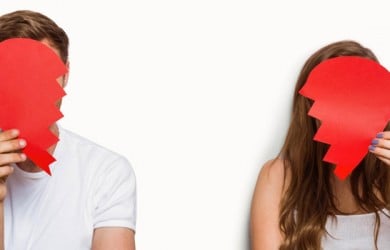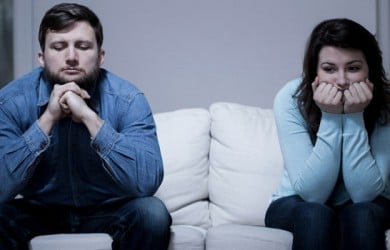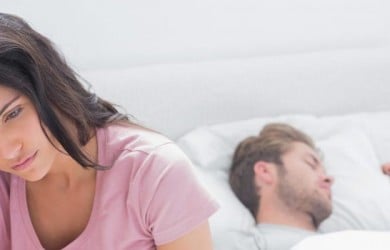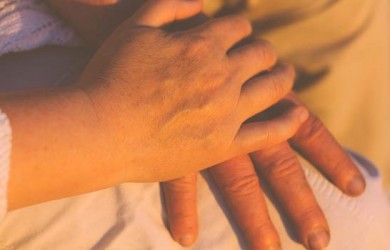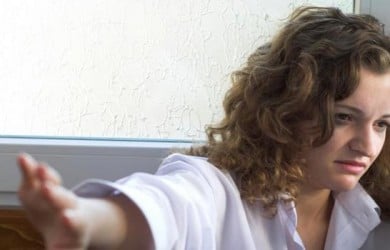 Popular Topics On Marriage Help