Falling in Love with Female Psychopaths- What It Entails
Hollywood painted a distinctive image of a psychopath. However, because blockbuster psychopath movies involved male characters such as Hannibal Lecter and the Jason, Michael, and Freddy trio, we normally associate the word with men. Real life psychopaths that grazed the silver screen such as Charles Manson, the Unabomber, and Ted Bundy further illustrated that point. We forget that female psychopaths such as Lizzie Borden, Countess Elizabeth Bathory, and Jane Toppan were just as prolific and insane.
However, they are extreme cases of psychopaths. A psychopath by definition is someone suffering from a psychiatric disorder. It usually manifests in violent ways, but they don't always end up as serial killers.
Traits of female psychopaths
For some reason, there are only a few researches that differentiate male and female psychopaths. However, the disorder does not really categorize them into men and women
Dr. Melissa Burkley claims that there are three traits that are common to both males and females.
Machiavellianism

Lack of Conscience or Empathy

Narcissism
The problem according to Dr. Burkley is those female psychopaths manifest all those traits in a different way. Women are more manipulative who let others do their dirty work for them. It could have evolved from the time when men used their swords to enforce their will and noble women used poison and intrigue. In spite of the clear similarities, it's highly unlikely that such traits are passed along after generations.
A female psychopath is more the end justifies the means type of a person. They revel in their plots working in their favor and savor in its success.
Male psychopaths, however, feel that satisfaction only when they commit the act themselves with their own hands.
Female psychopaths in relationships
There will be a significant number of female psychopaths in an intimate relationship. There are over seven billion people in the world, and we can assume that half of them are female.
It's even possible for one to have a psychopathic mother. Growing up in such a household with a manipulative and scheming woman can lead to long term effects. The traditional role of women in raising children could lead to them cultivating other future psychopaths.
To unlucky men who did not notice early on that, they are dating a female psychopath and end up marrying them. Here are signs that you are in a relationship with a female psychopath.
She uses emotional blackmail to get what she wants

She is vindictive even on petty matters

She frequently uses gossips and backstabbing methods

She is elated when her target suffers

She is frustrated and shows it when her schemes fail

The enemy is sometimes you (their male partner)
If your partner exhibits a majority of those traits, then it means you are in a relationship with a female psychopath. Here is some advice on how to deal with a female psychopath.
1. Do not confront them head on
It may seem like female psychopaths back down when someone challenges them. However, in reality, that person just made it at the top of her bitch list. They will not let the incident pass without revenge.
2. Appeal to their inner queen
Female Psychopaths are narcissists and would love nothing more than to be exalted and praised. You can quell her anger or even control her actions to a point with compliments and flattery, a lot of it.
3. Avoid agitating her
The smallest petty things will blow up a female psychopath. It is a learning process, but after dating for a while, their partner should have a long list of do's and don'ts of little things that can spark World War III.
4. Make her lose focus
Female Psychopaths have laser focus when they are targeting someone. However, that doesn't mean it's impossible to redirect that focus to someone/something else.
It can be a designer or shoes, jewelry, or other things that women are interested in. However, female psychopaths being narcissistic by nature will only care about the expensive version of them. They want to be on top and flaunting expensive accessories is the only way she can be bought.
Having a relationship with a manipulative female psychopath is suffocating and potentially dangerous. If you wish to leave, you can't just walk away. It will make you her primary target. It will put you and other people you care about in jeopardy. There are dangers of leaving a psychopath you must consider.
Ending your relationship with a female psychopath
There is a safe way to end relationships with psychopaths. If you have resolved that the relationship is dangerous and unhealthy and want to end it, you will have to beat her in her own game.
You have to be careful when scheming against a schemer. Female psychopaths are natural born rogues. They will use any and all underhanded methods to get their way and have only one weakness. They are narcissists and will constantly underestimate their targets.
You have to make her win. She has to leave you, and in her head, she left a poor loser that's not worth her time. That is the only way you can end your relationship without incurring her wrath.
Here are things you should not do.
1. Commit infidelity
You, the other woman, and everyone in between will become her target.
2. Involve people
Loyalties are a strange thing, you never really know who is on your side, you only have one shot so it's best not to risk it.
3. Falter halfway
Master Yoda said, do or do not, there is no try. If she learns of your schemes, you might find a Lorena Bobbitt cut one night while you sleep. Resolve to complete the mission or don't do at all.
Once you are ready, the plan is simple, look and act like a complete loser. The specifics of this is hard to mention because it depends on your current lifestyle. However, it won't take long for the female psychopath long to notice that her man is no longer up to her standards. She will leave you in her own accord.
Share this article on
Want to have a happier, healthier marriage?
If you feel disconnected or frustrated about the state of your marriage but want to avoid separation and/or divorce, the marriage.com course meant for married couples is an excellent resource to help you overcome the most challenging aspects of being married.
More On This Topic
Recent Articles
You May Also Like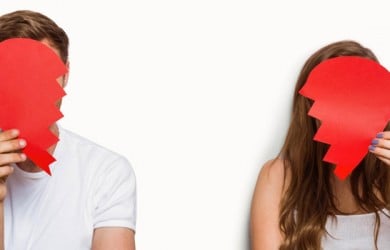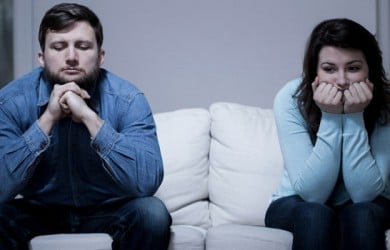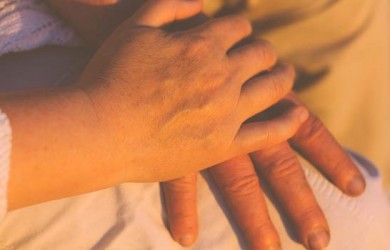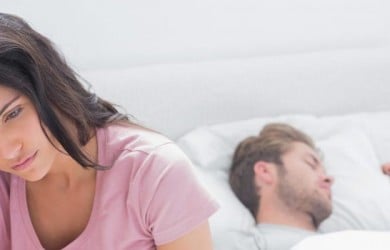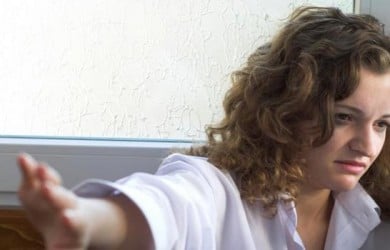 Popular Topics On Marriage Help