Empty Nest Syndrome: Signs, Symptoms & Ways to Cope
Change is a part of life, but it's also painful. Imagine that overnight your life changes because suddenly you no longer have children in your house to nurture and pick up after. It's a major shift in identity but you don't need to unnecessarily add to your suffering when dealing with empty nest syndrome.
Instead, learn ways to accept change and use it as an opportunity for growth and learning. Of course, it takes effort but it's also far more rewarding. After all, as author John C. Maxwell reminds us "change is inevitable. Growth is optional."
What is empty nest syndrome?
The first question is "what is empty nest syndrome?" Simply put, this is the feeling of loss and emptiness that parents get when their children move out of the house.
The empty-nester meaning, as explained in this paper, was first defined by author Dorothy Canfield in 1914 and later popularized around the 70s. Any major event often comes with a change of identity and loss. So today, we also talk about the empty nest stage which resembles the grief process.
How to handle an empty nest means understanding the different stages of grief and allowing yourself to mourn your identity as a parent with kids at home. Social psychologist, Carol Rubinstein, talks about 3 stages of the post-motherhood phase in her book Beyond the Mommy Years. These are grief, relief, and joy.
10 signs of empty nest syndrome
Empty nest syndrome symptoms tend to revolve around grief, but there are other subtleties to watch out for. The more you understand these, the easier it becomes to help yourself recover.
1. Denial
Empty nesters often first go into the stage where they just can't accept that anything has changed. They're still expecting their children to walk in through the front door. The symptoms of empty nest syndrome can be so extreme that parents still cook meals as if for a large family.
This is a tough stage because you basically feel numb. It's an important part of processing the loss and the change. Through denial, your mind allows you to pace your emotions such that they don't overwhelm you.
Related Reading:

 How to Deal With Someone in Denial: 10 Ways
2. Anger
The anger phase in the empty nest syndrome can be debilitating. It's completely normal to be angry at society and even the world. After all, who came up with these rules that children should leave home? Why can't they stay?
While this might be draining for those around you, anger is your mind's way of letting all those emotions out. The worst thing you could do when facing empty nest syndrome is to bottle everything up.
Related Reading:

 5 Valuable Tips on Managing Anger in Relationships
3. Grief
Empty nest sadness or grief is heavy on the heart. No one wants this stage but it's a normal part of reaching acceptance. Of course, it's sad to have fewer people in the house especially if you have a strong emotional bond with your children.
To cope with the symptoms of empty nest syndrome and to make the grief marginally easier to live with, you need to sit with the emotions. Again, the more you try to ignore or suppress them, the stronger they'll get.
4. Depression
As you can imagine, grief can quickly turn into empty nest depression if you're not careful. It's too easy to identify with the pain of loss and let it take over. That's when you start experiencing grief and possibly even mental illness.
5. Stress
Many of the signs of empty nest syndrome are also physical. Don't forget that loss and grief can lead to stress as your mind and body are being flooded by emotions and chemicals they wouldn't normally have to deal with.
That's why you might start experiencing headaches, backache, and overall body ache for no reason. For example, perhaps you're not eating or sleeping properly? You could also be worrying about your kids eating properly?
Related Reading: 

20 Causes of Stress in Relationships and Its Effects
Find out more about how stress impacts your physical state in this video:
6. Identity crisis
Knowing what is empty nest syndrome isn't just about understanding the immediate impact on your emotions and feelings. It's a huge change in who you are.
For decades, you may have been the mother or father who cooks dinner for the family or takes the kids to football practice.
Today, you have to lose that identity and create a new identity around being part of a married couple, or a single parent, living alone in a big house. For some people, this also spells the beginning of retirement and the end of the end.
Related Reading: 

Yes, a Midlife Crisis is a Thing! 7 Signs that You are Going Through One
7. Unhealthy coping habits
Sadly, you'll often see couples picking up various bad habits to numb the pain of empty nest syndrome. Drinking is the obvious one but any addiction can surface when the children move out. This is a clear cry for help and you should seek professional support.
8. Loss of purpose
Empty nest depression is common because you no longer have your life defined for you. Without all the activities that come with having children, you simply don't know what to do with your life. In fact, often we need some sense of purpose in life to feel grounded and fulfilled.
As this Cornell paper on the benefits of purpose explains, when we have a purpose, we find it much easier to get through the tough times. We can focus on the future ahead of us and work towards doing something worthwhile.
So, when faced with empty nest syndrome, you have an opportunity to evaluate your life and discover your own purpose in this new phase.
9. Emotional outbursts
Empty nesters often find themselves in a whirlwind of strong emotions. These can be hard to control. So, you might find yourself or your partner going from tantrums to depression and back again.
Mindfulness and meditation are often stated as useful techniques for emotional management. Don't forget walking in nature, listening to music, or simply journaling also. All of these can help you process your emotions and the grief from your empty nest syndrome.
Related Reading: 

How to Overcome Emotional Repression in Your Relationship
10. Restlessness
All our minds wander constantly, but this is usually worse when we're anxious or stressed. You might also find yourself ruminating about the good old times. Then again, you might be terrified at the next few decades of getting old.
Again, it comes down to acceptance as well as self-care to get through this empty nest syndrome.
What is the connection between empty nest syndrome and marriage issues?
Suffering through the stages of empty nest syndrome can have a hugely adverse effect on your marriage. Essentially, both of you could be getting depressed together and driving yourselves down that spiral.
The concept behind what is an empty nester is such that you feel alone in your loss of identity and purpose. Your days were filled with children's activities, but now you and your partner are staring at each other not knowing what to do with yourselves.
Often, couples turn to each other to fill the gap left behind by the children. As you can imagine, that puts pressure on the other person to be something they're not. This is further exacerbated if you and your partner don't know how to support each other through grief.
Related Reading: 

20 Common Marriage Problems Faced by Couples & Their Solutions
Relationship dynamics with empty nest syndrome
The empty nest syndrome symptoms are tough to live with if you have no one to talk to. Of course, turning to your partner can also put a strain on the relationship because of extra expectations.
First, what is an empty nester? Once you've understood all the signs and symptoms, you can talk more openly while nurturing your relationship. Essentially, you'll be able to support each other more easily through the stages of grief and how depression and sadness are affecting you both.
If you're a single parent, you may have to leverage your support system outside the house. Perhaps you have friends and family members who can help you and listen to your pain.
Although, don't forget that you also need to take action to recover from that pain and heal yourself. Keep reading to find out how.
5 types of empty nest syndrome households
An analysis of "old women and empty nest syndrome" showcases that external factors can worsen the symptoms. That's why it's so critical to find your own purpose and identity in life, either through therapy or self-healing.
Empty nester meaning essentially involves living with the cycles of grief after your children move out. You're now in a big empty house and unsure how to deal with empty nest syndrome. These are typical examples:
1. Single parent whose last child has left for university
Symptoms of empty nest syndrome are particularly intense for single parents. In such cases, you don't have a partner to support you. Of course, you have friends and family, but suddenly you live alone.
Related Reading:

 The 5 Challenges and Solutions of Being a Single Parent
2. A married couple whose only child is moving out for employment
Some of the signs of empty nest syndrome are made worse if you worry about your children's choice of jobs. Perhaps you feel they won't be able to cope alone? Now you're facing both loneliness and anxiety.
3. Parents who retire from school activities
Empty nest sadness is worsened if you were very active as a parent in school activities.
Many perhaps gain purpose from being on the various school boards to support their children. Once the children leave, they realize they don't care about the outcomes so much anymore.
4. Dependent children move out to get married
If you disagree with your children's choice of spouse, you might be lost for how to cope with empty nest syndrome.
You can feel the panic rising as you see them go off into a marriage that's bound to make them miserable. It's emotionally hard to watch your children make mistakes.
Related Reading: 

Why You Should Get Married – Top 10 Reasons Why It's Still Important Today
5. Departure of children along with major events
Empty nest syndrome treatment can take longer if it comes along with other major life events. These could be retirement, illness, or menopause, to name a few. Of course, it takes time to heal, but you still can.
The alternative of descending into despair and self-destruction is far worse for both you and your family.
5 ways how to get over empty nest syndrome
How to deal with empty nest syndrome starts with understanding the stages of loss and then working on yourself. Naturally, empty nest syndrome treatment will take time and patience, but you'll be grateful for the effort in the end.
1. Practice acceptance
How to handle an empty nest means learning to let go of what you can't control. This is easier said than done and often means working with a professional. Start with journaling about your emotions if you prefer to help yourself first.
Related Reading:

 Developing Acceptance Skills in a Relationship
2. Create new habits
Let's not forget that your children are healthy and happy living their lives. So, how to cope with empty nest syndrome means creating new ways to communicate and share your lives together. Plan your meet-ups and phone calls and enjoy their happiness.
3. Talk to family and friends
It's important to get empty nest syndrome help, whether professionally or through your support system, ideally both. You might have other friends going through something similar, and it feels good to share such stories.
4. Self-care
How to get over empty nest syndrome means looking after yourself. Instead of turning to unhealthy coping habits, make sure you take time out for yourself whether that means gardening, reading or simply taking a walk.
Why not also take time out as a couple and treat yourselves to a nice dinner or weekend away?
Related Reading: 

The 5 Pillars of Self-Care
5. Professional help
Becoming an empty nester is hard for everyone and professionals are best equipped to support you while guiding you through the pain. Don't expect empty nest syndrome treatment to happen overnight but be kind and patient with yourself, and you'll be surprised what you can get through.
Takeaway
Becoming an empty nester after your children leave home is tough as you navigate the stages of grief. You'll find yourself on an emotional rollercoaster with empty days stretching endlessly in front of you.
You can get through the empty nest stage by working on your emotions and learning acceptance by journaling and practicing self-care. Although, it's important to get empty nest syndrome help and find the right therapist you can relate to.
A therapist will help you through your emotions such that you can start shifting to your new identity. With time, you'll also see the positives of having children living their lives and managing the world.
Moreover, you'll be able to embrace the phrase "mourning is the price we pay for having the courage to love others," Irvin Yalom, psychiatrist.
Share this article on
Want to have a happier, healthier marriage?
If you feel disconnected or frustrated about the state of your marriage but want to avoid separation and/or divorce, the marriage.com course meant for married couples is an excellent resource to help you overcome the most challenging aspects of being married.
More On This Topic
You May Also Like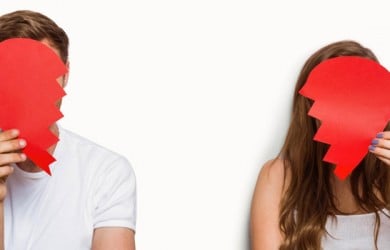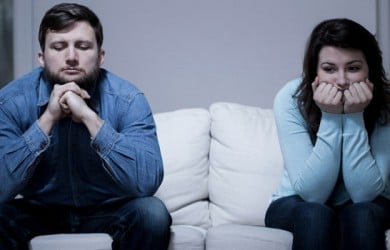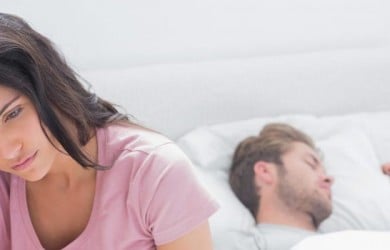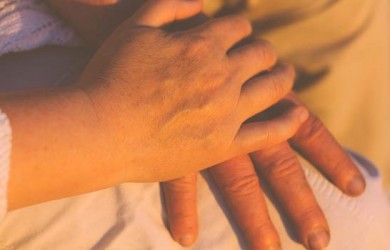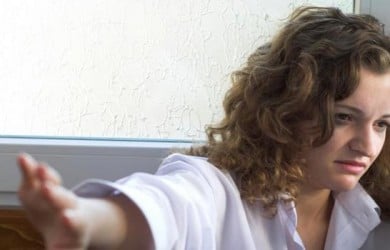 Popular Topics On Marriage Help