Am I Emotionally Abusive? How to Tell
In a perfect world, all relationships would be loving, supportive and consistently life-enhancing. But we do not live in a perfect world, and we know that most love relationships are far from those represented in fairytales.
Relationships come in all flavors, with the intensity of love varying and in flux all the time. But what about relationships where this intensity fluctuates far too wildly? And what if you are at the root of those mood-swings?
What if you are a partner who is emotionally abusive? Are you confused about what that means? Read on to see if you might be guilty of emotional abuse.
What does it mean to be emotionally abusive?
An emotionally abusive person is first and foremost a narcissist
They view the outside world and the people they interact with through a self-reflecting lens.
Everything is about them.
They feel as if they have the right to act a certain way and to expect certain things from those around them. An emotionally abusive person justifies their own, often hurtful actions, telling themselves that the other person deserves it.
They are self-righteous, and often angry, sometimes becoming explosive and unreasonable.
They blame others for whatever negative things are going on in their lives
Bad mood? The kids are responsible for that; they are driving you crazy.
Angry all the time? It's your spouse's fault; he's an idiot who never remembers to take out the recycling. Emotionally abusive people often keep everything inside of them, never communicating in an adult fashion until things blow up and then they yell and scream at their "target", their perceived source of all that is wrong.
Emotionally abusive people are excellent at loud, screaming fights, and horrible at rational, respectful communication.
The basic goal of an emotional abuser is to control others by demeaning them, making them feel isolated as if you are the "only one" who loves and understands them and eroding their sense of self-worth.
Still not sure if you are emotionally abusive?
Ask yourself the following questions:
Is your typical method of communication yelling, screaming, drama-filled insults?

When things go wrong, do you often blame an outside source, never taking personal responsibility for the mishap?

Do you frequently insult, belittle or talk disrespectfully to your spouse when upset?

Do you act as if everything is loving and wonderful when around your friends but treat your spouse and children badly when at home, behind closed doors?

Do you make fun of the things that your spouse cherishes? Their family, religion, hobbies or passions?

Do you feel irrationally jealous/threatened if they spend time with their friends, family, or enjoying their own hobbies?

Do you make unreasonable demands on your spouse, insisting they make themselves available to you "right away", despite them being at work or with their friends?

Are you constantly dissatisfied, never feeling content in your relationship or job?

Do you resent when your spouse has a differing viewpoint or opinion and dismiss theirs as being naïve or uneducated?

Do you refuse to acknowledge your spouse's expression of emotions or feelings when they voice them? Do you say that they are "just not understanding you" or "too sensitive for their own good"?

Have you ever ridiculed your spouse's wants or desires instead of validating them as legitimate?

Do you withhold love and attention when your spouse doesn't do what you want them to do? Do you adopt the "silent treatment" as a means of punishment?

Have you ever become physically violent with your spouse or children, and then justified the behavior saying "they deserved it."?
How to turn this behavior around
If you recognize yourself as being emotionally abusive, it is in your interest to work on this issue for yourself and those around you. You want to have healthy, balanced and sane relationships. How do you begin?
Admit that you have a problem and that this behavior is causing pain
This takes being completely honest with yourself, but it is key in moving forward towards reclaiming healthy, loving relationships before it is too late.
Seek help with an experienced therapist
You didn't become an emotional abuser overnight, and the work necessary to undo this is best done in the context of personal therapy.
In these sessions you will be asked to explore your own history. It is likely you grew up in the shadow of an emotional abuser perhaps one of your parents so you learned this behavior early.
With the help of a therapist, you can undo this unhealthy model and begin to rebuild yourself to be more compassionate, both with yourself and especially with those around you.
Practice self-compassion
Be gentle on yourself, but draw a line in the sand. No more crazy outbursts.
Learn productive communication techniques, ones that don't rely on yelling or screaming. Keep your moods stable by eating a healthy, whole-foods based diet which excludes mood-altering substances such as sugar and alcohol.
Get enough exercise, which will help in keeping your adrenaline contained. All of these practices will help you let go of your need to be an emotional abuser, and help you handle your interpersonal relationships in a healthy, fulfilling way.
Share this article on
Want to have a happier, healthier marriage?
If you feel disconnected or frustrated about the state of your marriage but want to avoid separation and/or divorce, the marriage.com course meant for married couples is an excellent resource to help you overcome the most challenging aspects of being married.
More On This Topic
Recent Articles
You May Also Like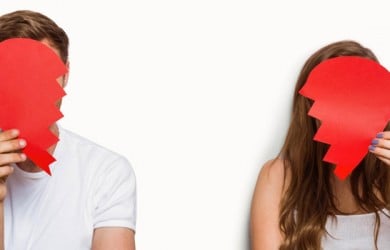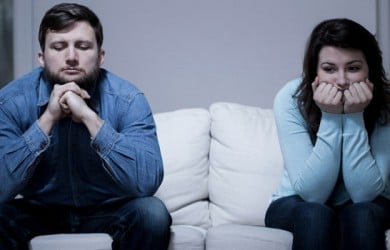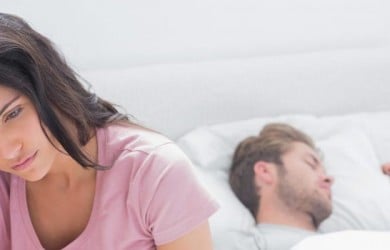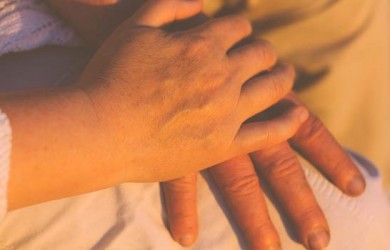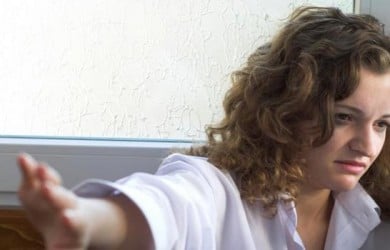 Popular Topics On Marriage Help