What Is Dismissive-Avoidant Attachment: Effects & Treatments
"The propensity to make strong emotional bonds to particular individuals is a basic component of human nature" as quoted by John Bowlby, the psychologist who pioneered attachment theory. In fact, bonding is crucial for our survival as is emotional regulation. The dismissive avoidant attachment style is when these strategies go off balance.
Understanding the dismissive avoidant personality
Sadly, for many, the initial experience of interactions with caregivers and other adults was less than ideal. This causes certain flight responses in our minds and creates a dismissive avoidant attachment style. Although, other experiences later in life can also impact our attachment style.
Bowlby was the first psychologist to introduce attachment theory in 1969 about how children develop certain patterns for relating to others. Other psychologists have since built on this theory although the main attachment styles are Secure, Anxious and Avoidant.
Today, we now also talk about sub-styles such as the dismissive avoidant attachment style. You can easily view them on the chart in Dr. Fraley's, Professor of Psychology at the University of Illinois, overview of attachment theory.
The dismissive avoidant personality tends to constantly try to pull away while dismissing their partner's feelings. Deep down they might be battling inside because they know they're hurting their partner but the fear of intimacy is too overpowering.
This combination of valuing freedom and independence with low anxiety about the relationship can make the dismissive avoidant woman appear distant and closed off. A man will be the same in the sense that neither likes to disclose their personal inner world, including feelings and emotions.
Related Reading: 

Avoidant Attachment Style – Definition, Types & Treatment
What drives dismissive avoidant attachment in a relationship?
Dismissive avoidant attachment causes come from how a child learns to connect with caregivers. Essentially, if we don't get the right amount of nurture when we grow up then we develop unhealthy coping mechanisms. The idea is to protect ourselves from emotional hurt.
Over time, this stays with us and as adults, we can become overly anxious in relationships or overly independent. Actually, the typical signs of avoidant attachment are to be fiercely independent to a fault. They almost look down on people for needing others in their lives.
A common misconception about what causes avoidant attachment is that it's fixed in childhood. It's true that we need to feel safe and secure with our caregivers in childhood but other experiences later in adult life, including therapy, can impact a dismissive avoidant attachment style.
Whether you develop a dismissive avoidant attachment style or a fearful avoidant attachment style depends on how you experienced childhood relationships. So, for example, if your parents were highly anxious or even abusive, you'll live in fear and become increasingly fearful.
How to deal with a dismissive avoidant means being emotionally available, in contrast to their early caregivers, while not smothering them. Give them space along with compassion and understanding. The idea is to be predictable and attentive such that you are accessible and responsive.
With time the dismissive avoidant attachment style will start feeling safe and slowly open up to both you and their emotions. Although, this usually works best with some form of therapy.
Related Reading: 

15 Signs of an Avoidant Partner and How to Deal With It
Typical dismissive avoidant traits
The signs of avoidant attachment revolve around prioritizing independence and freedom. This means that they don't pay attention to your needs or even your mental state. To make matters worse, they'll blame you for suffocating them. This is simply them lashing out from fear of intimacy.
On the other hand, you also have the fearful avoidant attachment style. They're fiercely independent but they also have preoccupied attachment. That's where they believe they don't deserve love, making them highly anxious.
As a psychotherapist explains in her article on preoccupied attachment, this can also lead to codependency as they seek external validation. On the flip side, avoidant attachment in romantic relationships creates a distance between both partners.
Ultimately, the dismissive avoidant attachment style is highly confident while not demonstrating much emotion. They're very protective of their personal lives and tend to be in control of relationships. This can make you feel dismissed and unequal in the relationship.
All these traits of the dismissive avoidant attachment style make sense if you think back to how they were neglected in childhood. They never received the nurture and closeness we all need for survival so they don't even know what it looks like. So, intimacy just seems suffocating.
There are also several strategies that the dismissive avoidant attachment style uses. These both suppress their natural need for intimacy while keeping a distance in the relationship. For example, they'll criticize you for the smallest thing or they'll avoid calling you and pull back physically.
Related Reading: 

How to Get an Avoidant to Chase You- 10 Ways
5 ways dismissive avoidant attachment affects you
Avoidant attachment style in relationships damages the mental health of both partners. Deep down, the avoidant wants intimacy but they fear it. Instead, they keep their distance in relationships. The other partner is often also a dismissive avoidant attachment style so both avoid intimacy but crave it. This only exacerbates their traits
Most assumptions to date were that a dismissive avoidant attachment style would partner with an anxious type. Whilst that can of course still happen, an interesting study shows that we tend to attract those with the same attachment style.
Overcoming avoidant attachment is possible but it starts with understanding these traits before the work can start. A therapist will guide on how to reconnect with emotions and use them to overcome the fear of intimacy.
Either way, you can expect the following if you're in a relationship with a dismissive avoidant attachment style:
1. Little reciprocal support
Dismissive avoidant traits revolve around fear closeness. They hold onto their independence so tightly that they have no space for supporting anyone else. This can make the dismissive avoidant attachment style appear controlling at times.
Furthermore, they come across as having little regard for anyone else. This is more because they simply don't know how to be emotionally available to someone.
They learnt at an early age that no one was there for them so they had to look after themselves. The underlying belief of the dismissive avoidant attachment style is that everyone should do the same.
2. Dismissed needs
The dismissing attachment style is all about ignoring others' needs. You'll feel neglected and ignored which is not what you'd expect from a secure relationship. Moreover, they're very good at implementing distancing techniques which can further make you feel unvalued.
It can be emotionally draining to live with a dismissive avoidant in a relationship. Their boundaries are often also overly rigid such that you can't hang out with their friends and family. Your needs will never be discussed let alone anything else remotely connected to what's going on in the relationship.
Related Reading: 

What Happens When There Is Lack of Attention in Relationship?
3. No intimacy
A dismissive avoidant attachment type is an expert in distancing techniques to avoid any form of intimacy. These include practical details such as going on holiday separately and even sleeping in separate beds.
We all need intimacy in relationships, both physical and emotional. That's what keeps couples together and secure in their support for each other. By talking about emotions, they help each other process them and arm themselves to face any life challenge together.
On the contrary, the dismissing attachment style does everything alone. The tragedy is that deep down they need intimacy too but they don't have the tools to get it.
4. Emotional outbursts
Living with a dismissive avoidant woman means that you'll be subjected to bursts of paranoia and rage because you've overstepped her boundaries. This is actually very similar to men who have a dismissive avoidant attachment style.
Unfortunately, their boundaries are too tight and impossible to stick to. Moreover, the dismissive avoidant style is constantly fighting an inner battle between wanting intimacy and being afraid of it. That would throw anyone's emotional balance off-kilter.
Pay close attention to emotional instability because it can quickly turn to emotional abuse even if the signs are subtle at times. Watch this video to find out more about the signs of abuse:
Related Reading: 

How to Overcome Emotional Repression in Your Relationship
5. Confusion
In a securely attached relationship, each partner knows how to communicate their needs and feelings. Together, they learn how to support each other so that they can face the unknowns of life. This is in stark contrast to what you experience with an avoidant attachment in romantic relationships.
With any type of avoidant, you'll get mixed signals as they waiver from wanting intimacy to running away from it. They might even talk about the ideal relationship as if you don't even come close to that image.
Worst of all is when the dismissive avoidant attachment style talks about their future plans but you don't come into the picture. You're then left empty, confused and dejected.
Options for dismissive avoidant attachment treatment
What causes avoidant attachment lies deep in childhood. Then, of course, other life experiences such as trauma or neglect even later in life can lead to unhealthy attachment styles. The good news is that you can heal from avoidant attachment styles in relationships and find ways to develop secure partnerships.
One of the most powerful forms of therapy for attachment issues was developed by clinical psychologist Sue Johnson and is known as Emotionally Focused Therapy. The idea is that emotions are key to all relationships.
So, both partners learn to identify and share their emotions. They accept that fear is a normal part of the cycle of emotions and that it doesn't mean you have to run away from intimacy. On the contrary, talking about that fear helps diminish it and allows couples to connect more deeply.
Then, how to deal with a dismissive avoidant also means being emotionally available. The most important part is to not take it personally when they dismiss you but to simply be there without expectations.
Clearly, you have to assert your needs as they won't look out for them and plan ahead for time together. Setting boundaries with an avoidant is also important for both of you because any surprises or demands can flip them into defensive mode.
Dismissive avoidant attachment treatment can take time but the fact that things are out in the open is a major first step. The process of Emotionally Focused Therapy is both compassionate and collaborative so that the dismissive avoidant attachment style can feel safe and so the therapy is generally successful.
Conclusion
Dismissive avoidant attachment causes come from childhood but can also be impacted by adult experiences. It all comes from how we interacted with our caregivers and other people later in life. The key is whether we got the nurture and emotional support needed for healthy development.
A dismissive avoidant attachment style prioritizes their independence and freedom above anything else. This makes them seem potentially controlling and aloof especially as they don't seem to care for others' needs. Setting boundaries with an avoidant is key so that you also get your needs met.
Overall, you need to be emotionally stable and highly predictable if you're living with a dismissive avoidant attachment style. This can be a mental drain but let's not forget that they're also charming and often come across as the free spirit many of us envy.
There can be a lot of joy connecting with a dismissive avoidant type but it's also worth attempting therapy with them. The good news is that attachment style can change and it is possible to heal and recover.
Naturally, overcoming avoidant attachment traits can take months and years. Nevertheless, Emotionally Focused Therapy has shown great success without being overwhelming. With time, people can change their destructive habits and develop secure attachments for fulfilling relationships. There is always hope if someone is willing to do the work.
Share this article on
Want to have a happier, healthier marriage?
If you feel disconnected or frustrated about the state of your marriage but want to avoid separation and/or divorce, the marriage.com course meant for married couples is an excellent resource to help you overcome the most challenging aspects of being married.
More On This Topic
You May Also Like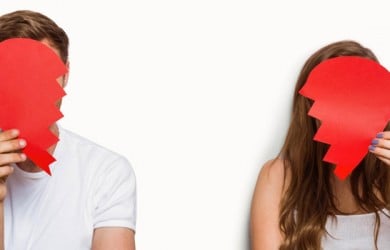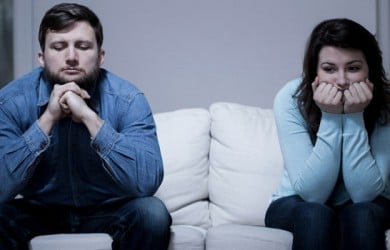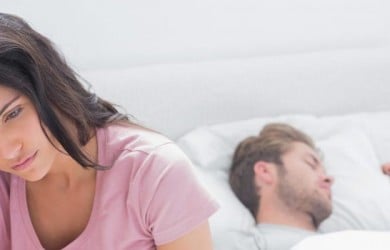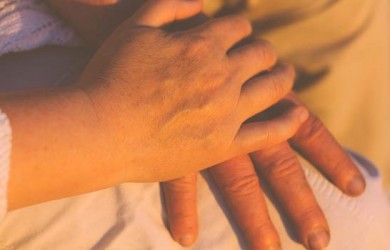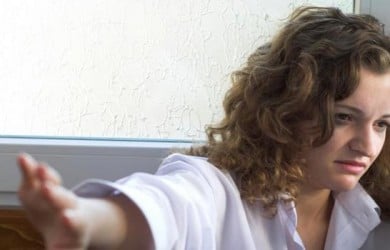 Popular Topics On Marriage Help