Learn How to Trust Yourself With These 3 Easy Tips
Do you trust yourself?
Are you even aware if you trust yourself or not? Do you know the importance of trusting yourself and its impact on the people close to us?
The answer to this depends on how self-aware you are. When it comes down to trust, you tend to place your attention in the external rather than contemplating yourself. The moment you bring this concept towards you, you will find the answer to the original question.
The first thing you must do is find out what factors contribute to your lack of trust; whether it's sadness, depression, moodiness, confusion, anxiety or indecisiveness.
Cultivating a sense of trust in yourself comes with these basic components.
1. Feeling of safety
Sometimes we feel as if it is unsafe to trust ourselves, we need to get approval from someone with higher authority and position, someone who we trust more than ourselves. But what if we could feel safe in trusting the ideas and beliefs we get from within?
We will soon feel confident in speaking the truth; we will feel empowered and have a sense of purpose in our life.
2. Self- awareness
There is no doubt that trust starts from within and when we know ourselves deeply, we are able to connect with ourselves as well as improve our relationship with our partners.
What we often do is that we connect with the external world more than we connect with ourselves; we know the external world more clearly than we know who we are. You put aside the trust in yourself and place it in the outer world around you.
When you focus on finding out who you are, you understand what you want.
You find out your boundaries and what your desires are; you become aware of where you want to go and what you want to do. Soon your confusion and indecisiveness will fade away; you will become self-aware and know what to do.
Like every other thought you have in mind, it is important that you respond to the thoughts you have and monitor the thoughts that keep you away from reaching your goal of self-trust.
You must reinforce the notion that you are worthy of trust, believe in what you love and stand strong in the face of convictions. Trust and believe in your potential and decision-making abilities.
How do you build self-trust? Here are 3 easy tips for building trust in yourself and boosting your self-confidence.
Learning to trust yourself or building self confidence is a simple skill that you can easily learn.
However, it takes time to build the powerful habit of learning to love and trust yourself while embracing your shortcomings. Remember good habits are hard to form but easy to live with.
On how to trust yourself you need to follow these tips and begin the process of radiating confidence in yourself, regaining self-respect and finding yourself again in a relationship with yourself and others.
1. Stay away from people who undermine your self-trust
People who undermine your self-trust are usually the ones who cannot stand to see you succeed or don't want you to succeed. They are known as dream smashers who won't let you trust yourself and always sow a seed of self-doubt in you.
Now you may not have control over the negative people in your life when you were a kid. However, things have changed as you grow old.
Now you have control, and you can focus on the individuals who surround you. Think about these people and answer this; Do they support you and want to see you happy? Finding an answer to this question is crucial if you struggling with how to believe in yourself again.
If the answer to the question is yes, then stick with your close orbit of supportive people but if the answer is no then cut such toxic people out immediately who make you doubt your self-perception. There are seriously damaging aspects of being exposed to negative relationships.
On how to be confident in your relationship, you will need to keep close only the well-meaning individuals who wish you well, show faith in your abilities, and are certainly not the people constantly undermining your capacity and efforts.
The importance of trust in a relationship is irreplaceable. If your relationship with those around you is lacking this fundamental block, weed them out and gasproof your life against gaslighting relationships.
2. Make promises to yourself and try to keep them
When developing self-trust, you become your own best friend, and that includes keeping promises to yourself.
To trust yourself, you must understand the power of promises, starting today. Don't let yourself down by breaking promises you make to yourself.
For example, you may make a promise and sustain a boundary. One example of this is making a commitment to see a doctor for a checkup or promising yourself to visit the church every Sunday or going to bed early.
Keep in mind that making a commitment and keeping it will help in building your trust.
Also watch :
3. Speak kindly when talking to yourself
When people bash themselves, they focus on the voice inside their head. This voice can be of anyone such as a teacher, a parent or someone who wanted to send you a message that you are not worthy enough.
Everyone has this voice in their head. However, this is a habit you can eliminate and get rid of if you want to trust yourself.
So, how to have confidence in yourself?
It is crucial to understand that how you view yourself affects everything, including your belief in your abilities. For that just you need to tell yourself the right story even when you slip up or there is an oversight. That shift in your mindset will help you reclaim the incredible power of believing in yourself and unleashing your true potential.
For example, the next time you make a mistake and want to call yourself stupid, take a deep breath and say "That's okay, it is just a small slip up and I'll learn from it."
Being understanding of yourself and your feeling will help you be more kind towards the people around you as well. Find the ability to look inward and underline the importance of believing in yourself. It will help you set and achieve goals you never thought you could accomplish.
Focus on medication and remember that trust is the core of every significant relationship.
Trusting yourself is not about perfection
Keep in mind that self-trust does not mean that you should always trust yourself to say the right thing or make the correct decision or follow the rules. Trusting yourself is not about perfection; instead, it is about standing back up when you fall down.
It is about overcoming yourself when you slip up or when you make a mistake.
You should trust yourself not to do a perfect job but to survive and be okay if you fail. It just takes a little effort to trust yourself and breaking your habit of questioning your decisions and abilities. Embrace your strengths and weaknesses with equal acceptance level.
Share this article on
Want to have a happier, healthier marriage?
If you feel disconnected or frustrated about the state of your marriage but want to avoid separation and/or divorce, the marriage.com course meant for married couples is an excellent resource to help you overcome the most challenging aspects of being married.
More On This Topic
You May Also Like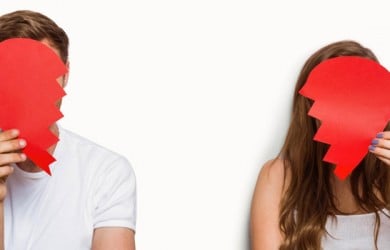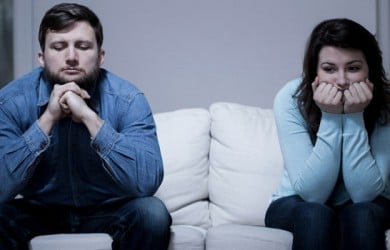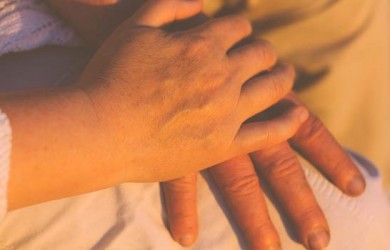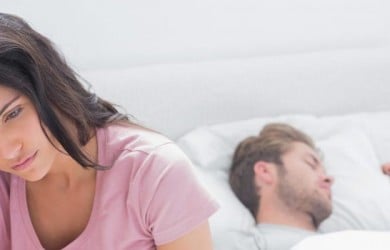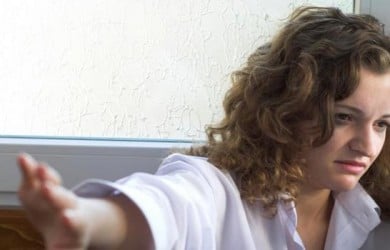 Popular Topics On Marriage Help