Why Compassion is Powerful in Addiction Recovery?
One of the key elements in addiction recovery is involving the family. Educating the family members on how to support the person struggling with addiction is of immense help for their recovery.
Blaming won't help anyone, rather push everyone further apart. This can trigger another circle of substance abuse.
Although it may prove difficult, it is important to try having compassion and provide support to the individual recovering. How to help someone with an addiction, and why is compassion important?
Before we answer, let's define what compassion is and isn't.
Defining Compassion
Compassion is a feeling of sympathy for the person going through a hardship along with a desire to help them overcome it.
Showing compassion is not the same as giving excuses. Choosing compassion means trying to understand why the person is turning to the substances, what they are going through, and what kind of addiction support do they need.
Some people have no sympathy for drug addicts and believe that if they were to show compassion, they would increase the chances of their relapse. They think understanding is condoning or justifying.
This way of thinking can stop people from showing much-needed support in addiction recovery. The same goes for the person who is the addict – self-compassion is part of the recovery journey.
Why compassion is so powerful in addiction recovery
Compassion also means understanding and accepting what the person can and can't provide. That implies that, if you choose to stay with the person dealing with addiction, your expectations will need adjusting.
That may be hard to hear, but it is part of addiction recovery. If the person feels they are constantly failing to meet the expectations, they will stop trying. They need some wins, and for that, your expectations of them need adjusting.
When they see you are proud of the accomplishments they are making, they will want to try harder.
Compassion is powerful for addiction recovery for other reasons too. When the person feels supported, loved, and appreciated, they have greater chances of avoiding relapse.
When a person feels the support of others, their self-confidence improves, and there is a higher chance they will try to change. The importance of compassion lies in the benefits it offers for addiction recovery.
13 benefits of compassion in addiction recovery
Close people play an important role in addiction recovery. You can't change the person, but you can help them change and change your behavior and attitudes that will cause them to modify their own.
One of the most important things you can provide is your empathy. Compassion has multiple benefits:
Feeling understood and supported is one of the essential motivators in getting help for alcoholism and other substance abuse. When people feel others believe

in them, they tend to

believe more in themselves.

Establishing a deep connection based on understanding

increases the sense of accountability

and strives to stay clean. Redeeming themselves in the eyes of compassionate people can be their new incentive.

Addiction affects the brain's executive functions. Therefore, people with addiction may not be fully aware of how their behavior is affecting others and give priority to the pleasures of substance abuse. Deeper relationships based on empathy can help the person

see the perspective of others

and the impact of their addiction.

Compassion can help heal old wounds and reconnect with family. It also

increases trust and bonding.

When a person is quitting the addiction, they also lose a big part of

their social network.

Compassion rebuilds it.

Having a wide support network will help the person have people to reach out to when they feel they are slipping and

prevent the relapse.

To help addiction recovery, you need an empathetic approach. Otherwise, the person will become

defensive and resist

anything you suggest.

How to help an addict? Validate their feelings and suffering. Having

a safe place to express

what they are going through lets them know they are

not alone

.

Kind words of encouragement for recovering drug addicts can go a long way. When you show compassion to them, they can become

more self-compassionate

too. Treating themselves kindly improves their chances of addiction recovery.

When they receive compassion, they can

learn to forgive themselves

easier. This is important because guilt and shame are often the tigers for a relapse.

Care and love they feel can help them surmount the self-blame and

stay on the path of progress

Empathy soothes the pain and activates the contentment system in the body. This sense of security not only

quiets the negative feelings

, but it can also reduce the need to reach for substances.

Compassion works as an antidote to stigma, remorse, and humiliation. This

improves the overall mental and physical well-being

of the person.
Barriers to creating a compassionate environment
Helping someone with addiction involves creating a compassionate environment. It also involves being ready for the barriers that can happen in your attempts to do so.
Being ready for potential challenges can help you include them in the plan to help your loved one.
One of the most likely barriers is your resentment towards the person with the addiction. You probably endured a lot of pain yourself. You may feel disappointed, tired, and betrayed. These and other feelings can disrupt your intentions to help them and show compassion.
You need to find a way to deal with the hurt and resentment if you are to truly show compassion. Otherwise, despite your love and desire to assist them, you may fall short of being kind and empathetic.
When in a close relationship with an addict, you may withdraw too. When related or dating/married to an addict, you may isolate yourself because you feel shame and stigma also.
The consequences of social withdrawal can include losing faith and strength to continue being supportive of your partner. You may feel better when there are no fingers or eyes turned to you, but you will feel alone and less apt to continue being compassionate.
Additionally, lack of support makes you more dependent on the person struggling with addiction, especially if they are your partner. Therefore, you feel more affected when they can't provide what you need, and that fuels your anger.
One of the biggest barriers when helping someone with an addiction is not taking care of yourself. Addiction recovery is a long term battle, so you need to indulge in self-care practices. Otherwise, you may become exhausted, lose faith, and quit when they need you most.
Relapse is going to happen, and the more you take care of yourself, the more you can be there for them when they need you.
Shame and addiction are closely related. When a person can't stand dealing with negative emotions and self-image, they can turn to substance abuse. Therefore, one of the worst things to do when the relapse is shaming them for it.
Remember, they probably already feel unworthy and ashamed. No need to increase that. If they feel further humiliated, they will find solace in the substances. Thus, begins the vicious circle.
If you are wondering "what to say to a drug addict," also add "what to absolutely avoid saying." Some sentences can cause them to relapse or renounce the fight to stay clean.
10 Ways to cultivate a compassionate environment in addiction recovery
Helping a loved one with addiction recovery is often challenging. There are things you can do to foster an empathetic atmosphere so you can promote their recovery and the wellbeing of both of you.
1. Assume they are suffering
Often, the individual struggling with addiction has a hard time showing to their loved ones how much they are hurting. They are usually in denial over their emotional hurdles, problems their substance abuse is causing, and the pain it inflicts on others.
When trying to be empathetic, it helps to remember they are suffering, although they don't talk about it. Their behavior may infuriate you, so keep that in mind.
2. Encourage them to share more
If they are to get a grasp on their substance abuse, they need to find healthier ways to deal with everything they are avoiding. This is mostly the job of their therapist, but you can help out by encouraging your loved one to share more.
When they do, you can assist them in change. Also, it will improve your understanding of their pain so you can sympathize easier.
3. Promote consistency and devotion to therapy
Battling with addiction is a long term fight. You can't do it alone. Your loved one needs other resources, such as an AA group, therapist, friends, sponsors, etc.
More people means more love and support, thus more belief in their capacity to stay clean. It also means you don't need to exhaust yourself because you are not the sole pillar of support.
4. Accept your limits
You can't change them or make them stop. One of the biggest lies around addiction is "My partner will quit drinking/using/gambling/etc. if I <insert idea here>". This makes you feel like you are to blame for them not stopping yet.
That simply is not true. They are the creator of their destiny, not you. You can help them, but not do it for them.
5. Improve your active listening skills
The better you are at empathetic listening, the more likely it is they will turn to you for comfort. The more they share, the higher chances they will learn new ways to deal with emotions (rather than dulling them in addiction).
6. Don't take their actions as a personal attack
What they do or don't do is not for or against you. If you take it as a sign of their affection or lack of it, you stand to get hurt easier.
What they have with you can become their motivator, but they need to find strength in it. It can't be imposed as a reason to be sober or clean.
7. Focus on one compassionate thing a day
When trying to establish a new habit, it helps to create a schedule. It helps you stay on track and committed. What is one thing a day you can do to show your empathy?
Additionally, you are setting an example of how they can provide the same for themselves.
8. Foster self-compassion
When you notice they are self-shaming, aim to forgive them and accept their actions. The less they focus on blaming themselves for past actions, the more energy they will have to focus on future actions.
Lead by example and show them how you treat yourself when you make a mistake. Sure, not all mistakes are the same, nor their consequences. However, show them you can still accept yourself, although you are a flawed human. One day, they might be able to do the same.
9.
Keep your expectations in check
At different times you can expect different things from your partner. They might not be there for you when you need them because they are dealing with addiction.
If you turn to humiliating or blaming them, you might lessen their progress. Therefore, keep your expectations in check and have a wide social network you can turn to when they are unavailable.
10. Take care of yourself
Are you asking yourself what you need daily? Are you tending to your emotional needs? How much time are you setting aside for things you love? Do you socialize enough?
In the video below, Alan Robarge talks about unmet emotional needs that can result in protest behaviors. Protest behaviors are tactics we resort to demanding emotional connection and acknowledgment.
If you are to provide for your loved one, you need to have what to give.
One of the reasons we feel resentful is due to helplessness that overwhelms us. Remember – you are not powerless. You can control your actions. Direct them wisely, and make sure to take care of yourself.
Takeaway
When you are wondering how to confront an addict and how to help them deal with addiction, choose the compassionate approach. It has multiple benefits and fosters addiction recovery.
Think of how best to promote the empathetic approach and think of the barriers that could lie ahead. This will help you prepare. Whatever you do, be compassionate with yourself too. Taking care of someone requires being kind to yourself first.
Share this article on
Want to have a happier, healthier marriage?
If you feel disconnected or frustrated about the state of your marriage but want to avoid separation and/or divorce, the marriage.com course meant for married couples is an excellent resource to help you overcome the most challenging aspects of being married.
More On This Topic
You May Also Like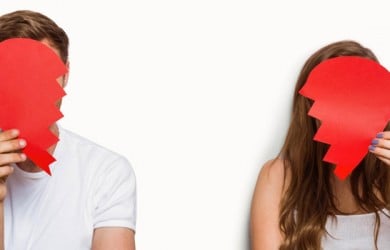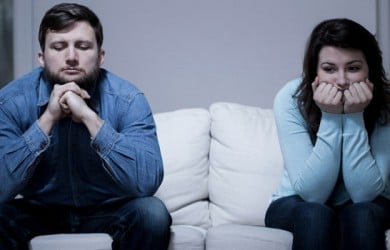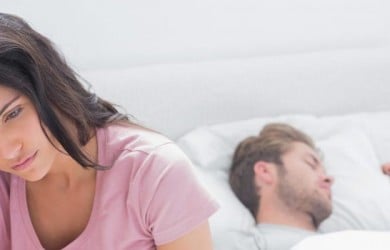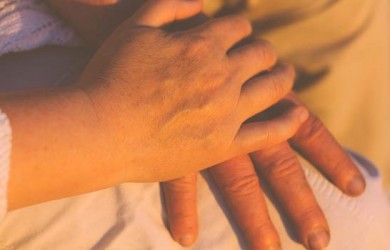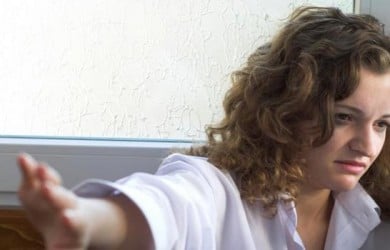 Popular Topics On Marriage Help